In our daily lives, sustainability is reflected in the foods we consume as end users, in the choice of products such as clothes and cosmetics, in the way we move and travel, and in the waste we produce. In this article, we have brought together the best apps for sustainability that touch these vital areas to let us make the world a livable place with small changes.
Too Good To Go
Each year, one-third of food produced in the world goes to waste, and it is responsible for 8% of all greenhouse gas emissions.
Too Good to Go is a mobile app that brings together millions of people across Europe with leftover food from supermarkets, restaurants and cafes. Having saved 83.4 million meals all over the world since 2016, Too Good To Go is radically reducing food waste in every country and providing discounted meals with prices from £2 – £4 to millions.
Too Good To Go on the App Store
---
Also Read: The 10 Best Weight Loss Apps
---
Forest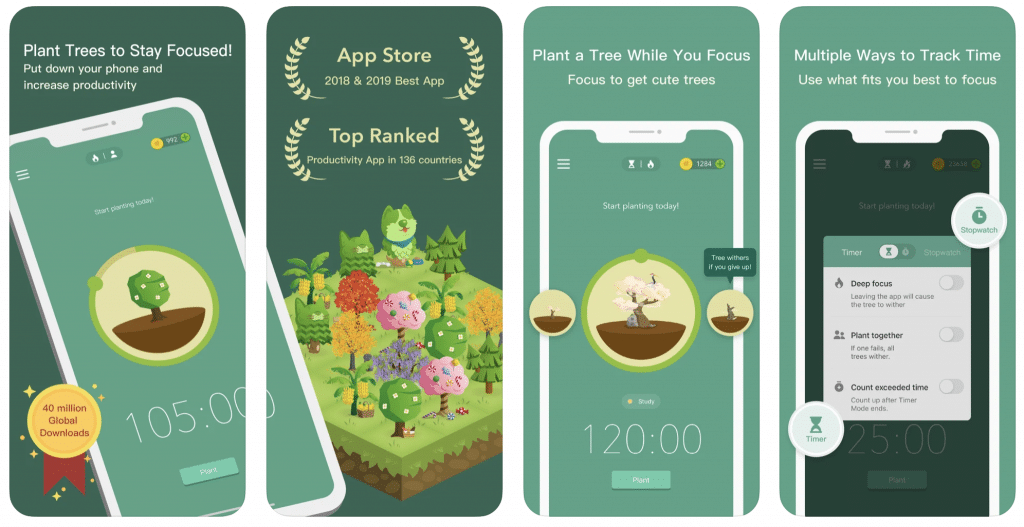 FOREST, which looks at the subject of plant care from a different angle and turns it into a challenge on changing our smartphone usage habits, is basically a clever app to keep you away from your phone and reduce your carbon footprint accordingly.
It allows you to acquire healthy phone habits while working, learning or spending quality time with your friends. As a method of this, he plants real trees. The design of the app, which has planted 1,156,318 trees so far, is also very beautiful and has a very relaxing steering ability.
---
Also Read: The Best Apps for Productivity
---
Think Dirty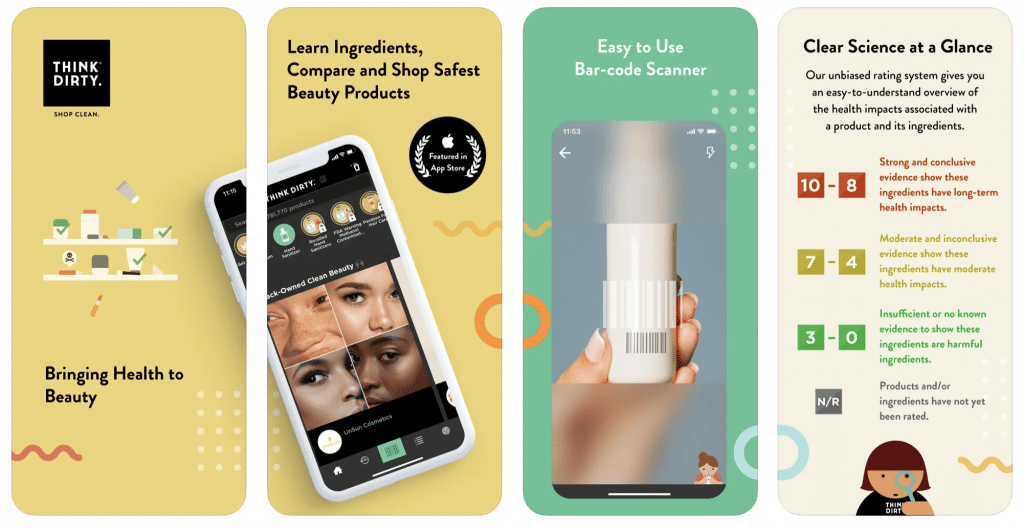 Do you know how environmentally friendly the cosmetics and cleaning products you buy are? A mobile app that helps you learn this is Think Dirty. By scanning the barcodes of the products, it gives you a comparative view of how 'clean' they are based on topics such as the materials used, certificates and their effects on health. Think Dirty is one of the best apps for sustainability for the ones who want to be a conscious consumer.
tickr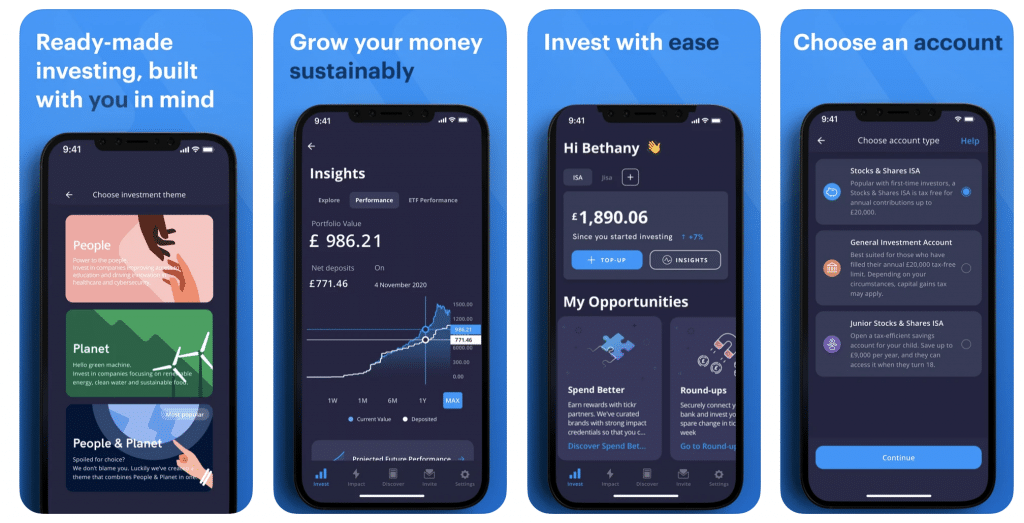 tickr is a B Corp certified app that allows you to invest in companies that make a positive impact and offset your carbon footprint.The app claims that it only offers investments in companies that generate social and environmental solutions, alongside a financial return.
As one of the best apps for sustainability, it also includes some climate protection projects with trusted methods to let you support them via monthly contributions.
---
Also Read: Robinhood Alternatives: The Best Stock Trading Apps
---
HappyCow
As a great guide for vegans, HappyCow shows you vegan, vegetarian or vegan-friendly places on the map for you in your region or country. Thanks to the mobile app, which has a very rich content in its field, you can maintain your daily life without compromising your eating habits.
eevi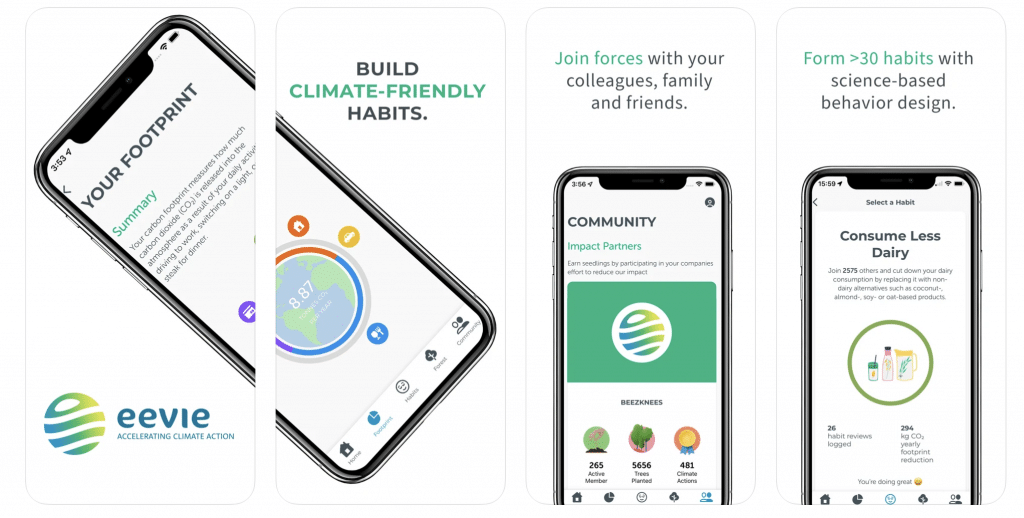 eevi is one of the best apps for sustainability that tracks your daily habits and shares suggestions for small changes to help you reduce your negative impact on the planet. The mobile app, which has the ability to instantly accompany your daily life thanks to its artificial intelligence, is an eco-guide that will allow you to minimize your carbon footprint. If you have a beginner's interest in sustainability, eevi is a good resource to help you get off to a good start.
JouleBug
JouleBug, which sees sustainable living as a challenge and takes fun and things to learn from it, is an app where you gain success by earning points through simple daily activities. You can get together in groups with your family or friends and challenge each other through daily habits such as waste sorting, recycling and washing clothes, and choosing a light bulb.
---
Also Read: The 5 Best Motivation Apps
---
Sustainably
Sustainably is a mobile app that aggregates cashless transactions and automatically donates spare coins as you shop. The app, which lets you stop donations at any time, allows you to make a positive impact on every purchase. The application also sends you regular updates so that you can see the impact and difference you have made.