Manga, which originated in Japan in the 12th century, has a very loyal and large audience all over the world. In this list, we've put together the best manga apps for Android and iOS for those who love to read manga.
MangaToon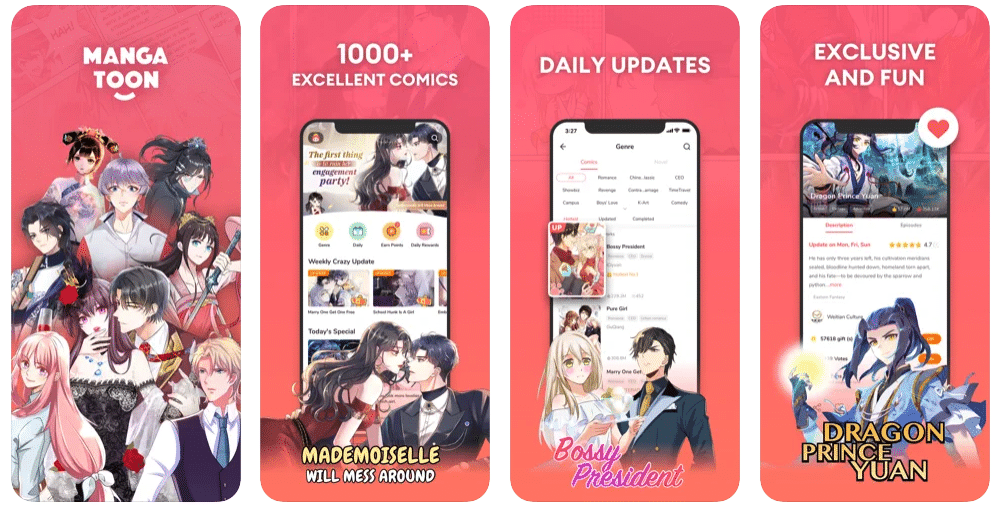 MangaToon, a free app for reading comics, manhua, manhwa and manga, is regularly updated with different genres of comics such as Action and Romantic. You can download manga to read offline in the app where you can earn free points and reading coupons to unlock paid chapters or support authors directly.
In MangaToon, which offers a dedicated community for manga lovers, you can also contribute your own stories and share your creations with millions of readers.
MANGA Plus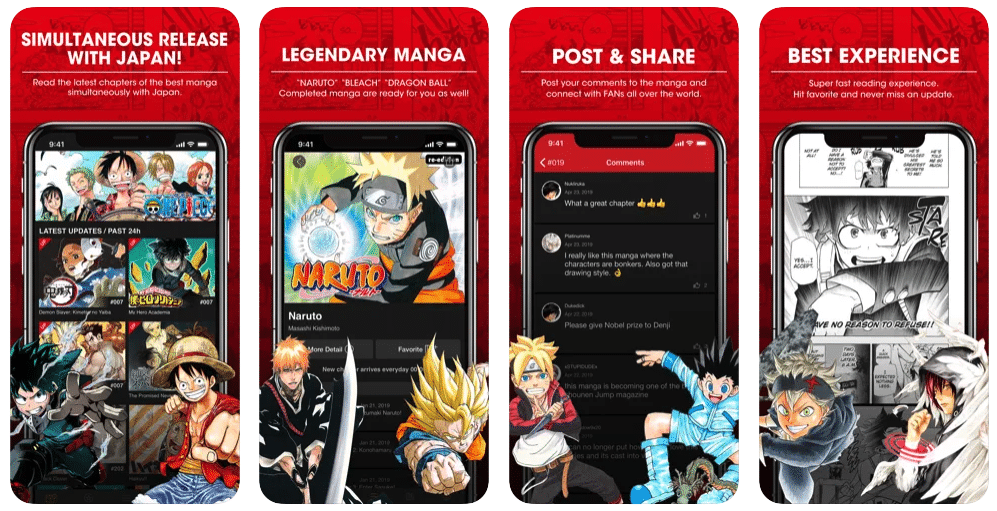 As one of the best manga apps for Android and iOS, Manga Plus by Shueisha is the official manga reader from Shueisha, and is available globally. Featuring the most popular manga worldwide including Dragon Ball, One Piece, Naruto, Bleach, and more, the app adds new chapters daily and weekly. In the app, one of the free manga reading apps, you can also post comments to the manga you read and support the creators by watching in-app ads.
Manga Geek
Only available for Android devices, Manga Geek is an app for reading manga and manhua online. There are more than 10 thousand manga and comics in the app, which adds new manga every week in different languages such as English and Spanish.
---
Also Read: The 10 Best Anime Games for Android
---
WEBTOON
As one of the largest webcomics communities worldwide, Webtoon also includes manga as well as epic sagas, manhwa, comics, and short stories, across 23 genres, including comedy, fantasy, horror, action, and romance.
---
Also Read: 7 Mobile Apps That Will Help You Discover New Things Without Leaving Home
---
Crunchyroll Manga
Crunchyroll's Manga app, one of the best manga apps for iOS and Android, provides users with unlimited access to a variety of the hottest manga including Attack on Titan, Fairy Tail, and Space Brothers.
VIZ Manga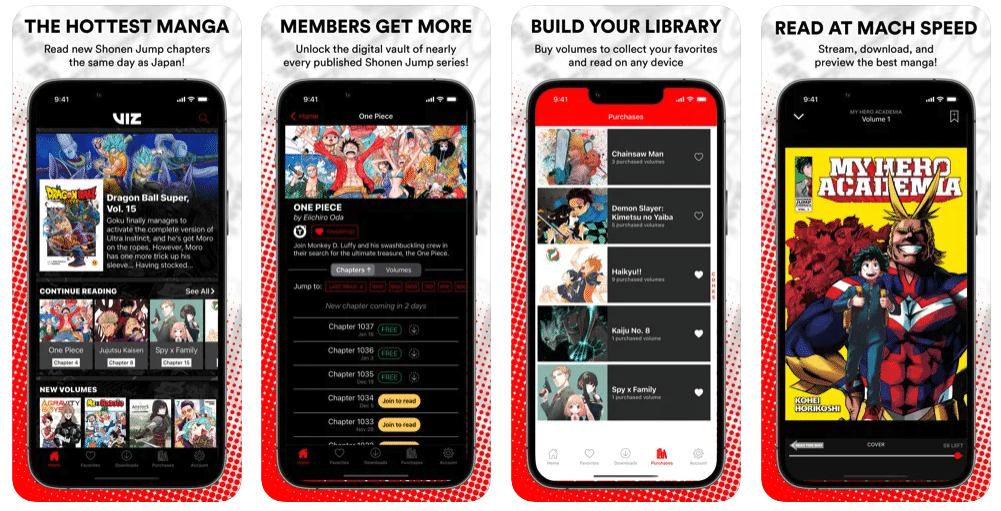 Including the entire VIZ catalog, VIZ Manga Includes hit series like My Hero Academia, Jujutsu Kaisen, One Piece, and Boruto: Naruto Next Generations. In the app, you can download manga to read offline and read free previews of paid volumes before making a purchase.
Mangamo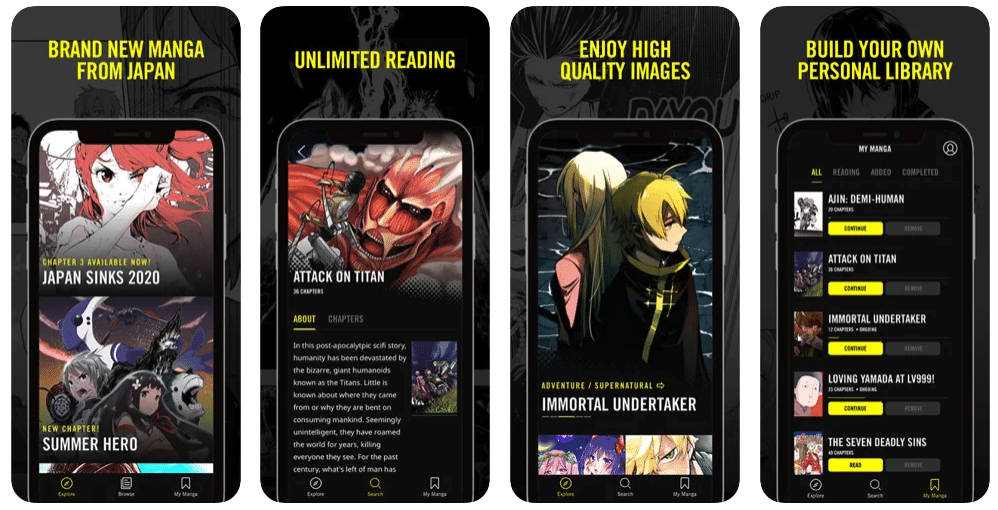 Offering a manga subscription service for unlimited access to more than 300 titles, Mangamo includes mega-hits like Attack On Titan, Fairy Tail, The Seven Deadly Sins, Battle Angel Alita, Ghost in the Shell, BLAME!, Inuyashiki, Knights of Sidonia, Nodame Cantabile, and Space Brothers.
Providing a 30-day free trial for newcomers, the app charges users $4.99 per month at the end of the trial.
Comixology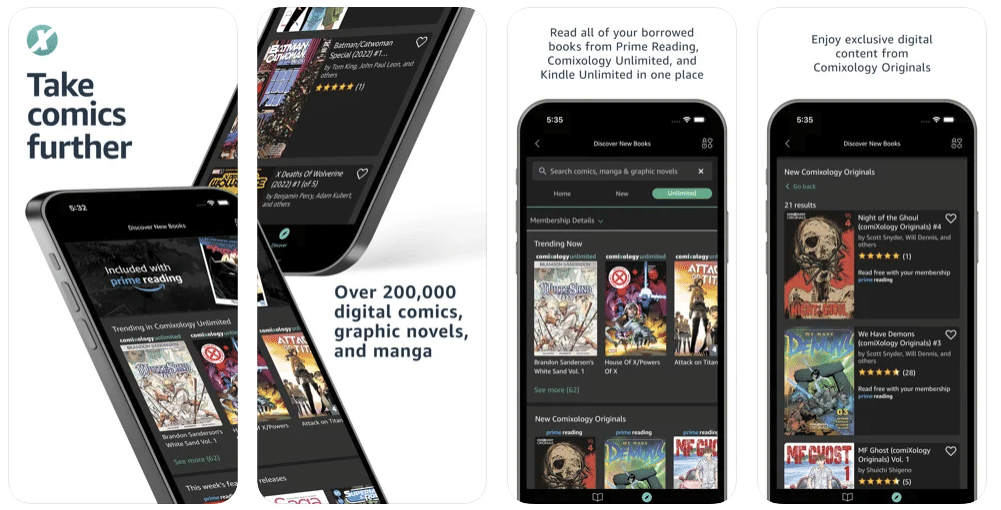 Last in our list of the best manga apps for iOS and Android is Comixology. The popular app includes more than 230,000 digital comics, manga, and graphic novels from Marvel, DC, Viz, Kodansha, Dark Horse, Image, its own exclusive Comixology Originals.