You can use your iPhone for many activities from entertainment to productivity, as well as for reading. Thanks to the reading apps that offer features allowing you to have a real book experience, you can access a large library in different languages and categories, take notes on the pages you read, and make personalization settings such as screen brightness and font style.
Of course, as in every category, there are dozens of different app options in the Book category, from which it is very difficult to choose. In this article, we have brought together the best reading apps for iPhone that you can use to spend your time both pleasant and productively.
The Best Reading Apps for iPhone
Amazon Kindle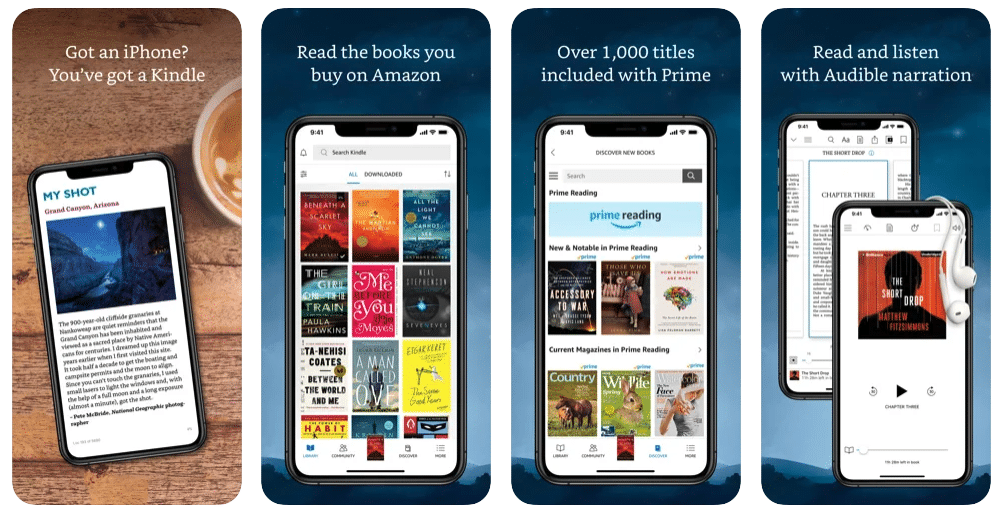 Amazon Kindle is one of the most popular apps, with thousands of ebooks, comics, and magazines in its store. Apart from reading a book, you can take notes or leave a mark. In addition, after closing the app and reopening it, you can continue reading from the last page you left, regardless of how many books you read at the same time. Such features remain saved even if you log in on a different device so you can use this app on different devices.
In the app with its huge library, which hosts more than 6 million books, you can see the best-selling books, search for books in any category from science fiction to romance and use the app synchronized on all devices.
On Amazon Kindle, where you can also access Audible books and stories with episodes, you can buy any book you want, or by purchasing Kindle Unlimited membership, you can access more than 1 million books, magazines, and audiobooks without any extra cost.
Amazon Kindle on the App Store
---
Also Read: The 8 Best Manga Apps for Android and iOS
---
Wattpad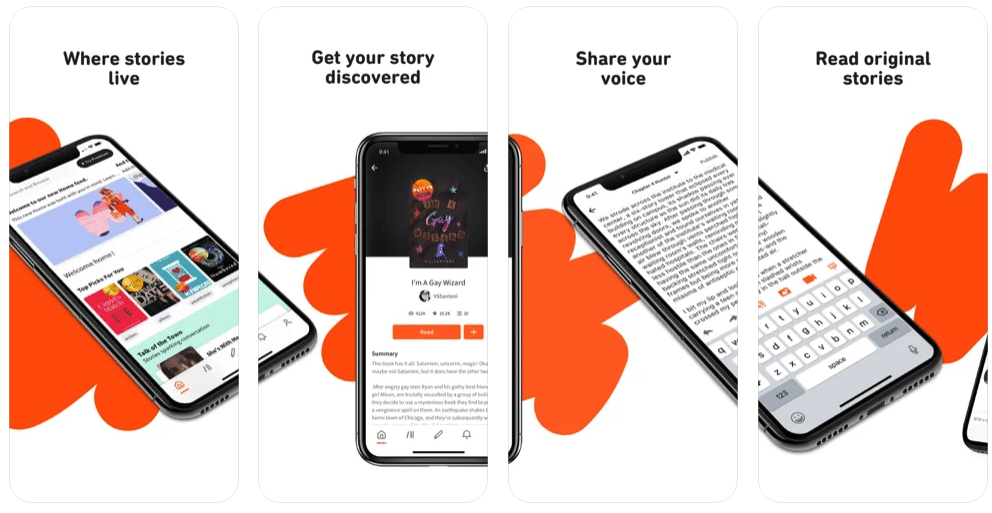 It stands out as one of the best reading apps for iPhone as it has passed the 100 million download and 90 million reader threshold. However, the content of the app is a little different from other reading apps on the list. Here you are writing your own stories or reading the stories of others. Since most content is user-generated, it would be unreasonable to expect top-notch literary quality, but there are some really good examples among them.
In the app, which also offers a very wide community, you can support other authors, connect with other authors and readers, and share your reading list with others. In the paid version of the app, which offers stories in many categories, there are features such as synchronization between devices, an ad-free experience, and adding stories to favorites.
If you want to experience writing and see how readers will react as much as you love reading, Wattpad can get you hitting two birds with one stone.
Kobo Books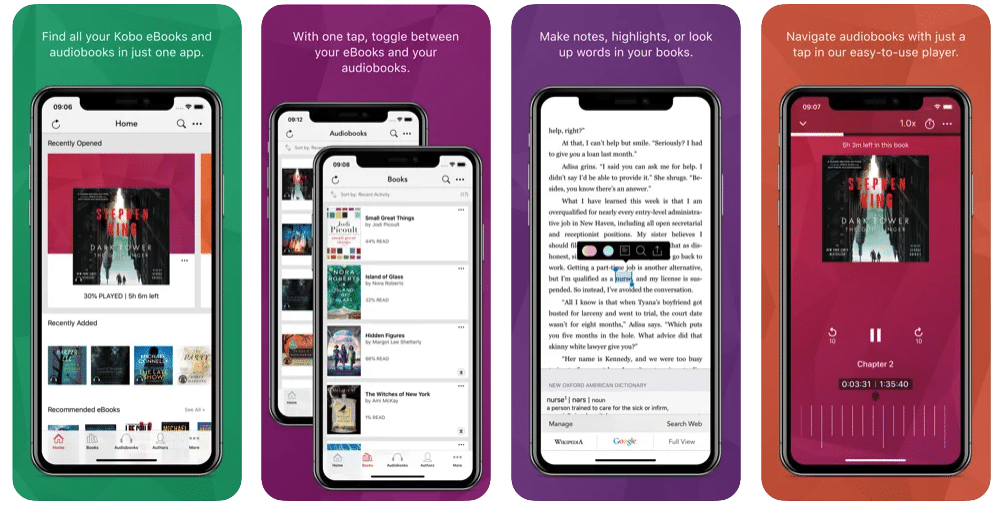 With more than six million free titles in it, Kobo also has other features you'll love. For example, you can share the notes, quotes and signs on the books you read at any time on social media. At the same time, you can have conversations about books with others from within the app.
The app includes books in several languages including English, French, Spanish, Italian, German, Dutch, Portuguese, Brazilian Portuguese, Turkish, Traditional Chinese and Japanese.
The customization features offered by the popular app include adjusting the font size and style, Night Mode support to keep your eyes from getting tired in the dark, and locking the screen in landscape and portrait mode.
Also providing a large library for audiobook lovers, Kobo Books offers a very user-friendly and simple experience. Device synchronization, support for quotes, notes, and thoughts sharing on social media, and CarPlay support for audiobooks, are among the other features of the app.
---
Also Read: The Best Audiobook Apps for iPhone
---
Nook by Barnes & Noble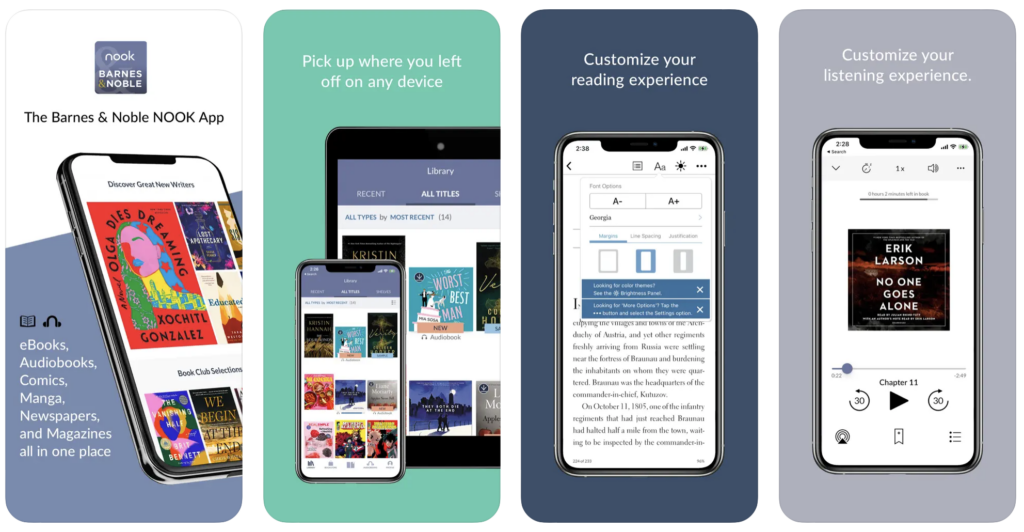 With over 4 million ebooks, comics, manga and magazines, Barnes & Noble's Nook app also includes over 75,000 free ebooks and 10,000 free audiobooks. Like Kindle, Nook also has synchronization support for all your devices. You can also adjust the font style, screen brightness and line spacing as you wish while reading a book in the app.
In the app, which allows you to organize your library as you wish, search within the books, and see the meanings of the words you do not know, you can store the contents of your choice in the cloud or on your device. If you're an audiobook lover, the app's features for you include CarPlay support and Sleep Timer to coordinate listening to your schedule.
One of the important features of the Nook is that it can improve your family reading experience. Using the app, you can control the content your children consume, share content such as eBooks, comics, and audiobooks of your choice with family members without the need to purchase them again, and create a personalized reading experience for each member.
Libby by Overdrive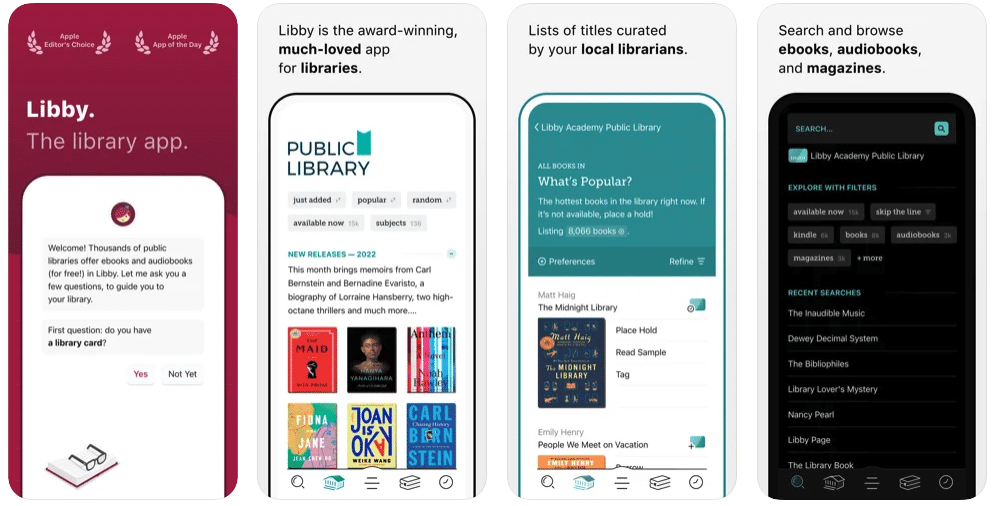 Libby, which allows you to rent and read ebooks or audiobooks from your local library, is a very popular and successful app that allows you to access many books, including NYT best-sellers and classics. In Libby, one of the best reading apps for iPhone, you can adjust the text size, background color, and book design to your liking, and download titles for offline reading.
In Libby, which also supports an audio player, you can speed up or slow down the audio, set a sleep timer, and add bookmarks or notes. The app also allows you to keep your own reading position synchronized across all devices and create yourself a must-read list via tags.
It is useful to know that in order to use the app comfortably, you should have a library membership and you are limited to the library you are registered with in terms of content variety.
---
Also Read: The Best Podcast Apps for iPhone and Android
---
Apple Books

Next on our list of the best reading apps for iPhone is Apple Books, Apple's own reading app that features bestsellers, classics, up-and-coming authors, and more. In the app, you can personalize your reading experience with customization options for screen brightness, page colors, a selection of fonts, and more. It also allows you to preview books via free samples before making a purchase.
As with Nook, you can share your purchased books and audiobooks with up to 5 family members in the app that offers family-sharing support.
Apple Books, which offers an audiobook library like many other apps in the list, also allows you to listen to audiobooks from your Apple Watch as well as with CarPlay support.
PocketBook Reader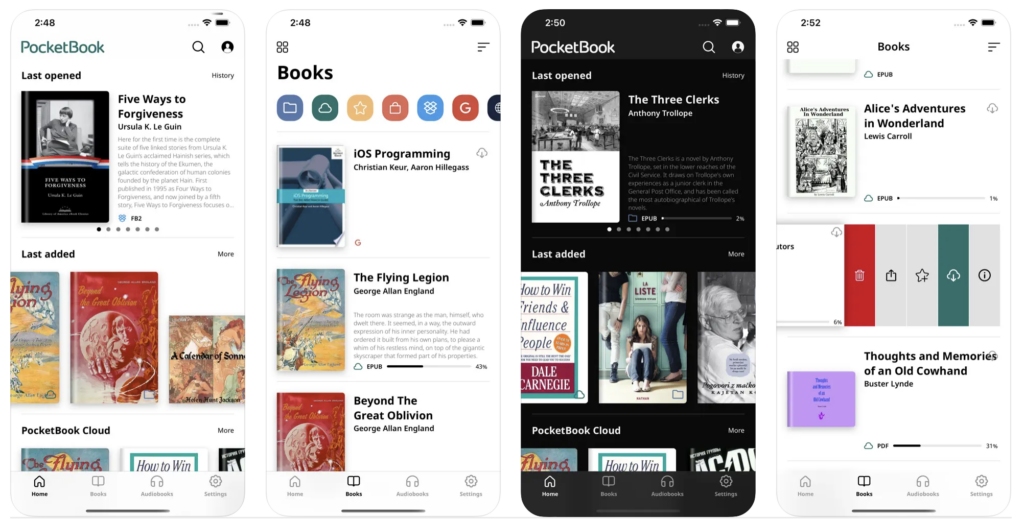 You open books protected with Adobe DRM in PocketBook Reader, a free reading app that allows you to read books, audiobooks, comics, and magazines. The app supports 26 audio and book formats including EPUB, FB2, MOBI, PDF, DJVU, DOCX, RTF, TXT, HTML, CBR, CBZ, MP3, M4Band more.
PocketBook Reader offers the free PocketBook Cloud service to sync all your books, including audiobooks, as well as reading positions, notes, and bookmarks across all your devices. In the app, there is also an ISBN scanner that allows you to search electronic versions of books by barcode. You can also use the app to borrow books and periodicals and to get access to network libraries.
PocketBook Reader on the App Store
---
Also Read: The Best Apple Carplay Apps
---
Storytel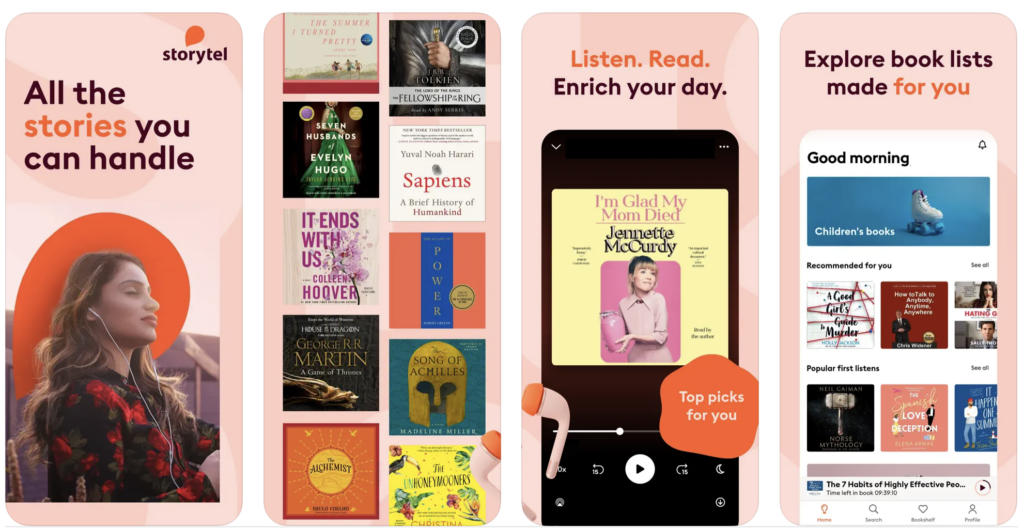 Standing out with its very simple and lively interface, Storytel is one of the best reading apps for iPhone with personalized book lists and other advanced features. In the app, you can follow your favorite authors and series of books, podcasts, and audiobooks, access content in different languages other than English, leave reviews on books and other content, try the content your friends are talking about, and access trending content.
In Storytel, which also has CarPlay and Apple Watch support, you can download content for later consumption, adjust the speed of audiobooks, use a sleep timer, set a listening goal for yourself, and read in the dark mode without straining your eyes.
In the app, which also offers a child mode, you can control the content your children consume and set a pin code for parental control.
Inkitt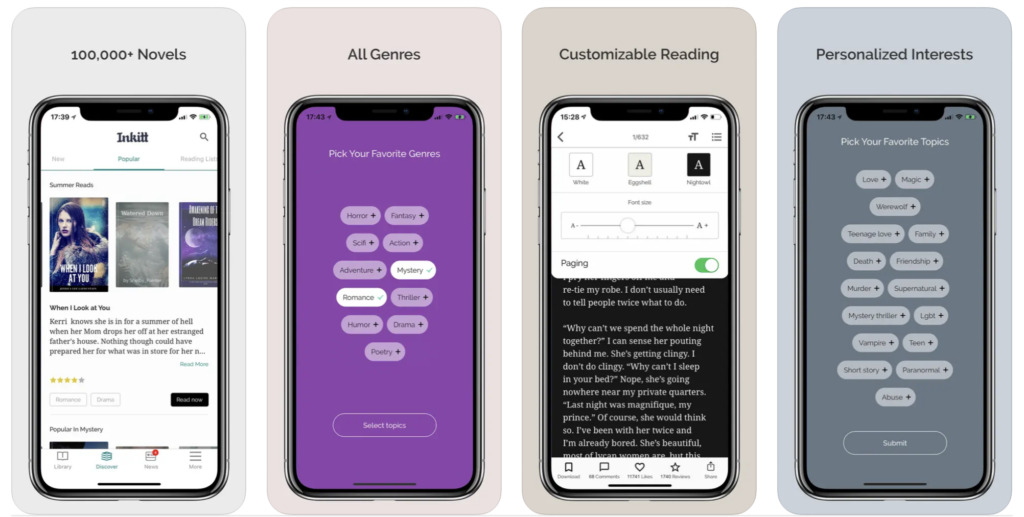 Containing more than 100,000 novels, Inkitt allows you to access the works of indie authors in many categories, from thriller to adventure. The app, which makes personalized recommendations based on your favorite book categories, allows you to download novels and read them offline. You can also adjust the background color and fonts in the app according to your preferences.
In Inkitt, which is a free reading app preferred by more than 700,000 readers and offers quite easy user interface, you can only access English works.