If you use a social networking app, you may join the meme world easily. Making memes is, of course, easier than you think. Meme maker apps can help you to make creative memes in the comfort of your smartphone. In this list, we've brought together the best meme apps to help you create the funniest memes in the fastest way possible.
Memes.com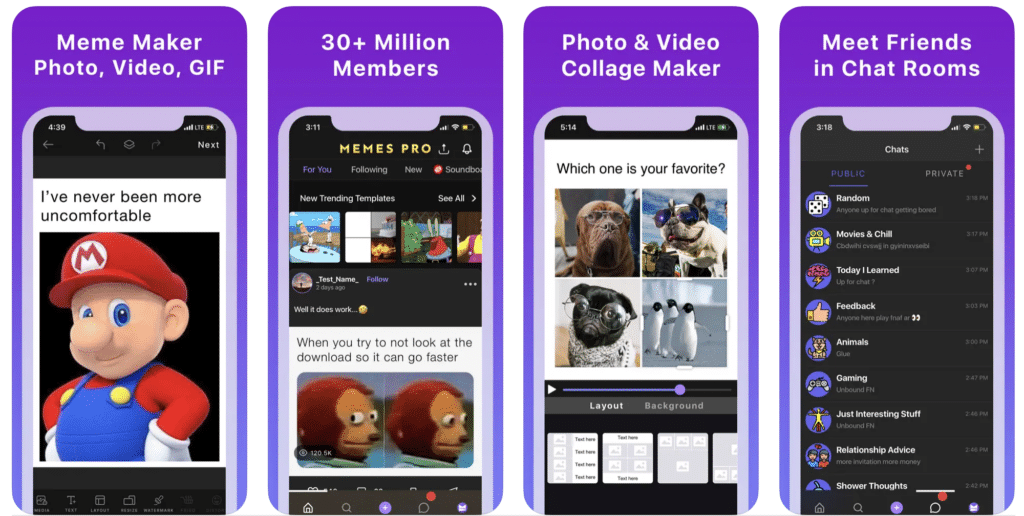 Memes.com is one of the best meme-maker apps for both iOS and Android users with more than 30 million users worldwide. Using Memes.com, you can create high-quality memes without having to use complicated photo editing apps. You can quickly add captions to photos and videos and share them with your friends.
The app also allows you to get inspired by other creators for any interest, text your friends via a built-in messenger, save your memes to get inspired later and add watermarks to your memes to brand your original work.
Mematic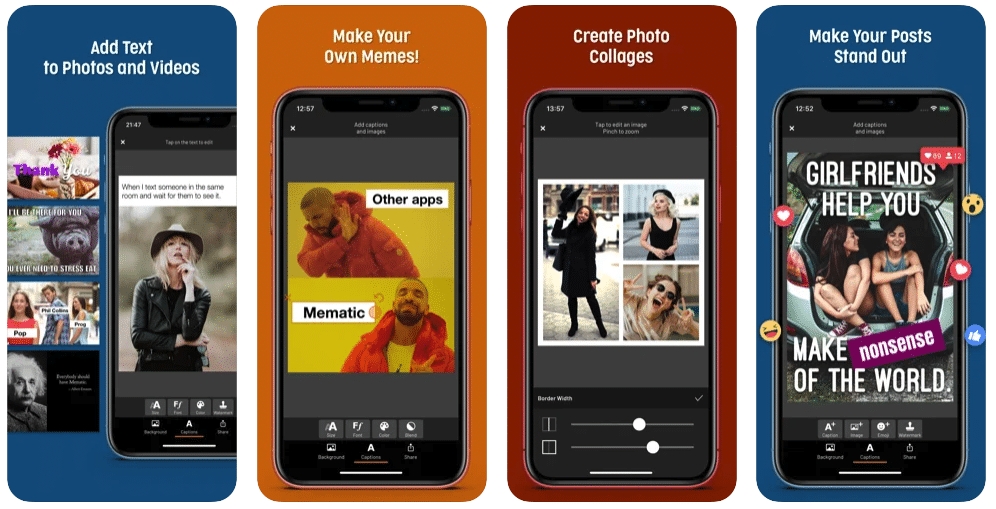 In Mematic, one of the best meme apps with millions of users and a simple interface, you can quickly add captions to photos and videos, browse a large collection of memes, and access free premium photos and gifs. In addition to all these, you can also share your creations with your friends via messaging apps such as Telegram and WhatsApp, in the app that allows you to create collages with the layout tools it offers.
Meme Generator by ZomboDroid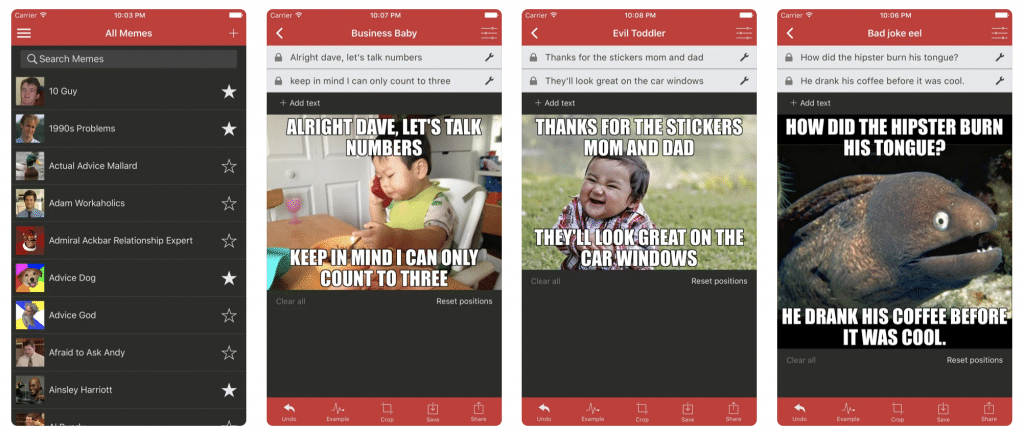 With more than 2000 high quality meme templates with lots of funny examples sorted by category, 500+ high quality memes with sample captions, GIF meme support, and multi-panel meme creation feature, ZomboDroid is one of the best meme maker apps that allows you to customize almost everything when creating your own meme.
Meme Generator on the App Store
---
Also Read: The Best Instagram Story Apps
---
GATM Meme Generator
GATM Meme Generator is one of the best meme making apps for Android, with hundreds of popular memes to create from, and thousands of browsable memes. Using the app, you can share your memes with friends via messages or social media apps such as Facebook and Twitter. You can also short list your favorite memes and can move them to SD-card.
GATM Meme Generator on Google Play
---
Also Read: The Photo Backup Apps Alternative to Google Photos
---
Memedroid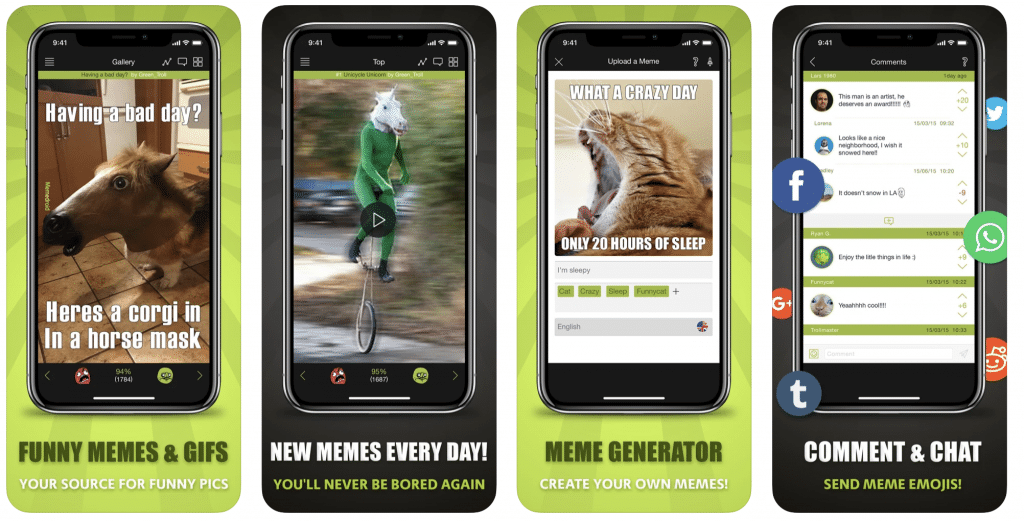 As one of the best meme apps for iPhone and Android, Memedroid allows you both to create your own memes and to rate and comment every pic and GIF. You can use it to create memes using popular templates or using your own funny pictures. The app also provides a community of thousands of app users to let you meet new people worldwide.
---
Also Read: The Best Alternatives to Photoshop for Photo Editing
---
Memasik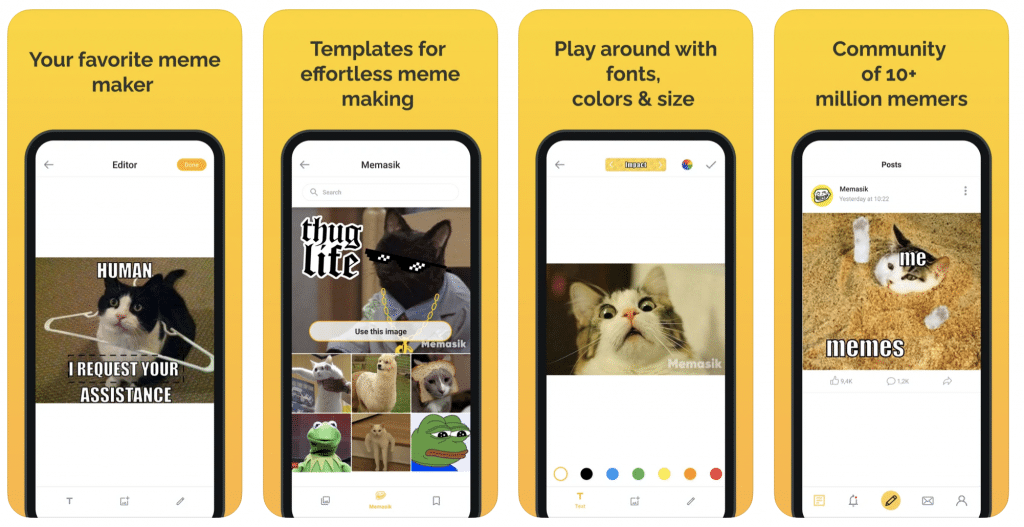 Memasik, which is much more popular on Android compared to the App Store, is used by more than 10 million people around the world. The app offers a large database of memes, ability to use your own image, photo, meme, orsticker, a bunch of thematic stickers, and a lot of features to let you customize your memes as much as you want.