Google has developed a new Artificial Reality (AR) tool called Sodar to help people with social distancing which is crucial for us to prevent COVID-19 from spreading more.
Coronavirus pandemic, which emerged in China in December 2019, has spread in more than 200 countries. While scientists continue their vaccination studies for COVID-19, there are some important points that we should be careful about in order to prevent the spread: Not leaving our houses unless absolutely necessary, wearing a mask and maintaining social distance.
Technology giant Google's new AR tool will be very useful and helpful for social distancing. Sodar creates an augmented reality two-meter radius ring around you by using WebXR.
Sodar – use WebXR to help visualise social distancing guidelines in your environment. Using Sodar on supported mobile devices, create an augmented reality two meter radius ring around you. #hacktohelp https://t.co/Bu78QrEN9f pic.twitter.com/kufatNFDQk

— Experiments with Google (@ExpWithGoogle) May 28, 2020
So, how can you use Sodar?
For now, the tool is available for only Android users using Chrome. If you are an Android user, here are the steps you need to follow:
Visit Sodar's website.
Scan the QR code through your phone's camera.
Give the required permissions.
Click the Lunch button.
You're ready!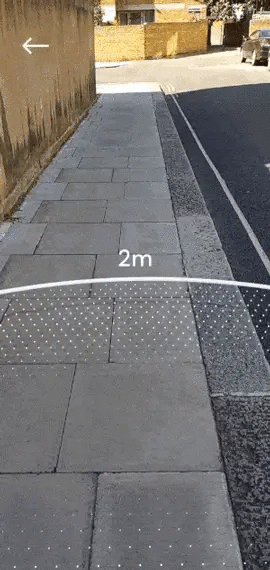 Don't forget to leave a comment and check out our other mobile news.