Snap Inc announced on Monday that its recently launched premium service Snapchat+ has surpassed 1 million subscribers and is now available in 25 countries around the world.
The social media company first launched the paid subscription service in late June, as part of its efforts to boost its revenue which has been highly impacted by the economic downturn, just like many other social media companies including Meta and Twitter. Last month, Snap's shares plunged 25% after the company posted a revenue of $1.11 billion for Q2, missing analysts' expectations of $1.14 billion. According to sources close to the company, it is also planning to lay off 2% of its workforce.
Snap is now aiming to compensate for this drop in revenue with its new Snapchat+ service, which was initially launched in the US, the UK, Canada, France, Germany, Australia, New Zealand, Saudi Arabia, and the United Arab Emirates, giving subscribers access to its premium and pre-release features like 'Snapchat for Web' for $3.99 per month.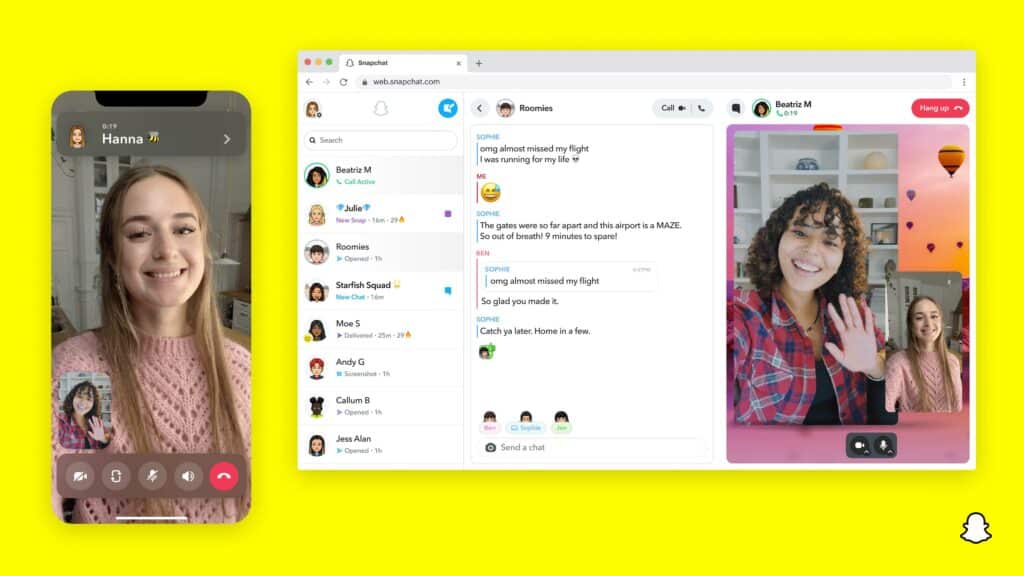 The company announced four new features yesterday, including the ability to get Snap replies more visible to popular Snapchat users, picking a certain emoji to be shown to your friends after they see your Snap, changing the app's icon and also Bitmoji's backgrounds.
In the same announcement post, the company said that Snapchat+ has reached 1 million premium subscribers within only 6 weeks. In addition, the service has been expanded to India, Kuwait, Qatar, Oman, Bahrain, Egypt, Israel, Sweden, Denmark, Norway, Netherlands, Switzerland, Ireland, Belgium, Finland, and Austria.
Just like Snap Inc, Twitter also launched a similar premium subscription service named 'Twitter Blue', which offers users exclusive access to premium features including the ability to use NFTs as profile pictures, reading articles without ads, customizing app icons, and more. The company recently announced that the service's $2.99 monthly fee will be raised to $4.99 starting this October.
Twitter, which sued Elon Musk after he terminated his offer to buy the company for $44 billion, is now accused by him of misrepresenting user metrics.