As the holiday shopping season draws near, retailers are gearing up to meet the changing demands of consumers, who are increasingly turning to mobile apps for their shopping needs. A recent survey conducted by Google and Ipsos, comprising 450 retail app decision-makers, sheds light on the evolving landscape of holiday shopping.
Mobile apps have become indispensable tools for retailers, not only driving profitability but also significantly boosting online sales. According to the survey, 74% of respondents agreed that mobile apps enhance profitability, with 42% acknowledging their role in increasing online sales. App users also tend to spend more, with an impressive 72% higher average basket ring, making mobile apps a top return on investment (ROI) channel for retailers, cited by 44% of respondents.
Given these statistics, it's hardly surprising that a whopping 85% of retailers view investing in mobile apps as crucial for long-term success. Mobile apps play a pivotal role in customer retention and loyalty, particularly in times of economic uncertainty.
To succeed in holiday retail, reaching customers where they are is paramount, and mobile apps offer a versatile omnichannel solution. A significant 77% of retailers believe that apps drive both in-store and website traffic. Moreover, 93% reported in-store app usage for various tasks, including accessing product information, making payments, comparing prices, and redeeming loyalty rewards. These seamless omnichannel experiences contribute to brand building and customer satisfaction, leading 75% of app-enabled retailers to believe that their app customers are more content.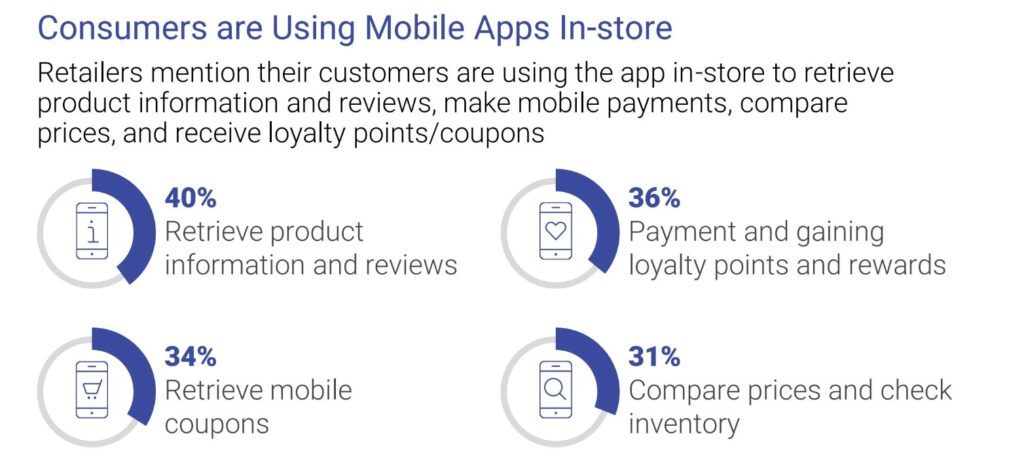 Looking ahead, 90% of retailers plan to increase or maintain their investments in mobile app promotion, recognizing it as a pathway to future revenue growth and enhanced customer loyalty. Integrating online and offline channels simplifies the customer journey, aligning with their habits and lifestyles, and is thus essential for retailers navigating the holiday season amid economic uncertainty.
Retailers focusing on long-term success understand the value of brand loyalty. When customers trust a company, they are more likely to recommend it to others (88%). Retailers see a direct link between app usage and brand loyalty, with 85% reporting that app customers tend to stick around longer. App users not only make more purchases but also engage in repeat purchases and buy more items. These loyal customers offer both immediate and long-term value, remaining committed even when prices fluctuate (62%). By nurturing relationships through mobile apps, retailers can build a dedicated customer base resilient to economic shifts.
The survey also highlights how retailers can use their mobile apps to collect consented first-party data, enabling personalized shopping experiences during the holidays and beyond. This data enhances customer insights, refines future marketing campaigns, and boosts sales. In an era of stricter privacy regulations and evolving user expectations, retailers now rely on consented first-party data instead of third-party data for understanding customer behavior. Mobile apps provide a direct channel for customers to willingly share personal information, offering retailers valuable insights into buying habits without violating privacy rules.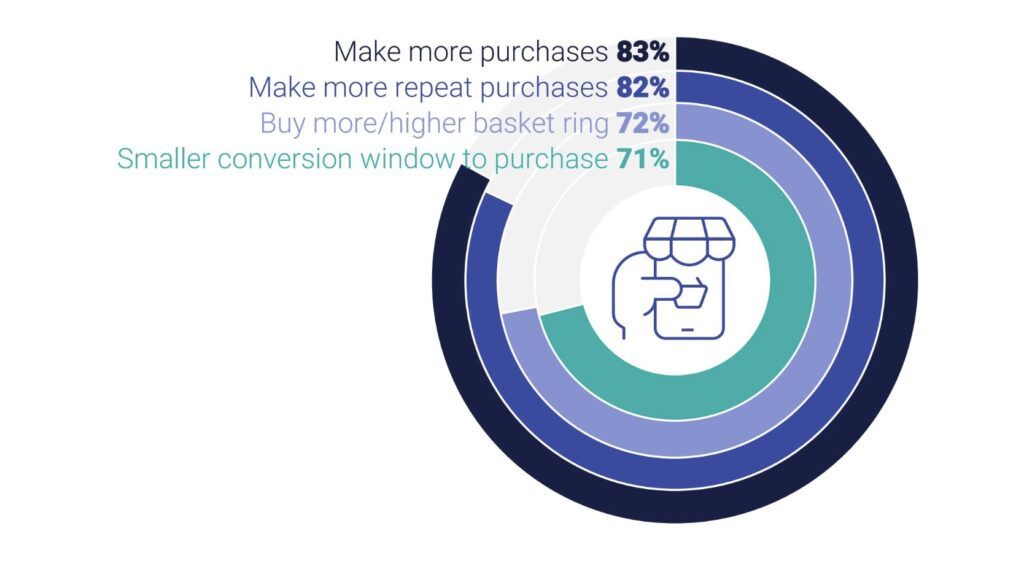 While some retailers are already using mobile apps for data collection and customer feedback (39%), those who do recognize its value (34% plan to invest more in mobile apps next fiscal year). This approach is especially relevant as consumers become more deliberate in their spending.
As the holiday season approaches amid economic uncertainty, retailers can thrive by prioritizing their mobile apps and investing in effective promotions. Paid promotion methods, including social media ads, search engine ads, and app store ads, offer benefits beyond organic methods, with 85% of retailers already investing in paid promotion. With tighter budgets, mobile apps become extremely valuable (75% of retailers agree) and essential for customer retention (88% agree). Retailers should boldly embrace paid promotions to harness the full potential of their apps, fostering loyal customers, collecting first-party data, and establishing market leadership.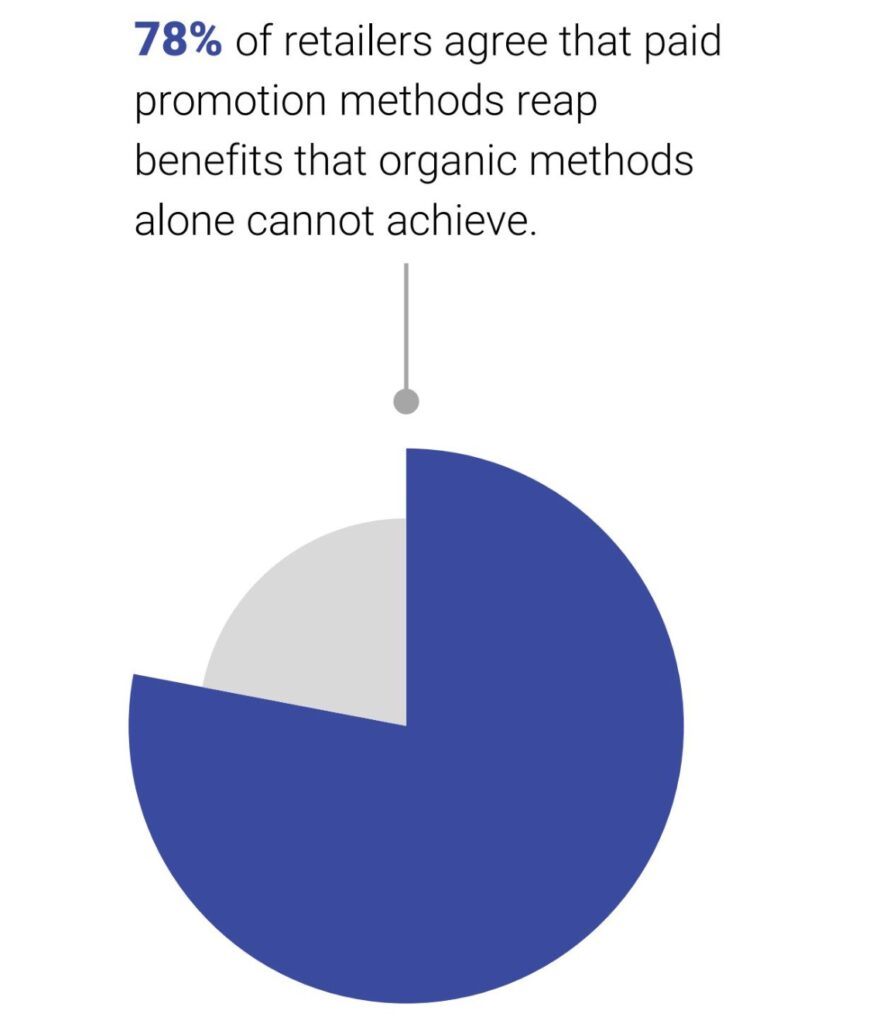 In summary, the survey underscores the critical role that mobile apps play in the retail sector, particularly during the holiday shopping season. Retailers that prioritize mobile app development, customer loyalty, and data collection are poised to excel in this ever-evolving landscape.
Additionally, a recent report indicates that more than 90% of global retailers are embracing AI technology to enhance the shopping experience.