Social media company Pinterest announced on Monday that it's adding new shopping features to its standalone collage-making app Shuffles, as reported by TechCrunch.
The company first started testing the Shuffles app with a limited number of users in August last year, and later made it available to iOS users in the United States, Canada, Great Britain, Ireland, Australia, New Zealand, Germany, France, Austria, Switzerland, Denmark, Norway, Sweden, Finland, and the Netherlands.
The app lets users create collages of product images from their camera roll, Pinterest Pins and boards, add effects and motion to them, and keep their collages for themselves or share with other users on Pinterest and Shuffles.
---
Also Read: The 8 Best Collage Apps for iPhone
---
The company said on Monday that Shuffles will now support the same shopping capabilities as regular pins, allowing users to click on cutouts featured on collages, view details such as the brand and the price of the products, in addition to similar products available for purchase.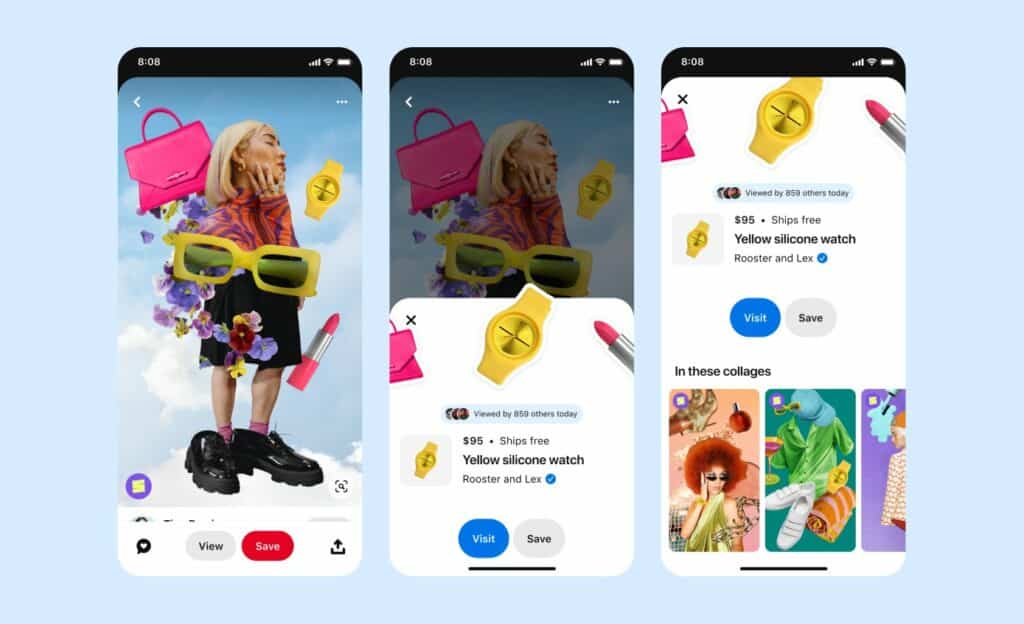 "Unlike typical product exploration, Shuffles bring an interactivity that makes the experience inspirational and fun," Pinterest said in a statement. "Gen-Z is curating fresh, relevant content alongside their peers, which is quickly making for a marketplace of trendy, shoppable ideas. The high density nature of Shuffles, which can include layers of product cutouts from multiple Pins, allows consumers to dig deeper and also connect to other Shuffles that include the same Pins. As we look ahead to how consumer behavior is evolving, we're testing ways of integrating Shuffles collage content into Pinterest, starting with shopping."
The news comes weeks after Pinterest started testing a new premium video ad format named ''Premiere Spotlight'', which will allow advertisers to showcase their brands or products on the search page within its mobile app. In addition to the new shopping capabilities added to Shuffles, the company announced that its new ad format will now be made available for a wider range of businesses.
Furthermore, Pinterest also provided new insights regarding its Catalogs solution, which allows brands to list and showcase their products on the platform. The company said that the number of retailers creating Catalogs and uploading their products grew by 66%, and active shopping feeds increased by 70% over the last year.