Pinterest announced on Thursday new shopping features including the ability to tag products on Pins, the Pinterest API for Shopping and a new shopping tab on business profiles, to help merchants promote their products and reach more potential customers in an easier way.
The Pinterest API for Shopping will allow merchants to manage their product and catalogue metadata so that they can get more accurate data for their products. The social media company said that the new API has already provided merchants that used it with 97% accuracy level for price and availability data.
The new product tagging feature will turn merchants' Pins into shoppable posts allowing users to get quick product information by clicking on the images. Pinterest said they observed a 70% higher shopping intent on products that merchants tagged in scene/brand images during the early tests.
In addition, merchants will now be able to share video assets in product catalogues so that users can get a detailed view of a product from various angles.
The company is also rolling out a new shopping tab for business profiles, similar to the one of Instagram, where merchants will be able to showcase their products with customizable group cover images and descriptions. The feature arrives following the company's acquisition of AI powered shopping platform THE YES.
In addition, merchants in the United Kingdom, Canada, Australia and Germany can now add badges including Black-owned, Eco-friendly, Inclusive and more to their business profiles.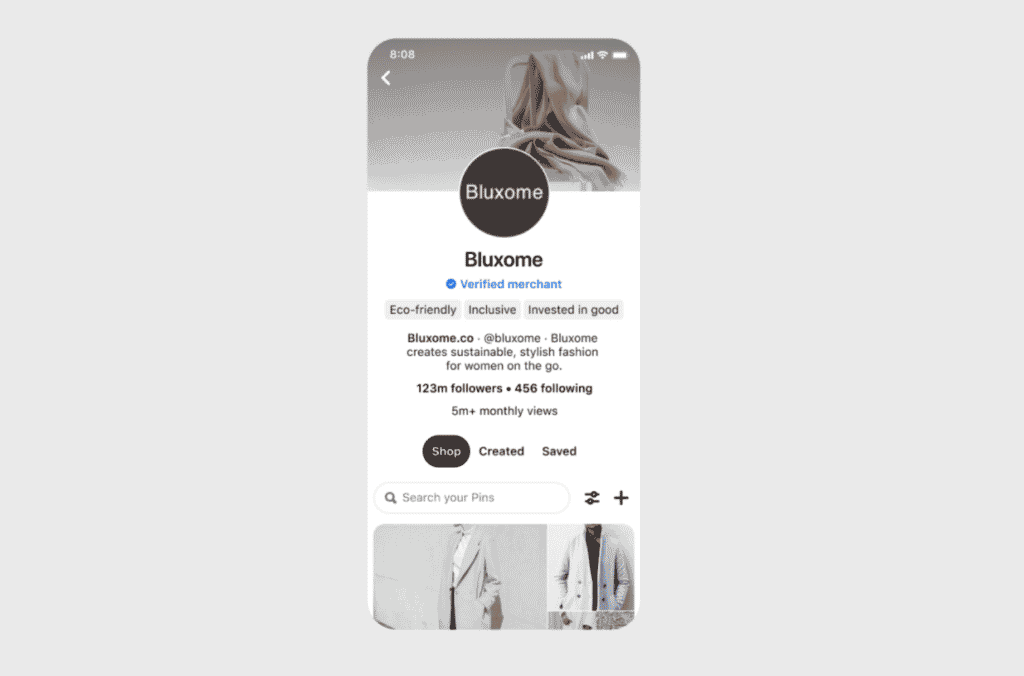 Pinterest said it will continue adding new merchant and shopping features to the app which now has 400 million shoppers.
"At Pinterest, our goal is to turn inspiration into action, and our vision for shopping is to make it possible to buy anything Pinners are inspired by on the platform," said Jeremy King, SVP of Engineering at Pinterest. "In 2021, the number of Pinners engaging with shopping surfaces on Pinterest grew over 215%, and 89% of weekly Pinners use Pinterest for inspiration in their path to purchase. The new shopping features such as the API for Shopping allows brands and retailers to reach high-intent Pinners during the earliest stage of their shopping journey with the most updated catalogue data."