Over the course of a year, mobile games have seen significant expansion in their portion of subscription-based apps, surging from 11% to 29% compared to other app categories. 
The State of App Marketing for Subscription Apps report, conducted by Liftoff and AppsFlyer, indicates that the subscription-based market is continuously evolving, with mobile games showing a growing affinity for this approach. 
The report analyzed data from 6,000 subscription apps, all of which gained at least 3,000 new installs per month, during the period spanning from January 2022 to April 2023.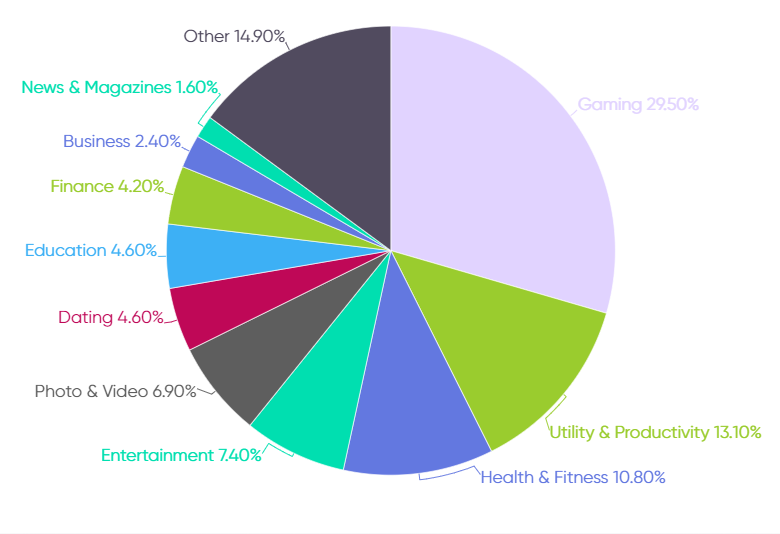 Despite the challenging economic conditions, Liftoff and AppsFlyer's report shows a positive outcome, indicating a 35% increase in consumer spending on iOS subscription apps and a 22% rise on Android throughout the current year. Experts predict that this upward trend will continue. Another noteworthy development is the decline in user acquisition spending for subscription apps, dropping by 30% on iOS and 41% on Android.
Interestingly, iOS users show over 50% higher conversion rates to a subscription model compared to Android users, but both platforms have experienced growth, largely attributed to paywall optimization.
Liftoff senior content marketing manager Scott Reyburn stated, "Despite the economic downturn, app marketers should feel assured by our latest findings – which show a rise in consumer spend and revenue growth per user, especially where subscriptions are concerned."
While mobile games have experienced substantial growth in their subscription share, they still represent a smaller portion of overall subscription-generated revenues. This is due to subscriptions being more prevalent in other app categories.
Despite the significant 29% increase in mobile games' subscription share, other apps dominate the subscription model. Health and fitness, entertainment, and utility apps heavily rely on subscriptions to generate revenue. In contrast, mobile games predominantly earn high revenues through one-time purchases. In the first half of 2023, mobile games generated $40.9 billion compared to other apps' $26.6 billion, as found by data.ai. 
Furthermore, the report from Liftoff and AppsFlyer revealed that almost 50% of iOS users still consent to app tracking despite the controversial ATT prompts. Users are more inclined to consent if they receive a compelling reason and an enhanced user experience.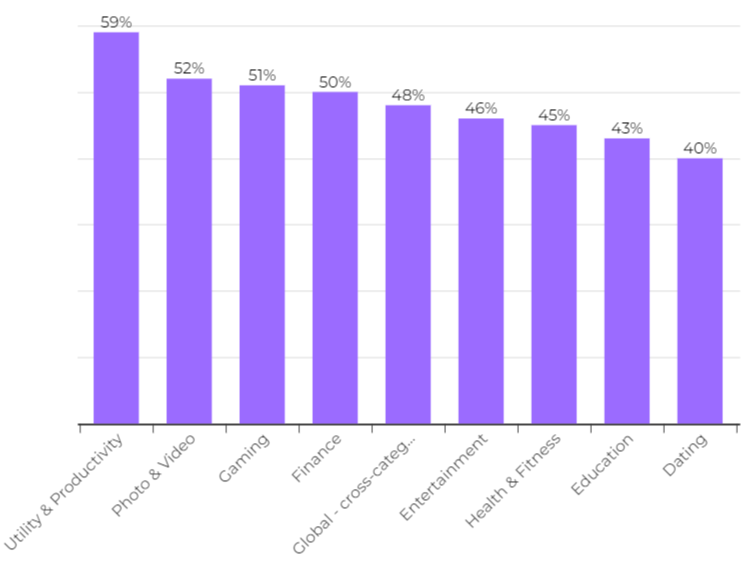 "Marketers can gain confidence from the rise in consumer spend and should shift to a profitability mindset for the rest of 2023, including expecting continued growth, at least in the short term, as revenue per user is going up and the average price is as well," Shani Rosenfelder, AppsFlyer director of content and market insights told.
Recently, AppsFlyer also released a report about consumer spends in subscription apps and global app install ad spend.