If you want to make your Facebook and Instagram ads work better, you might want to check out Meta's AI targeting tools. These tools can help improve how your ad campaigns perform, and you don't need to do as much work yourself. However, this also means you'll need to trust Meta's system more to get good results. Many people who focus on making ads perform well have said that Meta's Advantage+, announced last year, campaigns are getting even better as time goes on. 
And if you're not sure how to use all the automatic tools that Meta offers, they've made a new guide for their Advantage suite. This guide explains everything about their AI- powered ad tools and how they help. 
At the start of the guide, they give you an idea of how well Advantage campaigns are doing now, and they talk about why it's a good idea to use Meta's automatic targeting tools.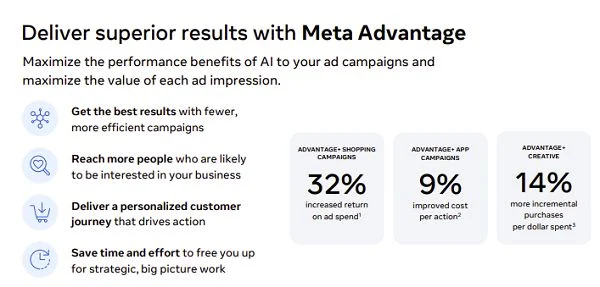 The guide also provides a quick look at all the different parts of Advantage and where they fit when you're setting up your campaign. This can help you see the bigger picture of how everything works together.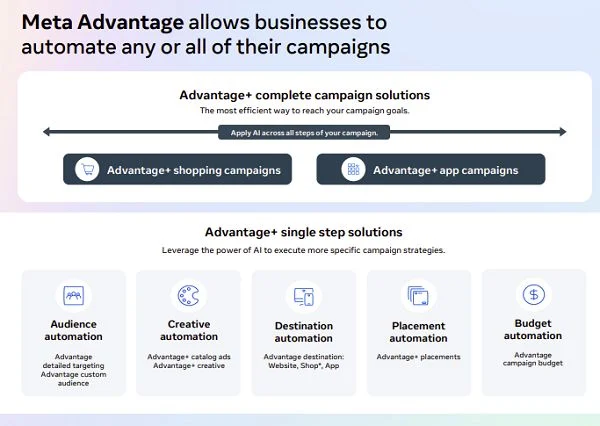 In addition, the guide offers links to several articles and guides in the Help Center. These resources can give you more detailed information about each part of Advantage.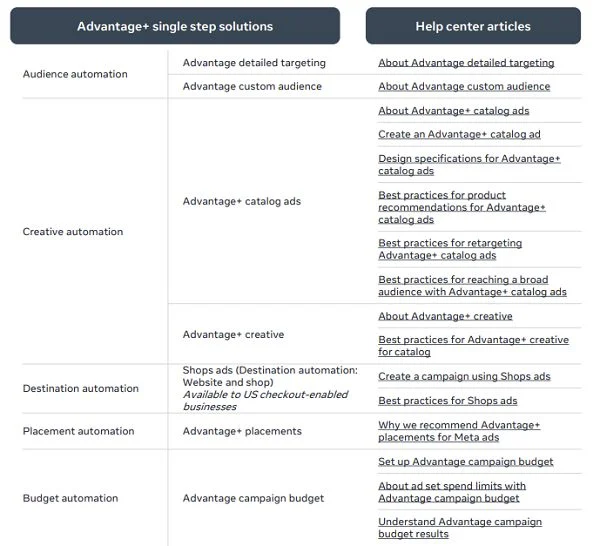 Even though the guide is brief, it's full of helpful information and links. These could be really useful in figuring out which ad tools are right for your business and making your ads work better.
Over the last couple of months, Meta has faced challenges about its handling of its ad-related issues. In the beginning of August, the UK warned Meta over ad-tracking consent exclusion. Additionally, in mid-July, Norway said it would fine Meta one million crowns ($100,000) per day, unless it takes remedial action and stops tracking Facebook and Instagram users' personal data.