Instagram announced on Monday that it is testing a new feature to notify users of outages or technical issues directly in the app, days after two major outages disrupted its services.
With the new feature, the company will notify users in their Activity Feed when it experiences an outage or technical issue, and when it is resolved. This test will run in the US and go on for the next few months, Instagram said in a blog post. 
A six-hour outage on October 4 blocked the company's 3.5 billion users from accessing social media and messaging apps, including WhatsApp, Instagram and Facebook. On Friday, Facebook's apps went down again, their second outage in the last week.
During the Facebook outage, the company's rivals saw a massive increase in the number of new users and time spent on their apps. Telegram founder Pavel Durov said that over 70 million new users joined his instant messaging app during Monday's outage. Its social media competitors like SnapChat and Twitter have seen a significant increase in time spent on their apps.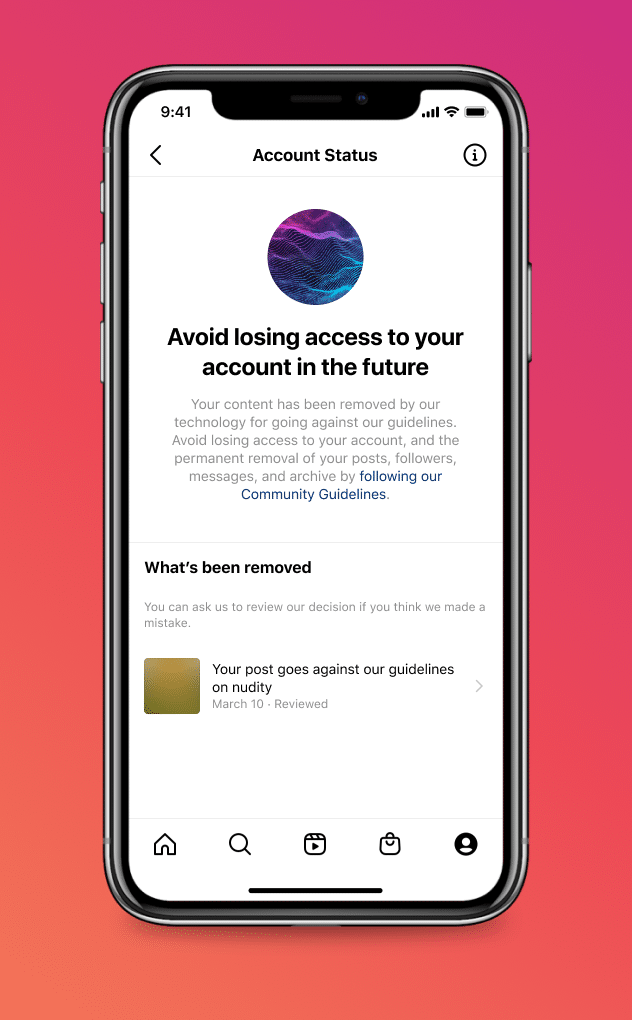 Instagram also announced on Monday that it plans to roll out a feature that will make it easier for people to know if their accounts are at risk of being disabled.
"In the coming months, we plan to add more information to this tool, giving people a better sense of how their content is being distributed and recommended across different parts of Instagram." the company said. Users will also be able to appeal by tapping "Request a Review" directly from their Account Status if they think Instagram has made a mistake.