For the first time in its history, Google reported a drop in its ad revenue as many businesses around the world had to stop their advertising campaigns due to the Coronavirus pandemic.
In the second quarter of 2020, Google's ad revenue declined 8% year-over-year to $29.9 and its total revenue decreased 2% from the previous year.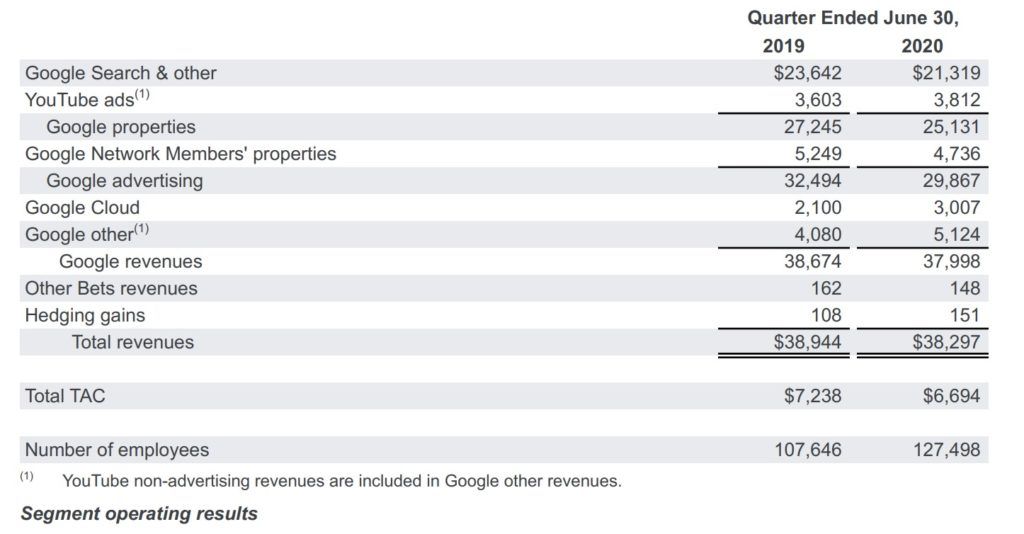 Despite this decline, YouTube's ad revenue, which was $3.6 billion in Q2 2019, increased by 6 percent and reached $3.8 billion in the second quarter of 2020.
Also, Google Cloud revenue increased from $2,1 billion to $3 billion.
During an earnings call, Ruth Porat, Alphabet's and Google's CFO, said "We are cautiously encouraged by our results for the second quarter, although mindful of the fragile global economic environment."
What do you think?