Social media giant Facebook recently reported its financial results for the second quarter of 2020. The company's ad revenue increased by 10% year-over-year and reached $18.3 billion despite the ad boycotts.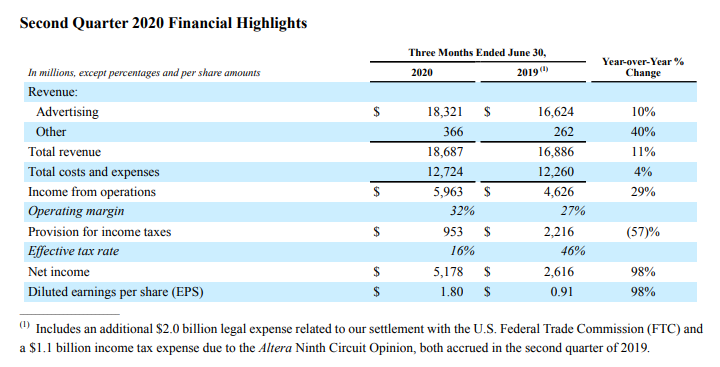 This growth was largely driven by more users that engaged on the platform in order to spend time at home during the Coronavirus lockdowns.
During Q2 2020, Facebook's and its other social media apps' (WhatsApp, Messenger and Instagram) monthly active users increased by 13% to 3.14 billion and daily active users rose 12% to 2.5 billion.
However, the company noted a bigger increase (17%) in its ad revenue in the first quarter of 2020, which means there is a fall in its growth rate. In addition, its average revenue per user declined 1.6% to $6.10.
From a marketer perspective, despite some brands participating in the Stop Hate for Profit boycott, overall adoption for Facebook remains high. We're seeing lower pricing and higher ad click-through rates which is a winning equation for brands. Looking ahead, we expect innovations like Facebook Shops to bring further commercial intent and conversion to the platform. This will, in turn, will drive even better return on investment for marketers as part of an omnichannel approach.

Aaron Goldman, Chief Marketing Officer at 4C