Global cost per click (CPC) and cost per mille (CPM) prices keep going up largely due to data privacy changes and Apple's iOS 14.5 update which brought new rules to the game.
That's according to Skai's Q2 2021 Digital Marketing Quarterly Trends Infographic for which the company analysed $7 billion advertising spending from nearly 3,000 advertiser and agency accounts across 40 vertical industries and 150 countries running on its platform on Google, Microsoft, Baidu, Yandex, Yahoo Japan, Verizon Media, Amazon, Walmart, Instacart, Criteo, Apple Search Ads, Pinterest, Snapchat, Facebook, Instagram and the Facebook Audience Network.
The study found that social spending, which was hit hardest by the pandemic last year as many marketers had to cut their ad budgets, increased by 41% Y/Y in the second quarter of 2021.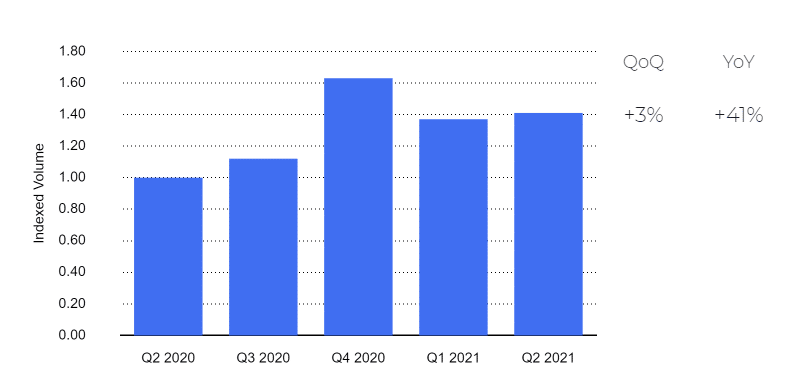 The growth was driven by higher CPMs which rose 14% Q/Q and 41% Y/Y in the second quarter.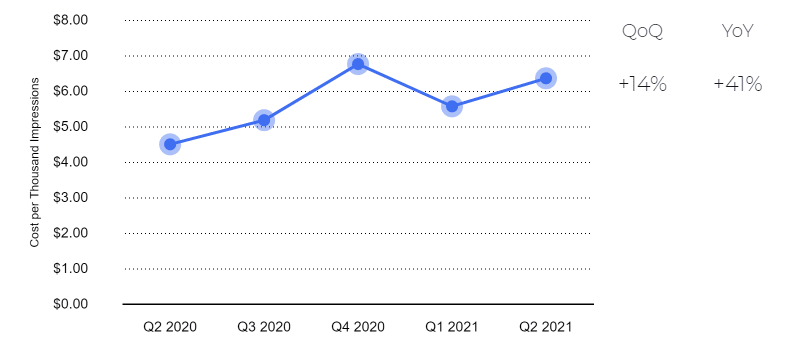 Paid Search spending increased by 60% compared to Q2 2020 and 8% compared to the previous quarter, with CPC growing 34% Y/Y and 17% Q/Q to over $0.60, marking a return to the pre-pandemic levels.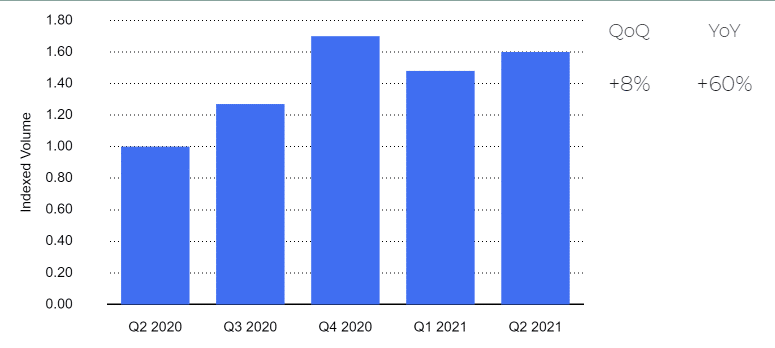 Meanwhile, Search Spending in the Travel category grew 74% Q/Q and over 4 times since the second quarter of 2021, as many countries have now lifted pandemic restrictions.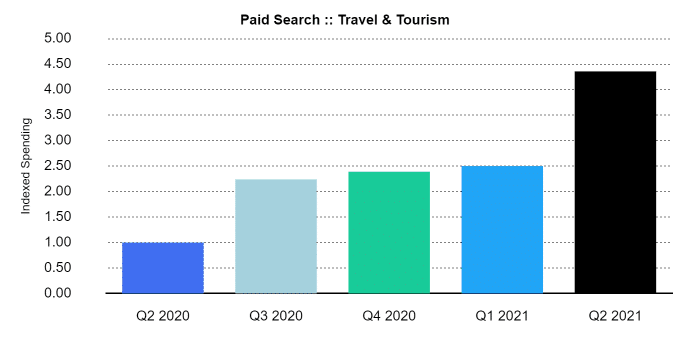 In addition, Retail media ad spending increased by 55% year-over-year in the second quarter, boosted by Amazon Prime Day which took place in late June. CPC prices for the category grew 24% Y/Y and 12% Q/Q.