Is anyone here to make music? We've listed some excellent music-making apps for you, whether you're experienced or just starting. These apps offer unique and functional features, so you can create great music without limiting your creativity. Here are the best music-making apps for Android!
​​Roland Zenbeats
Price: Free/In-App Purchase: Up to $199.99
Roland Zenbeats is a music creation app that will help you stay in the music flow. Anyone can use the app easily, and the app makes it much more effective to make music in a mobile-compatible format. Roland Zenbeats offers more than 14,000 presets, and various progressive instruments for all genres. Users can sample and transfer to the ZR1's drum pads, not to mention in Roland Zenbeats. Additionally, the app comes with the ZC1 (Roland's most advanced synth engine). Check out Roland Zenbeats' website for more information.
​​Roland Zenbeats on Google Play
---
Also Read: The 6 Best Music Players for Android
---
BandLab
Price: Free/In-App Purchase: Up to $149.99
BandLab is a music recording and social music creation platform and ranks among the best music-making apps for Android. Users can edit, remix, record, and even share multi-track studio music with their loved ones with BandLab. The app allows users to add creative effects, and samples from royalty-free sound packs including dubstep garage, EDM, house, rock, etc.
Furthermore, BandLab comes with unlimited cloud storage, so users can make unlimited music without thinking about storage. BandLab features 16 Channel Studio, 330+ Virtual MIDI Instruments, and 180+ Vocal/Guitar/Bass effect presets. Visit BandLab's website for more information.
---
Also Read: The 6 Best Music Learning Apps
---
n-Track Studio DAW
Price: Free/In-App Purchase: Up to $29.99
n-Track Studio DAW is a music-making app that allows you to record an unlimited number of voices, instruments, and beat tracks. The app allows mixing songs and adding effects, and sharing. n-Track Studio DAW features a loop browser, royalty-free sounds, a step sequencer beat maker, unlimited tracks, bands and aux channels, a piano roll MIDI editor, an on-screen keyboard, and more.
In addition, n-Track Studio DAW comes with Compressor, Denoiser, Lo-Fi, DynamicEQ, Arpeggiator, Reverb, Echo, Chorus, Tremolo, Pitch Shift, Phaser, Distortion, and Convolution reverb effects. The app provides 64-bit audio engine, the ability to export 16, 24, or 32-bit audio files, and support for multiple audio outputs when using USB devices. Visit n-Track Studio DAW's website for detailed information about the app.
n-Track Studio DAW on Google Play
SunVox
Price: $5.99
SunVox is one of the best music-making apps for Android that offers a powerful music-creation experience. The app has a modular interface, powerful microtonal sequencer, multi-channel WAV export capability, and MIDI import/export. Users can create unique and quality music with highly optimized synchronization algorithms in the app. SunVox comes with XM (FastTracker) and MOD (ProTracker, OctaMED) import features.
Moreover, the SunVox 120 has unique synthetic drum sounds, an FM synthesizer, a Vorbis player, an equalizer, and wonderful filters. Users will have access to a side chain compressor, flanger, reverb, vocal filter, distortion, and more with the app.
---
Also Read: The 7 Best Equalizer Apps for Android
---
FL Studio Mobile
Price: $14.99
FL Studio Mobile is a functional music-making app for song creation, editing, and recording. The app features effects modules, soundtrack/track length root/WAV import capability, instrument modules, a pitch sequencer, and a virtual piano keyboard and Drumpad. With FL Studio Mobile, users can share their songs via Wi-Fi or the Cloud, and record and load WAV, MP3, AAC*, FLAC, and MIDI.
FL Studio Mobile on Google Play
RD4 Groovebox
Price: $5.49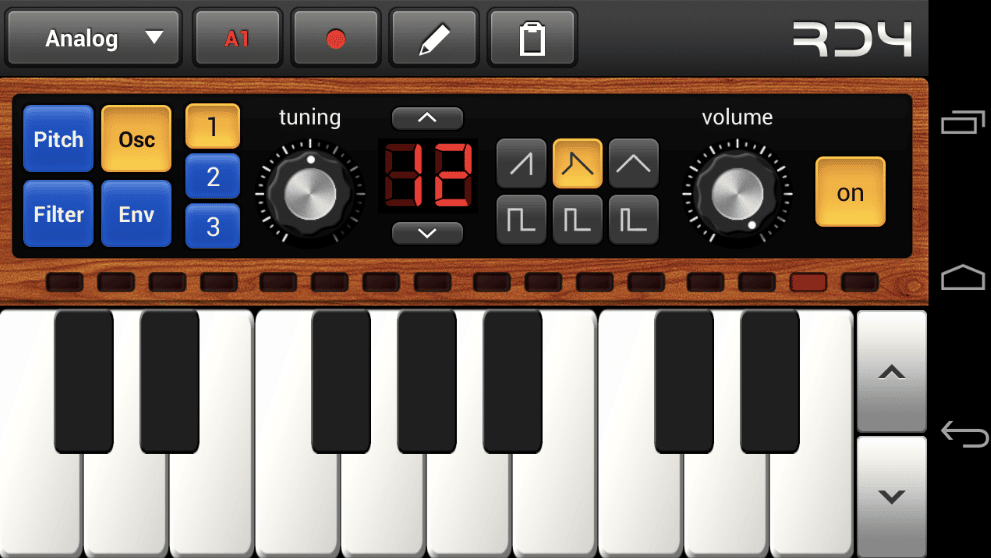 RD4 Groovebox is an app that offers a quality music-making experience. The app is appropriate for musicians and beginners. RD4 Groovebox's mixer comes with features such as a 4-channel rack mixer, instrument per channel, volume control with level meter per channel, and tap tempo and Tempo control. The app has ten classic drum criteria like 808, 909, 606, CR-78, Linn, KR55, RX11, RZ1, DMX, DPM48, and eight channels per drum kit.
In addition, users get access to five audio effects such as Reverb, distortion, filter, phaser, and delay in RD4 Groovebox. RD4 Groovebox sends four effects, two effects are chained and provide real-time control. The app supports external MIDI clock synchronization and has Multi-touch control. Browse the website of the app to get more information.
---
Also Read: The 7 Best Piano Learning Apps for Android
---
Hip-Hop Producer Pads
Price: Free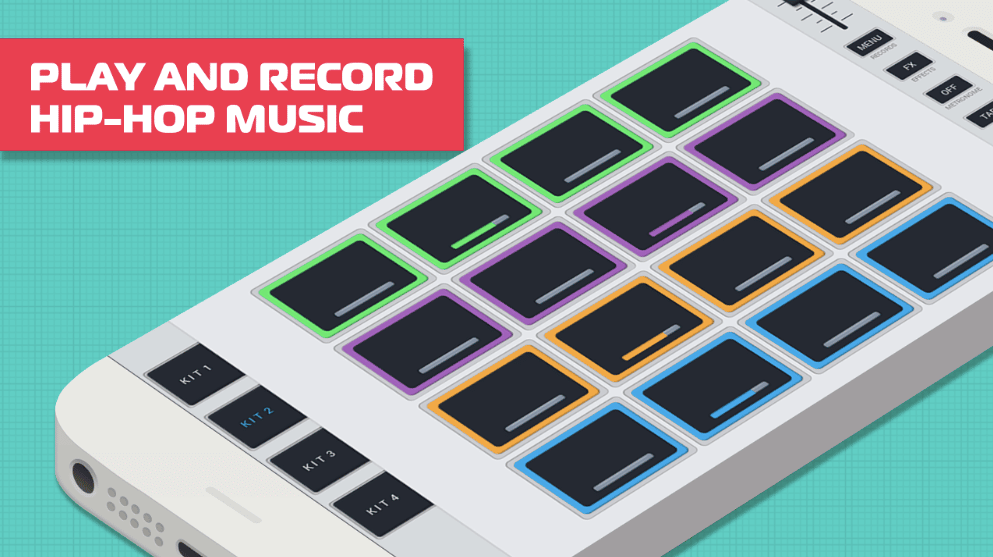 Hip-Hop Producer Pads is one of the best music-making apps for Android that gives you the opportunity to create hip-hop-style tracks. The app comes as a virtual Sampler and Drum machine and offers instant music-making with loops, one-shots, and samples.