In today's world, there is no need to talk at length about the place of music in our lives, so we will immediately go to the answer to the question you are looking for. Complementing many activities we do in our daily lives such as sports and work, music can continue to color our lives on the go, thanks to Apple Watches. In this list, we have brought together the best music apps for Apple Watch for those who want to have access to music at any time.
---
Also Read: The Best Apple Watch Apps
---
Shazam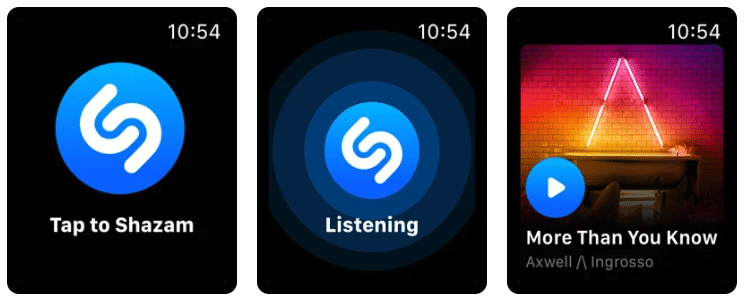 We've all experienced wondering the name of a piece of music we listen to on the go. Shazam, acquired by Apple in 2018, is an app that solves this problem. In Shazam, one of the best music apps for Apple Watch, you can find the name of the music you come across and like by simply tapping the screen of your smartwatch. One of the most beautiful features of the app, which also has Lyrics support, is that it can work offline.
Spotify

We can say that there is almost no one who has not heard of Spotify anymore. The Apple Watch version of the popular music streaming app is more than enough for those who want to listen to music or podcasts while exercising or walking. In Spotify, where you can access your playlists, search, and listen to your downloaded songs offline, you need to buy a premium subscription to get rid of ads and for better sound quality.
---
Also Read: The Best Running Apps for Apple Watch
---
TuneIn Radio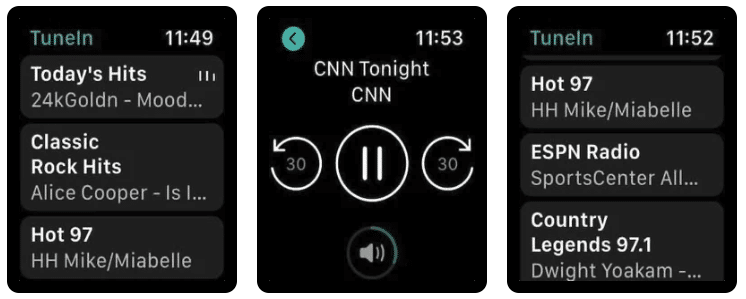 If you are tired of listening to the same playlists all the time or if you like to listen to the radio, we have added an option for you to our list. On TuneIn Radio, where you can discover music channels according to your mood, you can stream more than 100,000 AM, FM, and internet radio stations broadcasting from 197 countries. You can consider the premium subscription to get rid of ads and access more content such as live sports content in the Apple Watch app, which offers a simple streaming interface similar to Spotify.
---
Also Read: The Best Radio Apps for iPhone
---
djay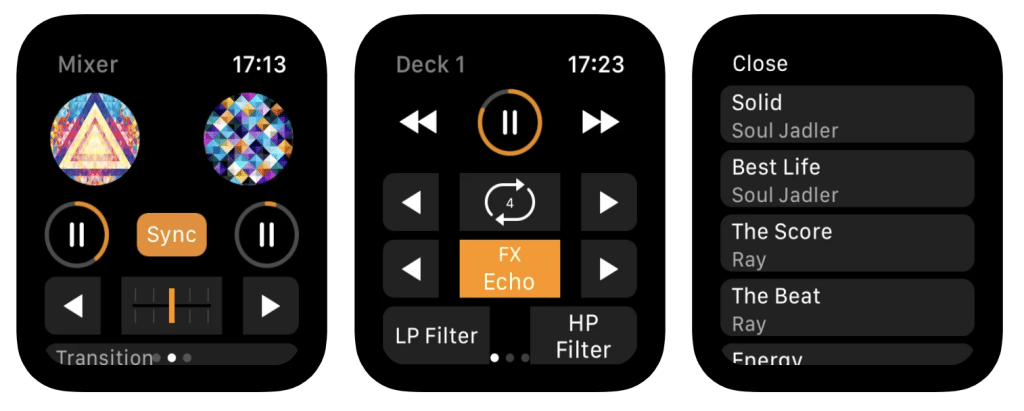 Our next best music app for Apple Watch is for disc jockeys. With TIDAL, Soundcloud, Beatport and Beatsource integration, djay allows you to mix your tunes, sync up beats and add effects via your Apple Watch. Creating your own soundtracks from your wrist is not difficult with djay.
---
Also Read: The Best DJ Apps for Android and iPhone
---
SoundHound

Shazam rival SoundHound, just like Shazam, allows you to identify the music playing around you. Coming equipped with "Hey SoundHound…" to allow you to navigate the app and use the other in-app features, SoundHound also lets you connect your Spotify or Apple Music account to listen, build playlists, explore music across genres, and find new favorites – all with real-time, karaoke-style lyrics. If you are looking for an alternative app to Shazam, you can give SoundHound a shot.
---
Also Read: The Best Music Recognition Apps for iPhone and Android
---
–
We've come to the end of our list of the best music apps for Apple Watch. Are there any other music apps that you think are must-haves on your Apple Watch? Let's meet in the comments!