According to a recent study by Sensor Tower, U.S. mobile devices averaged about 46.5 apps used each month in 2021, down 6.3% year-over-year and 1% when compared to 2019.
Sensor Tower says this does not necessarily indicate a downward trend in app usage, but rather a rough return to the trajectory seen before the pandemic, spurred by the continued normalization of daily life.
---
Also Read: Consumer spending on mobile apps hit $170 billion in 2021
---
Per the analysis, although the average number of apps used per month in 2021 is very close to 2019, the app types are quite different. In 2021, the number of interacted Medical apps in the U.S. increased by 52.2% compared to 2019, while Business apps increased by approximately 49% and Finance apps increased by 32.5%.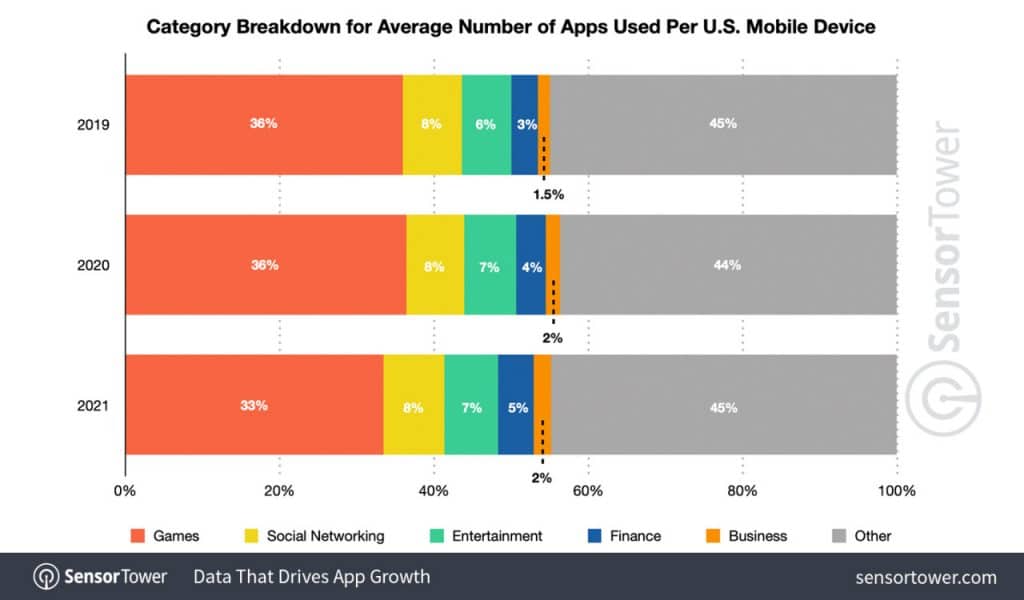 When it comes to gaming, the number of mobile games opened per month has decreased, with the last year's average declining nearly 8% from almost 17 games each month in 2019. By comparison, non-game app usage increased nearly 3% when comparing the two periods to almost 31 per month on average.