Smartphone users in the United States over the age of 12 used an average of 46 mobile apps every month in the first half of 2021, according to Sensor Tower. 
That's two more than H1 2019 when consumers used nearly 44 apps each month, however, one less from H1 2020 when the mobile app usage has peaked during lockdowns and users interacted with an average of 47 mobile apps each month.
Although app usage habits seem to be returning to pre-pandemic levels, there's been a significant change in app categories that users interacted with the most since last year. 
Business app downloads keep rising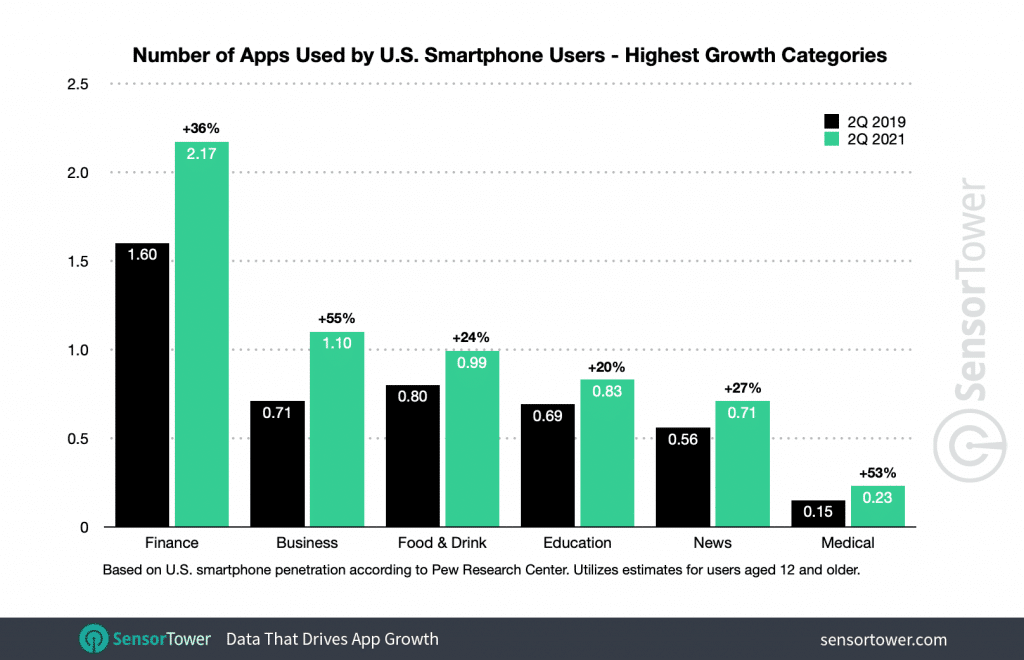 US consumers used an average of 0.71 Business apps each month in the second quarter of 2019, which later rose 37% to 0.97 in Q2 2020.
Although many countries have now lifted curbs and businesses are returning to offices, business apps are still performing well and the average number rose 13% Y/Y to 1.1 per month in the second quarter of this year. 
---
Also Read: Zoom adoption remains strong despite lockdown lifting
---
Meanwhile, Medical and Finance apps also saw a remarkable increase in usage, with downloads growing 53% and 36% respectively, compared to the second quarter of 2019.
The share of mobile games decline
US consumers interacted with an average of 45 apps in June 2019 and 36% of them were mobile games. However, as the Business and Finance app usage have grown, the share of mobile games in the pie has declined, according to Sensor Tower data. 
In June 2021, mobile games accounted for 36% of all the apps used, 3% down from 36% in 2019 and 4% down from 37% in June 2020.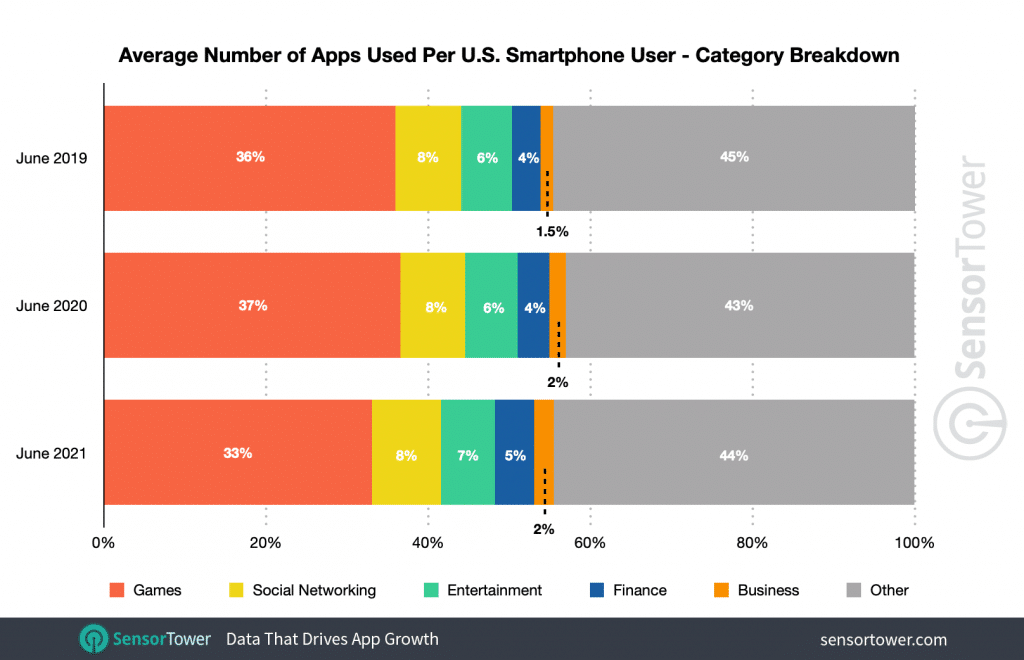 However, games still make up the majority of the apps US consumers use each month and represent the highest revenue generating category in the United States.