Apex Legends, which was released by Electronic Arts in 2019 and released on Steam in November 2020, is currently having its best days in its history.
The game, in which the players experienced the innovations of the 8th season, attracted more attention in February. According to the data in SteamDB, Electronic Arts' free-to-play battle royale game managed to break the record for the number of concurrent users on Steam.
According to SteamDB's data, Apex Legends reached 198,235 simultaneous players two days ago. This number was 70 thousand more than January. Also, Apex Legends started to attract serious attention on Twitch.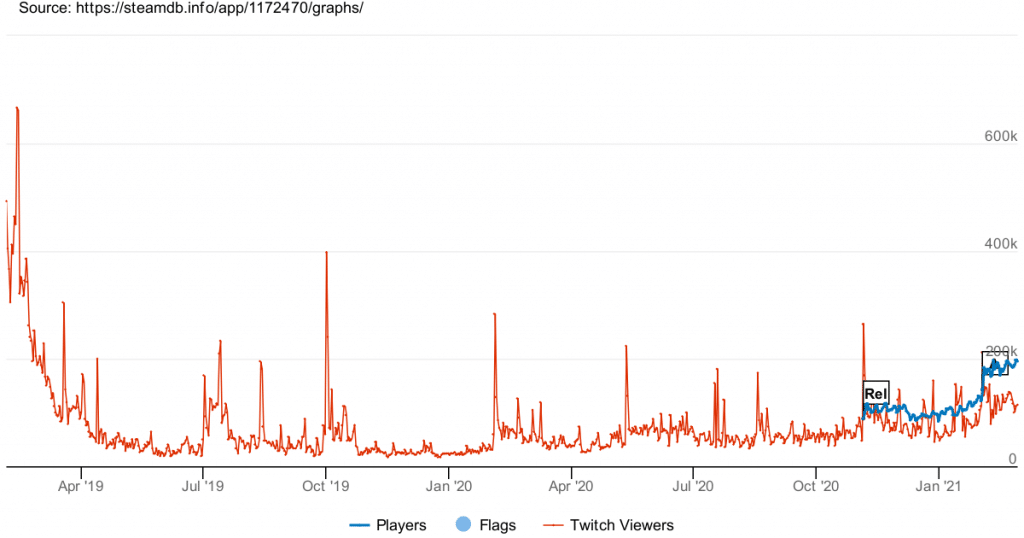 The game is right now the 5th most played game on Steam with 169,406 simultaneous players, making it more popular than GTA 5, FM 2021, and Ark: Survival Evolved.
It's also in the top ten of most-watched games on Twitch, too, which means more people are tuning in to watch Apex Legends than FIFA 21, CS:GO, and Valheim.
Survival games started getting popular with the H1Z1, which was released in 2015. PlayerUnknown's Battlegrounds, which entered our lives in 2016, enabled this category to reach unprecedented popularity. As such, the giant names of the industry started to play survival games one after another.
Apex Legends was one of them and the last update is a clear indication that the game continues to grow.