Thanks to new innovations in rewarded ads, top eCPM rates in the United States on Android surpassed $1500, at an average approximately $400 across genres, according to Tapjoy's new report. 
Meanwhile, the growth of shopping offers on the iOS Offerwall resulted in a 100% surge in iOS monetization rates since the deprecation of Cost Per Engagement (CPE) ads and the upward trend continued over 50% after Apple's controversial App Tracking Transparency framework came into effect.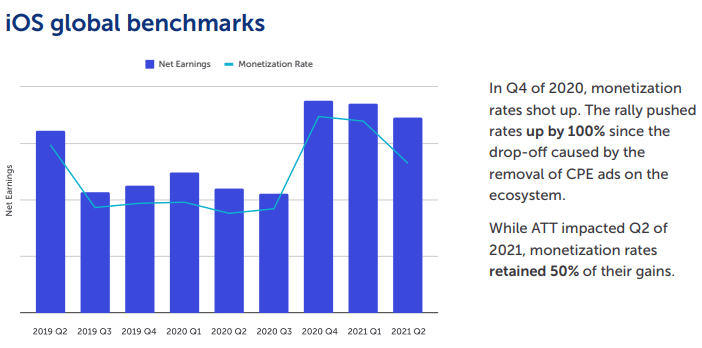 In addition, Multi-Reward Cost Per Engagement ad spend grew by 420% Y/Y, the mobile advertising & ad monetization company found.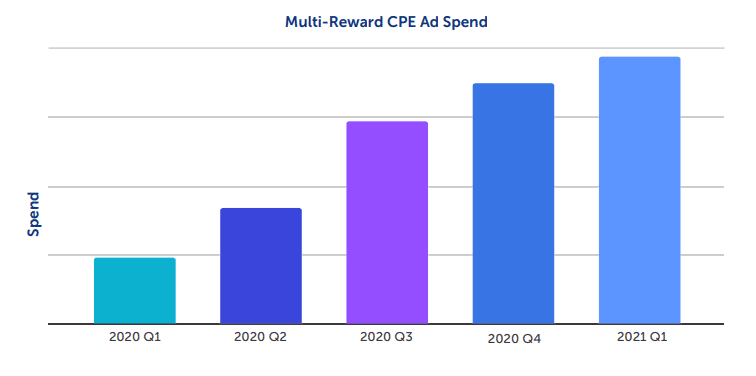 For the study, Tapjoy surveyed nearly 4,000 users in Q1 2021 and half of them said that they are playing mobile games for more than 10 hours every week. 70% of them said they love rewarded ads and 47% said rewarded ads are their favorite way to earn virtual currency. 
---
Tapjoy: 90% of parents in the US now play mobile games
---
Additionally, 79.1% of respondents said they complete rewarded ads every week and 41% complete every day. In fact, 45% of the participants said they would stop playing mobile games if they didn't include offerwalls.
And 43.3% said they purchased products/services that they'd seen in rewarded ads before.