More than 813,000 mobile apps were removed from the App Store and Google Play Store in the first half of 2021 and 89% of them targeted children aged 12 and under, according to Pixalate's new report.
The "H1 2021 Delisted Mobile Apps Report'', for which the company analyzed 5 million apps across the Play Store and App Store, shows that 59% of iOS apps and 25% of Android apps delisted had no privacy policy.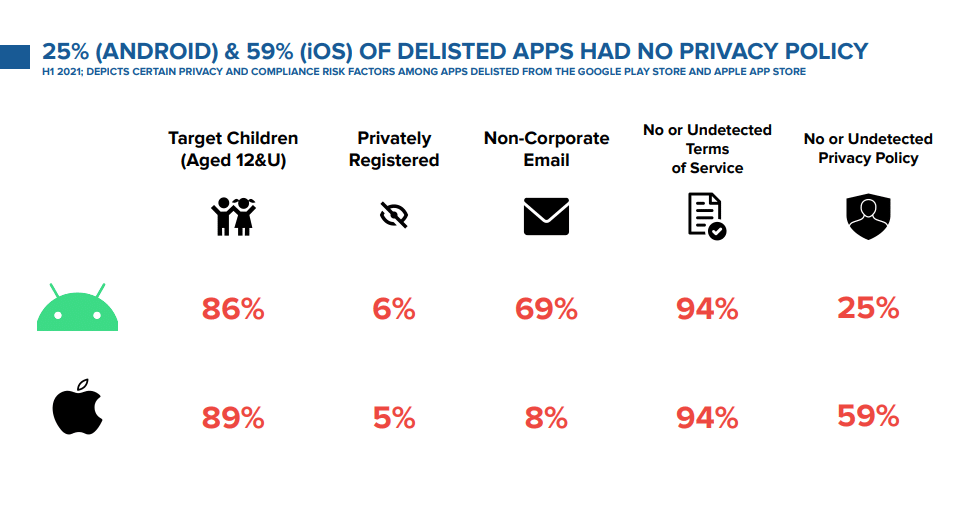 62% of Android apps and 78% of iOS apps that were removed had no address, the company found.
In addition, 66% of delisted Android apps had at least one 'dangerous permission'. 27% of them had location access and 19% had camera access.
Before being delisted, these Android apps had more than 9 billion downloads, according to the report. Here are the most popular Android apps which had more than 50 million downloads before delisting: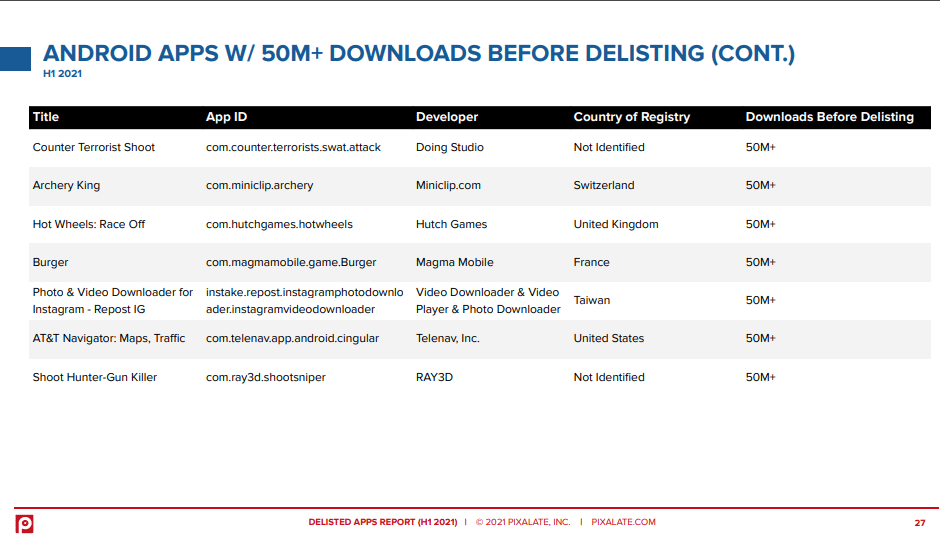 In addition, iOS apps had more than 21 million app reviews prior to delisting. Below you can find the most popular mobile apps removed from the App Store.