810 mobile games made more than $1 million and 7 of them generated over $100 million from consumer spending every month in the first half of 2021, according to App Annie's new 2021 Mobile Gaming Tear Down report. 
Players spent over $1.7 billion in mobile games across Play Store and App Store every week in H1. This is up 40% compared to the pre-pandemic period.
App Annie forecasts that mobile games will surpass $120 billion in consumer spend by the end of this year while home console games are expected to generate only $39 billion.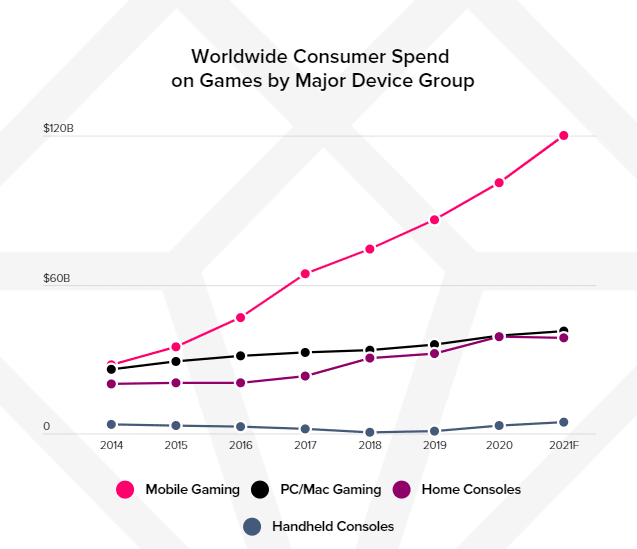 The company previously reported that 1 billion mobile games were downloaded every week in Q1 2021. The trend continued in the second quarter without slowing down even though many countries have now lifted lockdowns.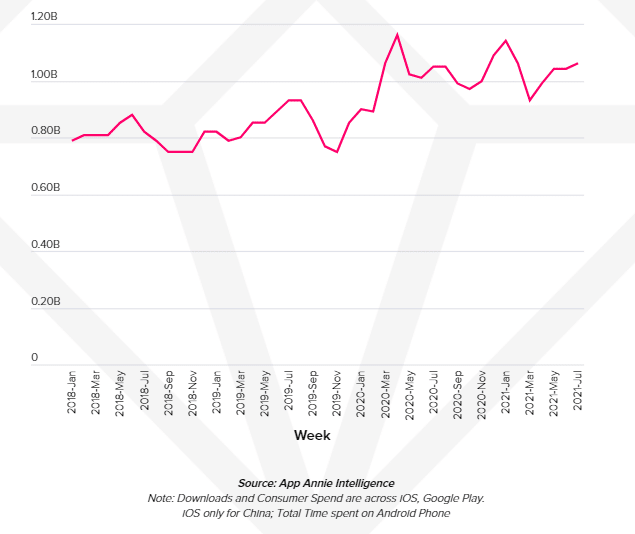 In addition, the company also found that weekly hours spent in mobile games surpassed 5 billion hours in H1 2021. That's up 35% from pre-pandemic levels.