The cyber intelligence company NSO Group, which emerged in recent months and installed spyware on users' smartphones, is facing a lawsuit again. WhatsApp filed a lawsuit against NSO Group because of their cyber attacks.

WhatsApp, one of the world's most popular messaging applications, has decided to fight against the cyber attack that has emerged in recent months and has caused users to install spyware on their smartphones. The company filed a lawsuit against the Israeli cyber intelligence company, NSO Group, which caused unauthorized access to users' messages and information.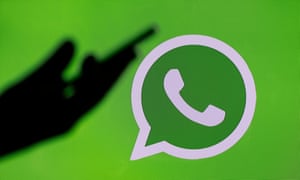 During the lawsuit in California Federal Courts, WhatsApp said that the cyber intelligence agency NSO Group was behind the attacks. Spyware produced by the NSO Group, the company says, has allowed hackers to gain unauthorized access to users' encrypted messages and to other communication tools. Amnesty International filed a lawsuit against NSO Group before, this time the company is in trouble with WhatsApp.

In fact, the Spyware tool called "Pegasus" produced by the NSO Group was to be used by governments for cyber security purposes. WhatsApp thinks that NSO Group is behind the attacks, even though it is thought that a user who purchased this software and managed to install it on users devices using WhatsApp. Whatsapp solved the problem after a short time it emerged, but about 1,400 devices were affected by the attack.

While this is not the first security gap in WhatsApp, it is not the first case the NSO Group is facing. In addition to the different security vulnerabilities that emerge in WhatsApp, the company's end-to-end encryption method is actually proven to work well, because developers do not attack WhatsApp services, but directly attack devices and try to capture messages. Although the NSO Group did not respond to these cases, it said that it was under investigation.