Twitter announced yesterday that it is launching a beta experiment for Twitter Shops, a feature that allows merchants to handpick a collection of up to 50 products to showcase to shoppers on their Twitter profile.
The beta test for Twitter Shops is currently available for "select merchants and managed partners" in the United States and will be visible to people using the Twitter iPhone app in the U.S., the company said.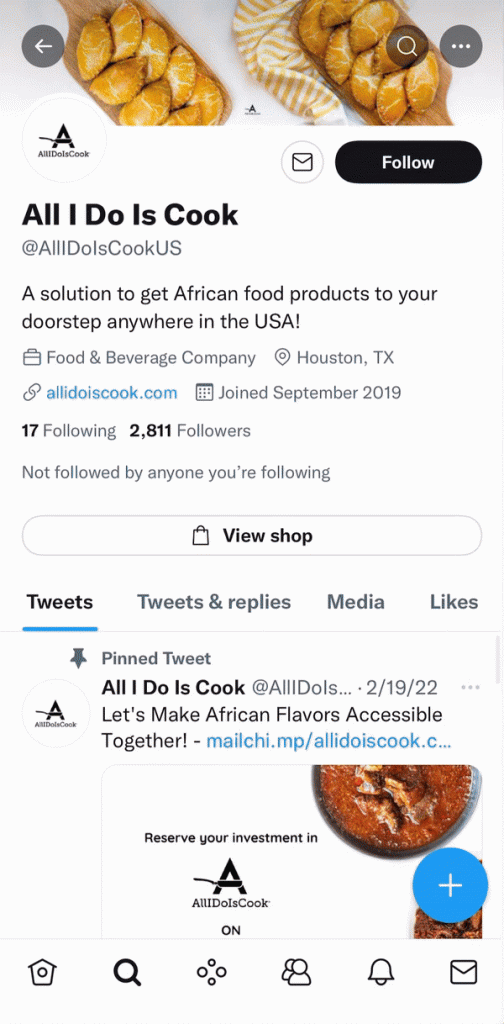 The free to use feature will allow users to view products from the profiles of their favorite brands. Users will see a "View shop" button on the profile of a merchant that has Twitter Shops enabled. When they tap the button, it will open up that merchant's shop, where users can scroll through items. In order to make a purchase, users will click on the product of their choice which will open an in-app browser where they can learn more about the product and checkout on the merchant's website.
Twitter Shops builds on the company's other recent efforts in the e-commerce space. Last July, Twitter launched a pilot of its "Store Module" in the United States," a new, dedicated area at the top of a profile where businesses can showcase their products.
In November, the company also announced Live Shopping feature which allows users to make a purchase while watching a livestreamed event.  
"​​Like all of our Twitter Shopping features – the Shop Module, Live Shopping, and our Shopping Manager – Twitter Shops is part of a larger effort to better support professionals of all kinds – from small businesses and creators to big brands – who come to Twitter to do business." the company said in a blog post.