Days after Elon Musk's Twitter officially banned all third party apps, Tweetbot-maker Tapbots has launched its new Mastodon client ''Ivory'' on the App Store.
While Tapbots has been testing the app since November, when many Twitter users flocked to Mastodon after Musk's takeover, the company has sped up the process and announced the early access launch on Wednesday since its Twitter app is no longer available.
Ex-Tweetbot users won't probably have a long adaptation period since Ivory comes with a quite similar interface. It lets you add multiple accounts, change the theme and the icon of the app, view trending posts as well local and federated timelines, check out post statistics, receive customizable notifications, and more.
It also offers many other features that the Tweetbot app didn't provide, such as the ability to create and view content warnings, polls, and posting GIFs.
The company said that it will soon roll out tools for editing profiles and posts, improved hashtags, improved notifications tab, and new features.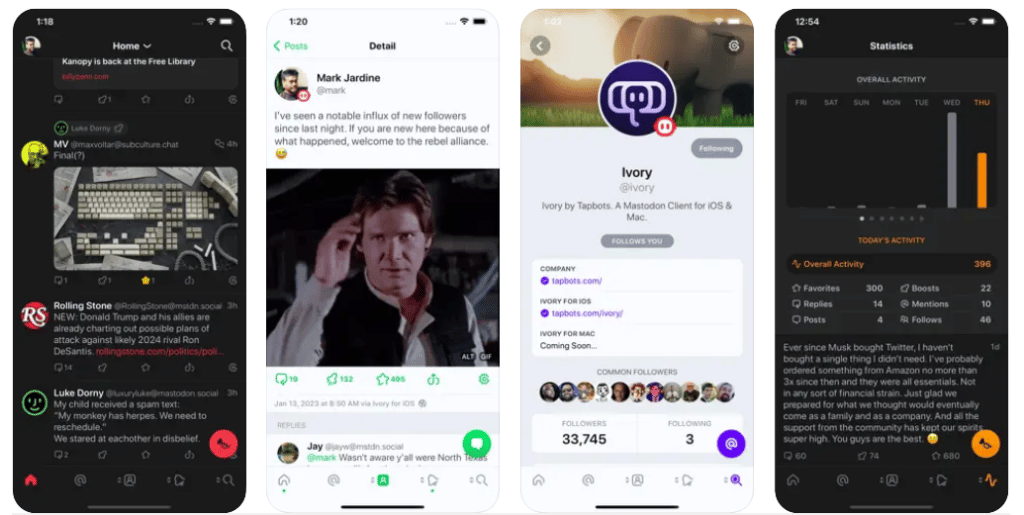 You can download Ivory on your iPhone and iPad for free, and try it for a week without paying a fee. But after that, you'll need to pay $1.99 per month or $14.99 per year in order to access all of its features.