Snapchat announced on Tuesday that it has partnered with Jakks Pacific-owned costume company Disguise Inc for its new AR lenses that now allow users to try-on and buy Halloween costumes from popular shows and movies directly within the app.
Using Snapchat's new AR lenses, you can purchase costumes of characters from Stranger Things, Squid Games, Disney, Transformers, Minecraft, The Office, Power Rangers, Harry Potter, Cobra Kai, Chucky, Ghostbusters and many other trending titles.
In order to check out the lenses, you can head to Disguise Costumes' Snap account or specifically search the name of the show you want to buy the costume of by making a simple search like ''Stranger Things'' using the app's Lens Explorer. You'll need to take full-body photos to try-on the costumes and then Snap will let you see how it'd look on you. If you want to buy the costume, you can do it directly within the app.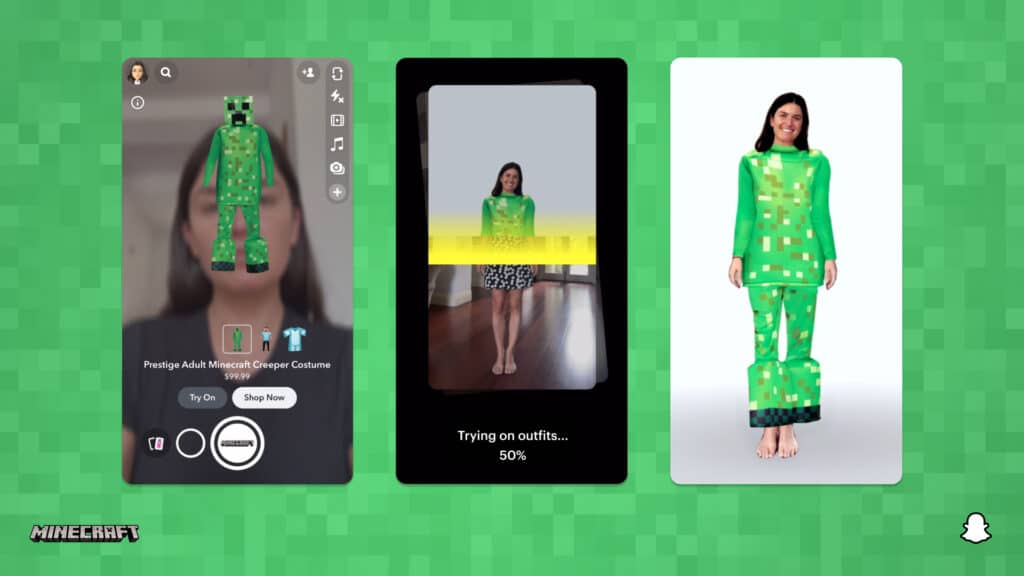 In a press release, Disguise said that 92% of Snapchat users are interested in using AR for shopping purposes and over 250 million users have interacted with the platform's AR shopping lenses over 5 billion times since the beginning of this year. Earlier last month, Snap's Chief Executive Officer Evan Spiegel said that the company could transform its AR offerings into an ''AR enterprise business'' in the future.
Regarding the new partnership, Ben Schwein, Snap's SVP of Content and Partnerships, said: "These Halloween AR try-on experiences represent what makes shopping on Snapchat so seamless and fun. We're thrilled to partner with Disguise to bring these Lenses to our community, as well as make choosing a Halloween costume that works for you, without ever having to step foot in a store, easier than ever on Snapchat."
JAKKS Pacific CEO Stephen Berman commented: "Imagining what a costume will look like on you is a big part of Halloween shopping. Snapchat's new AR try-on capabilities take the wonder out of your costume shopping experience. Disguise is excited to partner with Snapchat this year to bring these Lenses to life. We have enlisted some of our top licensors to help us create an enjoyable try-on experience for customers and fans. All Lenses will also have a direct line to purchase if you like what you see!"