Robinhood Markets Inc yesterday announced its new IPO Access service which will enable retail investors to buy company shares in initial public offerings.
The financial services company, which filed confidentially for an initial public offering in March and is getting ready to go public in the next weeks, said it's new product will 'democratize IPOs'.
''Most IPO shares typically go to institutions or wealthier investors.'' said the company in a blog post. ''With IPO Access, everyday investors at Robinhood will have the chance to get in at the IPO price.''
---
Read: Robinhood Revenue and Usage Statistics
---
The new IPO Access service will allow Robinhood users to explore upcoming initial public offerings and also company information including their important milestones, business models, management teams and risk factors.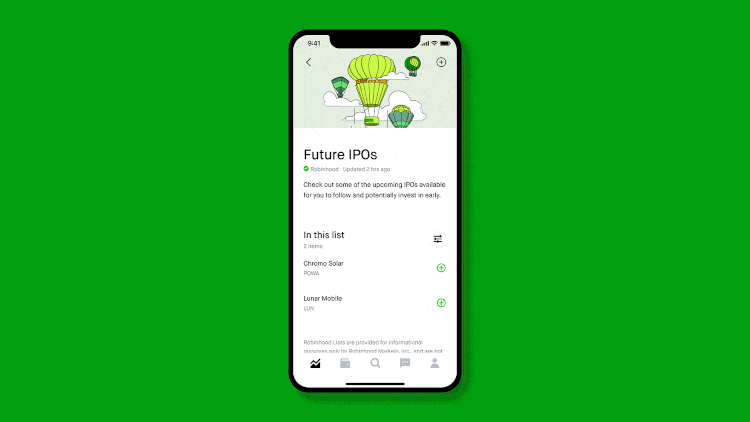 Then they'll be able to request to buy stocks at their IPO price range. After the final price is set, they will be able to review, edit or cancel their requests until the shares are allocated to Robinhood users, said the company.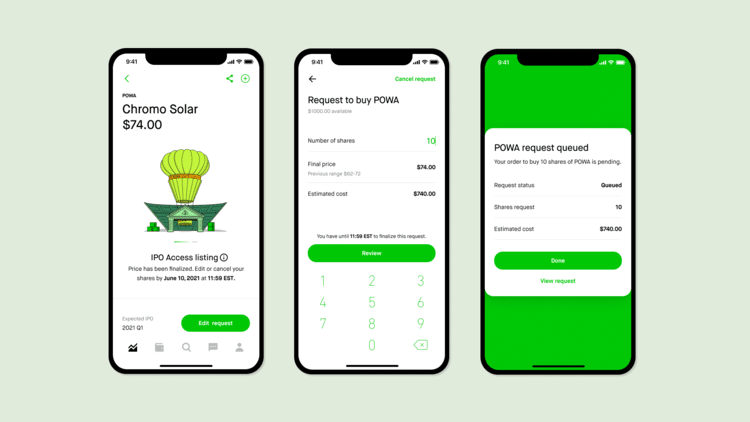 The new IPO Access service will be rolled out to all Robinhood users soon in the next few weeks.