Tech giant Google has made a significant change in the way that app developers can market their subscriptions on the Play Store. The company is testing a new feature that will allow Android users to purchase and try an app's subscription without having to download and install it.
---
Some select developers are currently testing a new feature that allows mobile customers to purchase their subscriptions outside of their apps, according to TechCrunch.
The new feature is currently being made available through the Android Billing Library v3. The library will also make it easier for users to pause and cancel their subscriptions.
In a blog post shared on the Android Developers Blog, Google says ''Billing Library Version 3 unlocks the ability for users to discover and purchase items outside of your app, such as across the Play store.''. But the company haven't shared much information about the new feature yet.
Now, let's take a look at an example.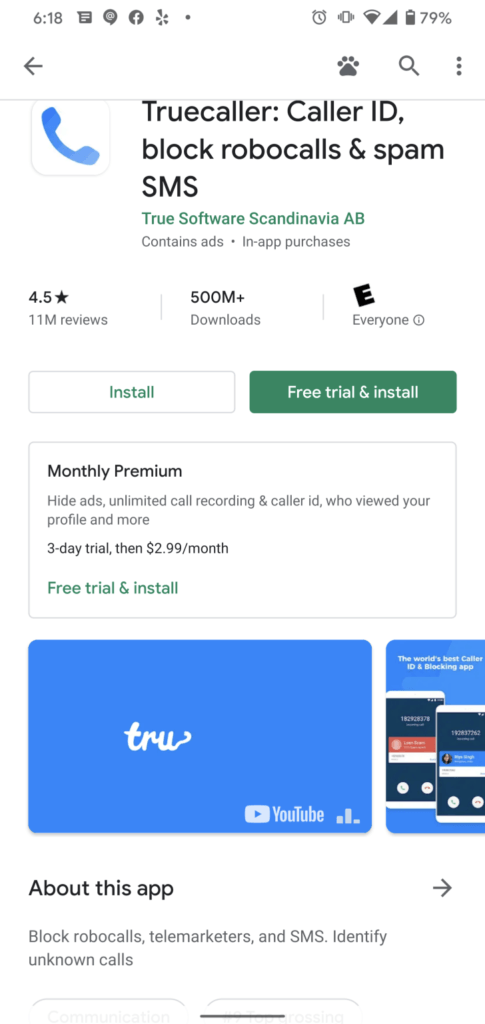 As you can see above, there is an information box above Truecaller's app screenshots showing the details of its monthly premium subscription. And there is also a new ''Free Trial & Install'' button next to the standard ''Install'' button.
Leave a comment below and don't forget to check out our other mobile news.