Pilates, dating back to the 1920s, is a well-established sports tour. This type of sport, which we prefer to gain flexibility, reduce stress, strengthen and increase our muscle ratio, has many benefits for our body. With the recent development of technology, it is now possible to do pilates at home by watching videos on the computer, phone, or tablet instead of going for pilates in gyms. But which pilates training videos are right for you? At this point, we have listed the best pilates apps for you to find the best option without wasting time.
---
Also Read: The Best Home Workout Apps
---
The Pilates Class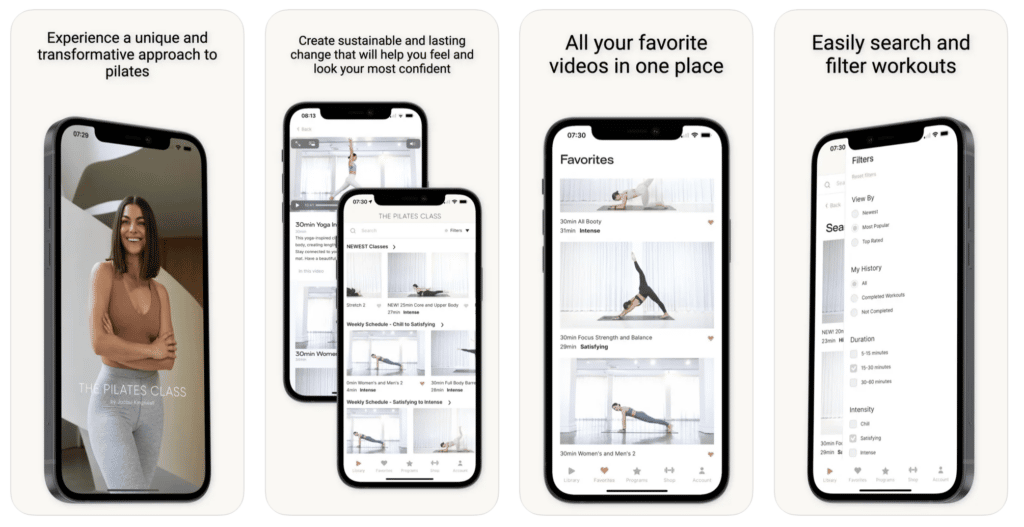 Price: $139 per year (varies by region) / Free 7-day trial
The Pilates Class is one of the remarkable pilates apps with its easy workout search and video filtering feature. The app offers the opportunity to collect favorite videos in one place and gives people of all levels the chance to exercise according to their level. New content is added to this app regularly, and updates are made frequently.
In addition, this app has a website. Here is the website
Pilates Anytime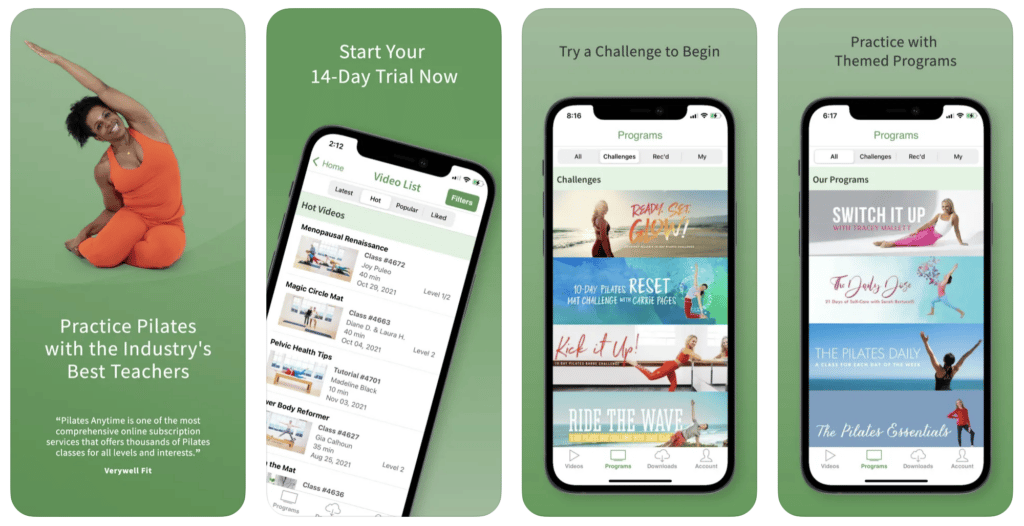 Price: $17.99 per month (price varies by currency) / Free 14-day trial
One of the best pilates apps, Pilates Anytime has over 3700 fun, efficient, and high-quality videos for all levels. New videos are added every week, and these videos are ready for download. Plus, over 200 industry-leading teachers guide you through the process. With this app, which has a library, you can attain everything about pilates history and pilates.
Also, this app has a website. Here is the website
---
Also Read: The 5 Best Yoga Apps for iPhone and Android
---
Pilates Exercises – All Levels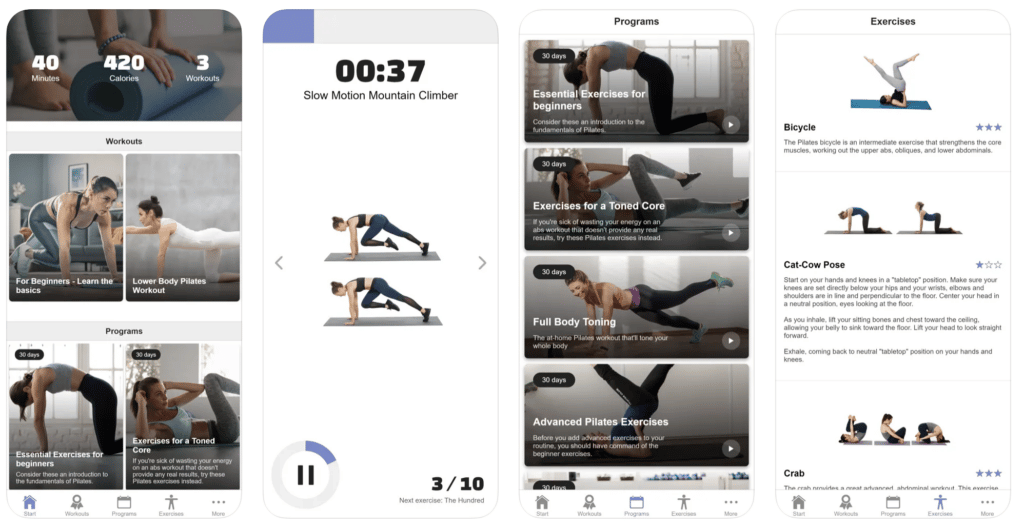 Price: Free
Pilates Workouts – All Levels app is among the best pilates apps. There are workouts suitable for all levels in the app, and there are also regional exercise videos to slim the area you want. Pilates lovers can choose the difficulty level and the duration of the exercise. In addition to the time information for each of the workouts, there is also information about how many calories you will burn. All moves have names, photos, and detailed descriptions.
Pilatesology – Pilates Online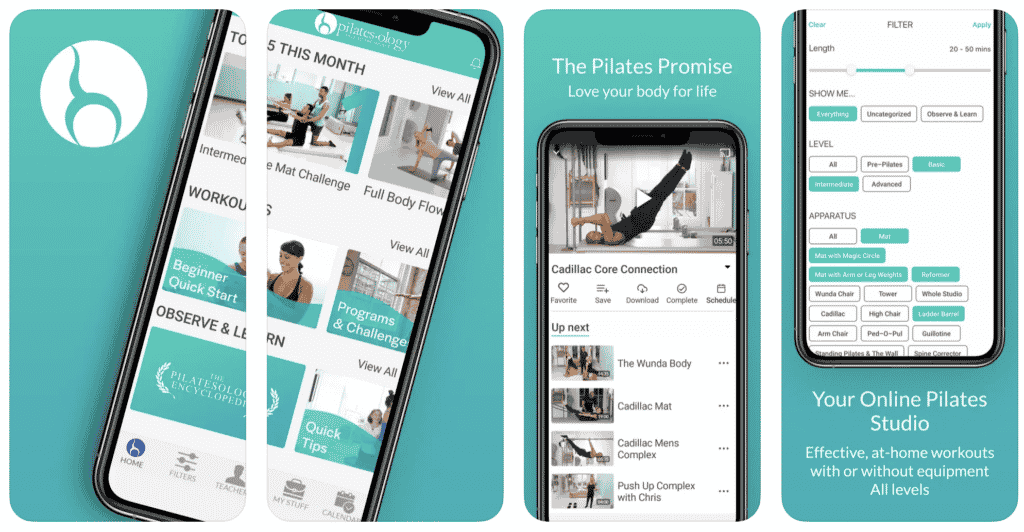 Price: $19.99 per month / $178.99 per year / Free 14-day trial
Pilatesology is an app that offers exercises with time-tested, proven methods. In the app, you will have the chance to get pilates tips from the best instructors in the world, while at the same time you will have the chance to strengthen, develop and stretch yourself. There are more than 1500 videos in this app, and pilates lovers have the opportunity to download these videos and add them to their favorites.
Moreover, this app has a website. Here is the website
5 Minutes Pilates Workouts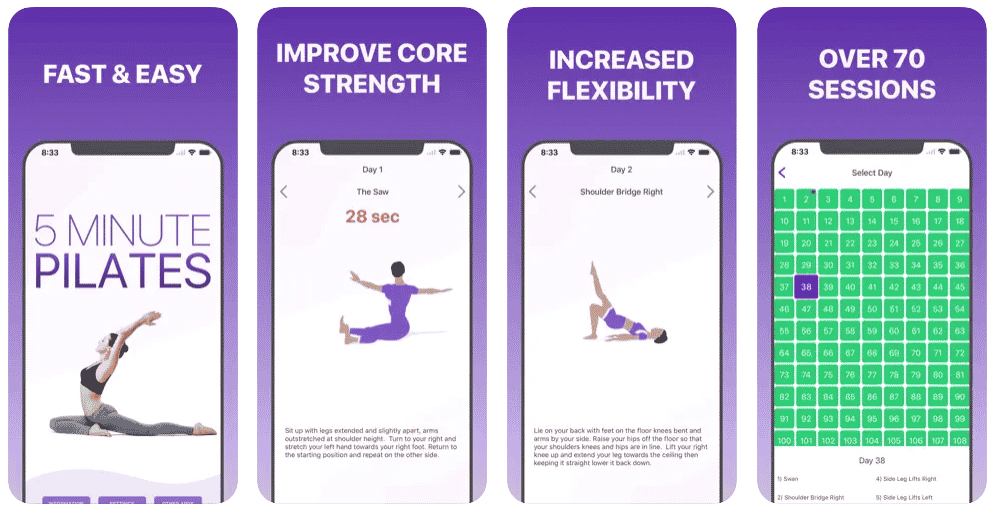 Price: Free
As the name suggests, there are 5-minute Pilates exercises in the app. People of all ages can do these exercises, which are suitable for all levels, easily and quickly. There is a counter in the app, and it is possible to understand the movements easily with detailed written explanations and 3D animations. There are also more than 70 sessions in the app, pilates lovers can choose the option they want and start from almost anywhere.