The increasing number of mobile apps has made it much difficult for users to find the ones that they need. We've come up with a solution to this problem and started introducing the best iOS apps and Android apps to you, covering their main features as well as their app rankings, app ratings & reviews, system requirements and etc. And today's best iOS app is a weather app: My Earthquake Alerts & Feed – US & Worldwide Earthquakes Map.
In the United States, this trending iOS app is now the third one in the Weather category. But there is more than that. Keep reading to learn more about My Earthquake Alerts & Feed.
What is My Earthquake Alerts & Feed?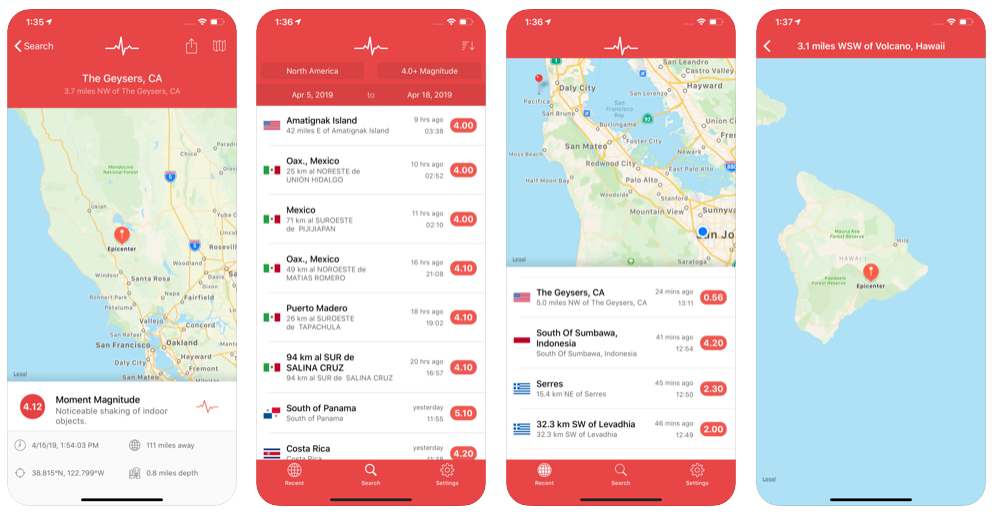 With a very beautiful and powerful design, My Earthquake Alerts simply informs its users about the latest earthquakes happening in the USA and the world. It also delivers the information that users need such as the location, the depth and the distance of the earthquakes, with push notifications. As well as the latest earthquakes, you can even search the earthquakes dating back to 70s! 
App Rankings of My Earthquake Alerts App
Below, you can see the app rankings of this weather app in the United States, according to AppAnnie.

Right now, the iOS app is ranking #3 in the US – Weather category while it is the 222nd one in the Overall category.
So, how functional is this app in users' eyes?
App Ratings & Reviews Of My Earthquake Alerts App
By the moment, the iOS app currently has more than 22.6K ratings on the App Store.

The average app rating is 4.7 and most of the users have given 5 stars. Nice job! 
System Requirements of This Weather App
The version 2.2.3 requires iOS 9.3 or up. Make sure you have 64.9 MB free space on your Apple device.

How To Download The 1SE App 
To download and use this trending weather app for free, click here. 
Do you need more information about the iOS app? 
Developers Website: www.jrustonapps.com/apps/my-earthquake-alerts
Have you used My Earthquake Alerts before? What are your thoughts? Let us know! Visit mobilemarketingreads.com for more!