Contrary to what is thought, it is quite difficult to produce beautiful songs with the guitar and to play the existing ones correctly. Technique aside, the result may not always be good if the person playing the instrument is not good at singing. But if they have at least some experience playing the guitar and have a good ear, they will have started tuning themselves.
In some cases, alternative apps may be needed, especially for tuning. Even experts can do this, as well as people who have just started playing instruments. The aim is for each string to sound at the right note and to catch the harmony between the notes.
The Best Guitar Tuner Apps for iPhone
In this article, we have brought together the best guitar tuner apps for iPhone, that you can use to produce and play the best songs.
GuitarTuna
Guitar Tuna, a worldwide app, has been downloaded more than 100 million times and has a very large user base. The app, which has a very sensitive frequency setting for your stringed instruments, offers the solution that many people like. It includes more than 100 tunings for 15 instruments plus chords and lyrics. You can start using the app by downloading it right away.
Fender Guitar Tuner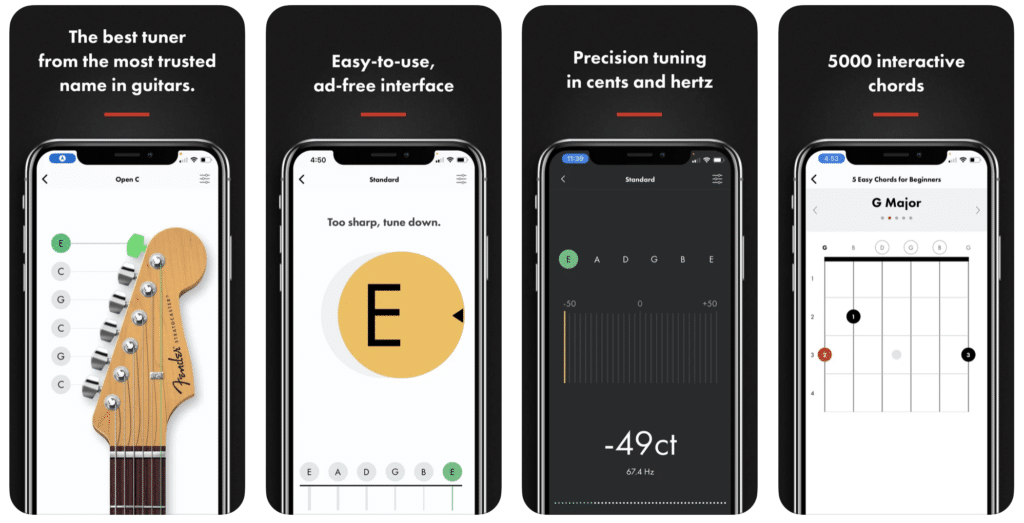 Fender Guitar Tuner, one of the best guitar tuner apps for iPhone, offers different tuning modes including auto-tune, manual tune, and chromatic tune. The app includes 26 tunes including Open G, Drop D, Open D, and Drop C. In the free app, you can also create your own custom tuning and save it for easy access.
Fender Guitar Tuner on the App Store
---
Also Read: The Best DJ Apps for iPhone and Android
---
Simply Tune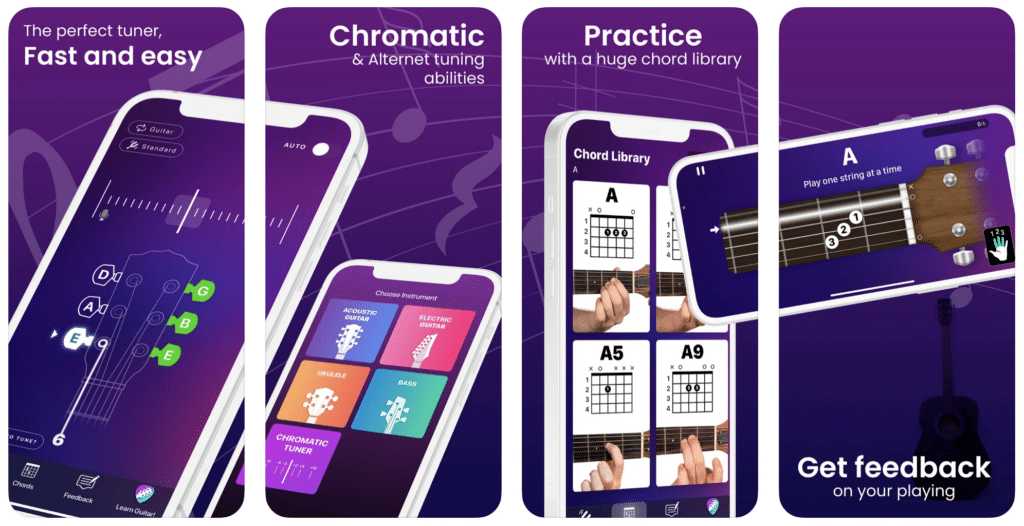 The popular app offers auto-tune and manual tune modes, as well as tuning instructions from expert musicians. Simply Tune, an ideal app for beginners, also includes a library that allows you to learn and practice the chords of your favorite songs on the go.
n-Track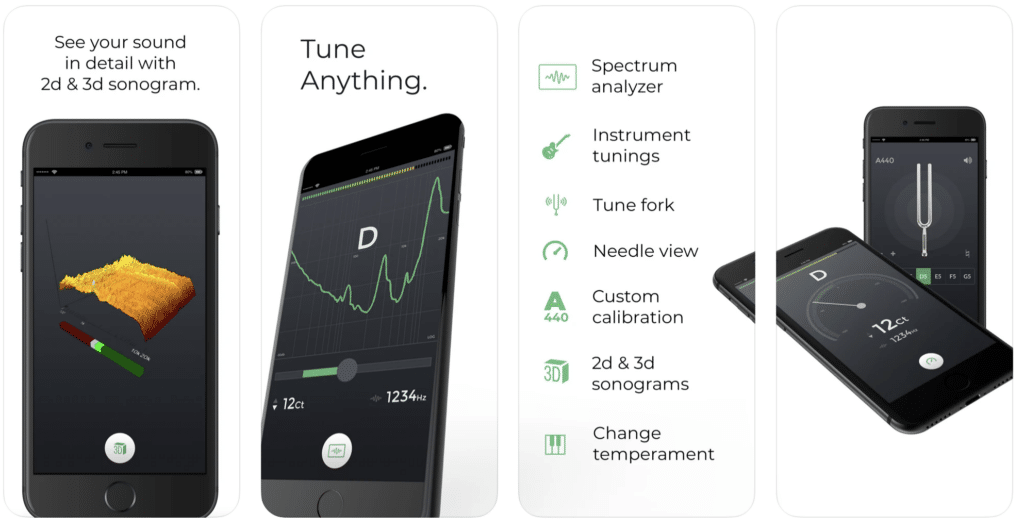 Since the app has a very large user base, it attracts the attention of many people. At the same time, it is very practical and easy to use for both guitar and other instruments. All you have to do is choose the instrument. If you buy the premium version of the successful app, which offers features such as Spectrum analyzer, Tune Fork and Needle, features such as Sonogram and 3d view are also unlocked.
n-Track Tuner on the App Store
---
Also Read: The Best Music Recognition Apps for iPhone and Android
---
Cifra Club Tuner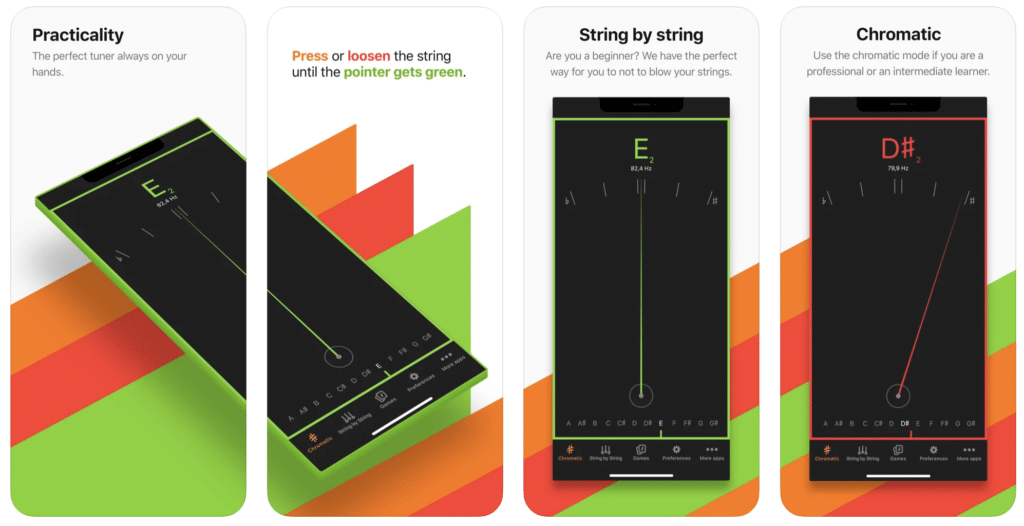 This app, which you can prefer for fast tuning and metronome, will make your work much easier. This app, which attracts attention with its Pro version, will also add a big plus to you. This beautiful app, which has been downloaded by more than 10 million people, offers a beautiful and easy to use app for everyone.
Cifra Club Tuner on the App Store