Do you know that you can access marvelous content from alternative stores to app stores like Google Play? We have reviewed many alternative app stores for you that push the limits, remove restrictions, and access many open source content. While many app stores offer completely free apps, some of them offer apps with advanced features, so they are frequently preferred by users who want to explore. In order for you not to think about your security while discovering brand-new content, app stores use a very robust security system, and app stores check the apps with their teams before they are released. Without further ado, here are the best app stores for Android!
Aptoide

Aptoide is an alternative app store with a different style and system compared to traditional third-party stores. Aptoide is based in Portugal and has been on the market since 2009. Users can search the entire library on their website or in the Aptoide app with the Aptoide search bar. Users can find popular apps like Twitter, TikTok, and Netflix with Aptoide. The store is home to over 800,000 users and users can access a lot of content without a registered account.
Amazon App Store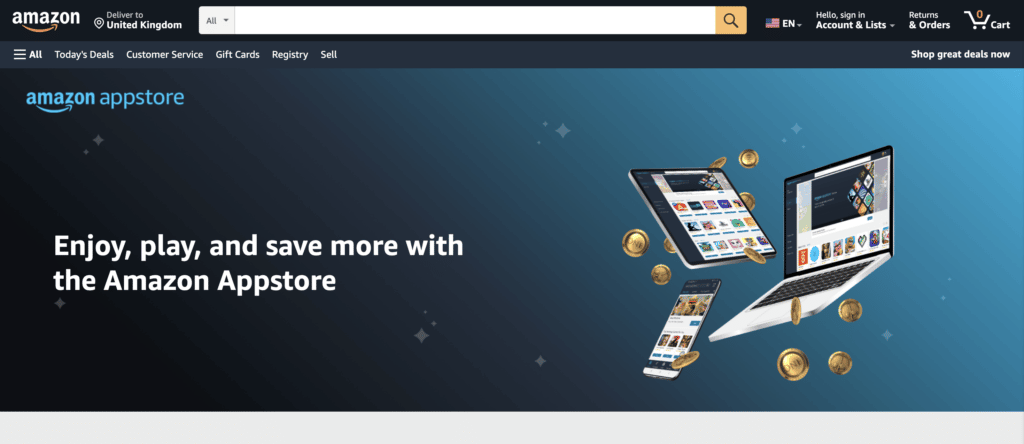 Amazon App Store is a popular and loved app store and one of the best app stores for Android. The Amazon App Store has been around since 2011 and offers more than 460,000 popular apps available, such as Minecraft, Instagram, YouTube, Roblox, Spotify, and Facebook. Users can download apps and games and make in-app purchases with the virtual currency Amazon Coins.
Moreover, Amazon App Store can submit HTML5 web apps to the app store as well as APK apps. Each new app is reviewed by the Amazon team before release and published based on compliance and security.
Click here visit to Amazon App Store 
---
Also Read: The 7 Best Google Apps for Android
---
F-Droid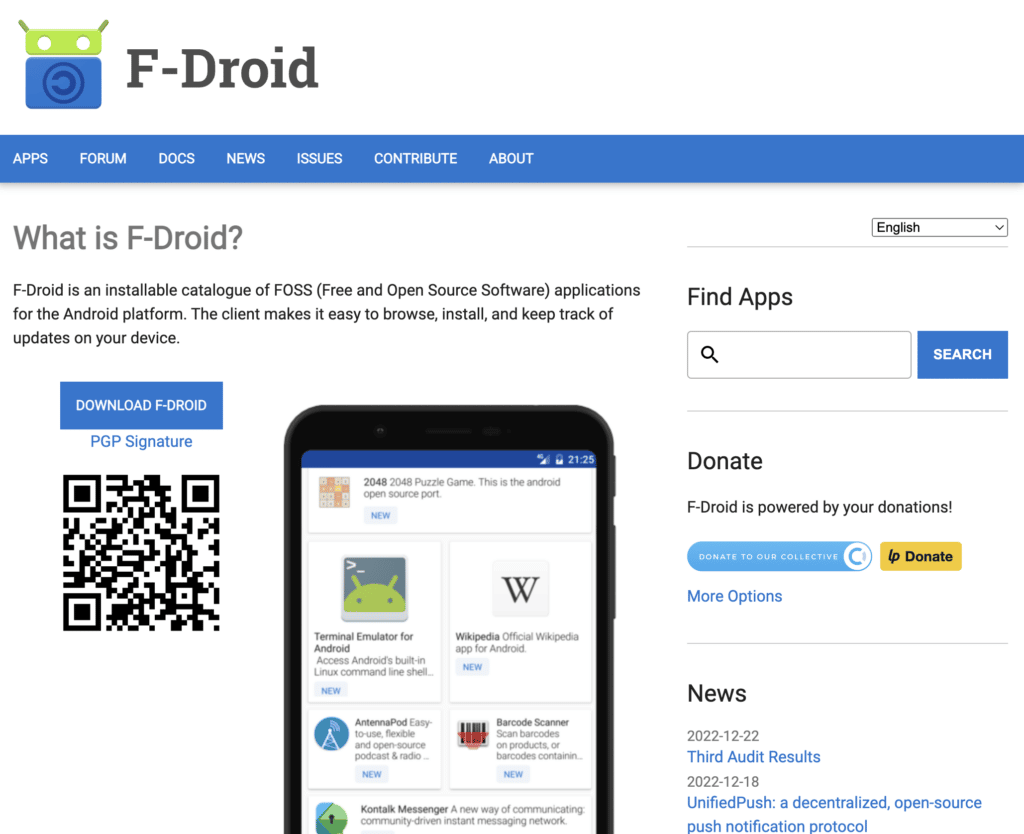 F-Droid is an open-source store where every app is free and is among the best app stores for Android. F-Droid is a community-managed store and has been around since 2010. F-Droid offers 17 categories with broad themes such as games, navigation, apps, and graphics. Users can find interesting content and access more features on F-Droid.
Uptodown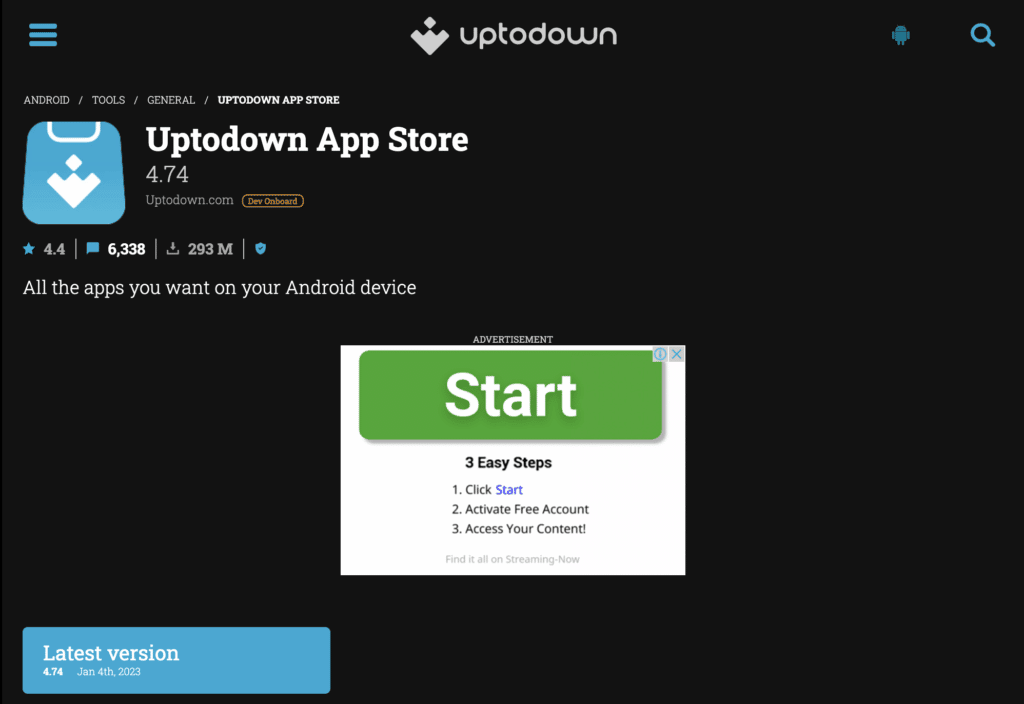 Uptodown is a great app store alternative for Android that offers quality, different, interesting APK files. Uptodown has been around since 2003 and deserves to be among the top app stores for Android. Founded in Spain, Uptodown initially only served as a download portal for desktop programs but is now more widely available. The app store provides secure service without restricting the apps and checks the security of the apps to be installed with Virustotal. Uptodown offers apps in many areas such as health apps, investment apps, e-commerce apps, and education apps. With Uptodown, users can download any app they want without signing up, and the apps are free but in-app purchases are available.
---
Also Read: The 10 Best Find My Phone Apps for Android
---
SlideMe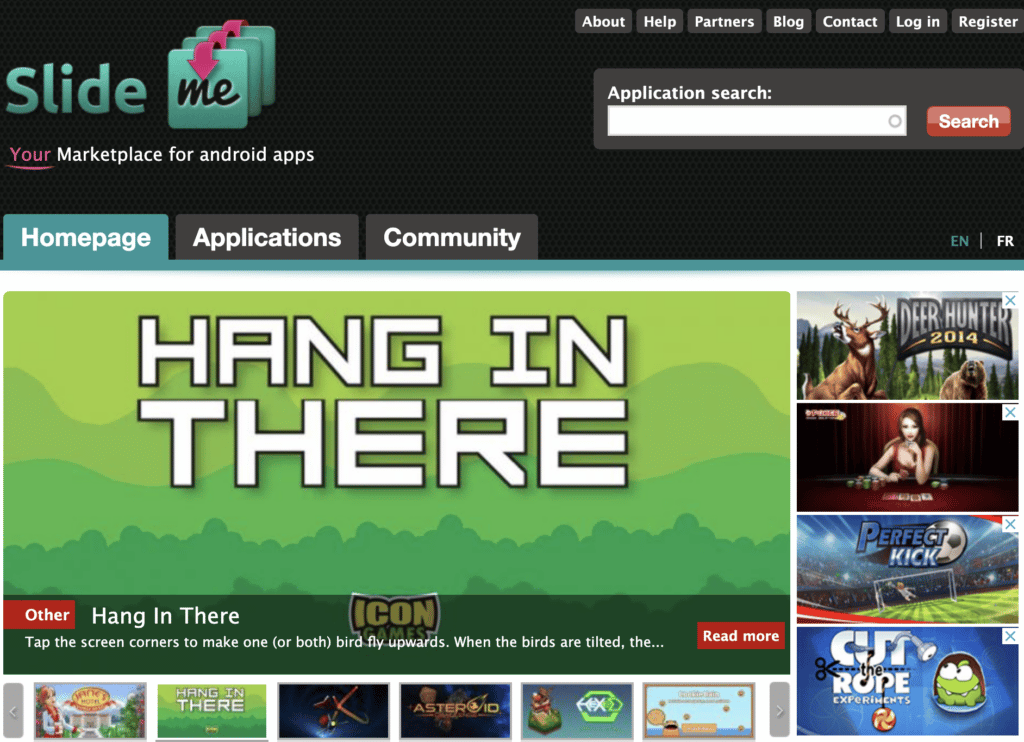 SlideMe is an excellent alternative app store that offers a variety of paid and free apps. SlideMe has been around since 2008. Users must pay for their purchases on SlideMe using PayPal or Amazon account. SlideMe uses SlideLock for security and has a dedicated team to approve apps so that malicious apps are not included in SlideMe. SlideMe does not allow apps with illegal themes and offers content appropriate for children.
HappyMod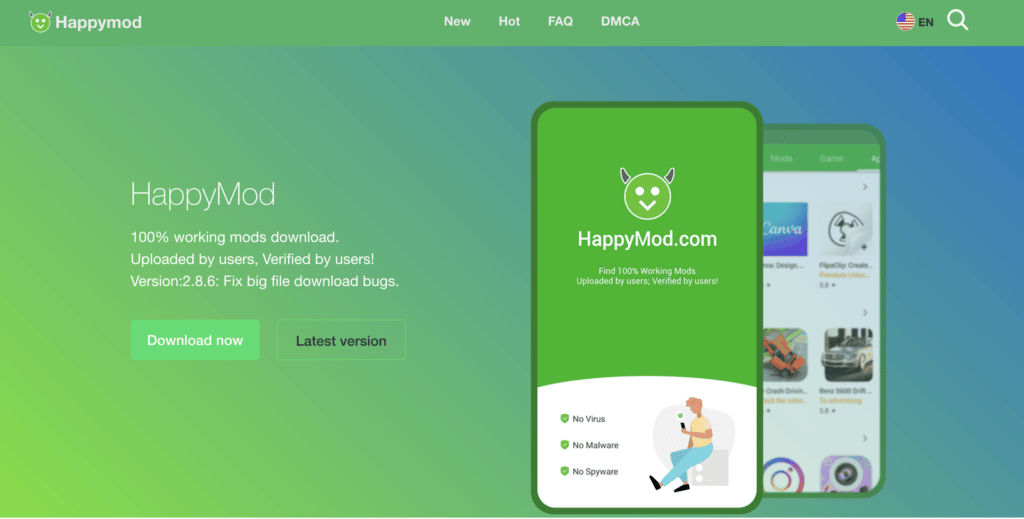 HappyMod is an extraordinary alternative app store and is among the best app stores for Android. HappyMod offers modified apps rather than original apps and attracts a lot of attention with this feature. Users get access to more than 200,000 unique apps to choose from in HappyMod. HappyMod offers enhanced or unrestricted downloadable apps to increase functionality. HappyMod manages to impress users with many features such as disabling ads in the game, having countless currencies, and many more. Applications are reviewed by the HappyMod team before it is published, and their safety is ensured.
---
Also Read: The 9 Best Cleaner Apps for Android
---
QooApp

QooApp is an Asian app store that features anime, games, and fantasy comics. Users should specifically search for English apps from the library in QooApp because the app store mostly includes apps for Chinese, Korean, and Japanese languages. QooApp offers manga and anime-style interfaces with store themes compatible with the app. Users can easily access and download content without creating an account on QooApp.