Per a new report from SplitMetrics, average cost per acquisition (CPA) in Apple Search Ads amounted to $3.76 in Q4 2021, up from $2.58 in the third quarter of 2021. 
CPA in Apple Search Ads is the indicator to measure how much on average you pay for the conversion – namely, for a tap on the "Get" button. Average CPA is calculated by dividing the total spend by the number of installs from an ad in Apple Search Ads within a specific time frame.
Finance and Gaming were the categories with the highest CPA rates, at $21.22 and $4.14, respectively, followed by Education, Lifestyle, and Business.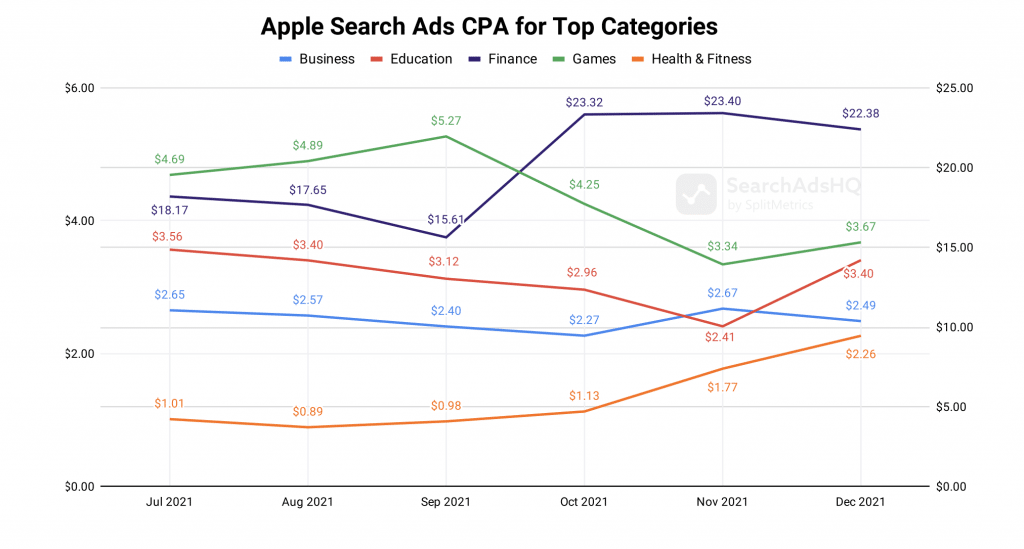 The report also found that average cost per tap (CPT) in Apple Search Ads also increased in Q4 2021. In the last quarter, average CPT in Apple Search Ads was $2.27. Again, as in CPA, in Q3 and Q4 of 2021 Finance took the lead with the CPT of $11.73.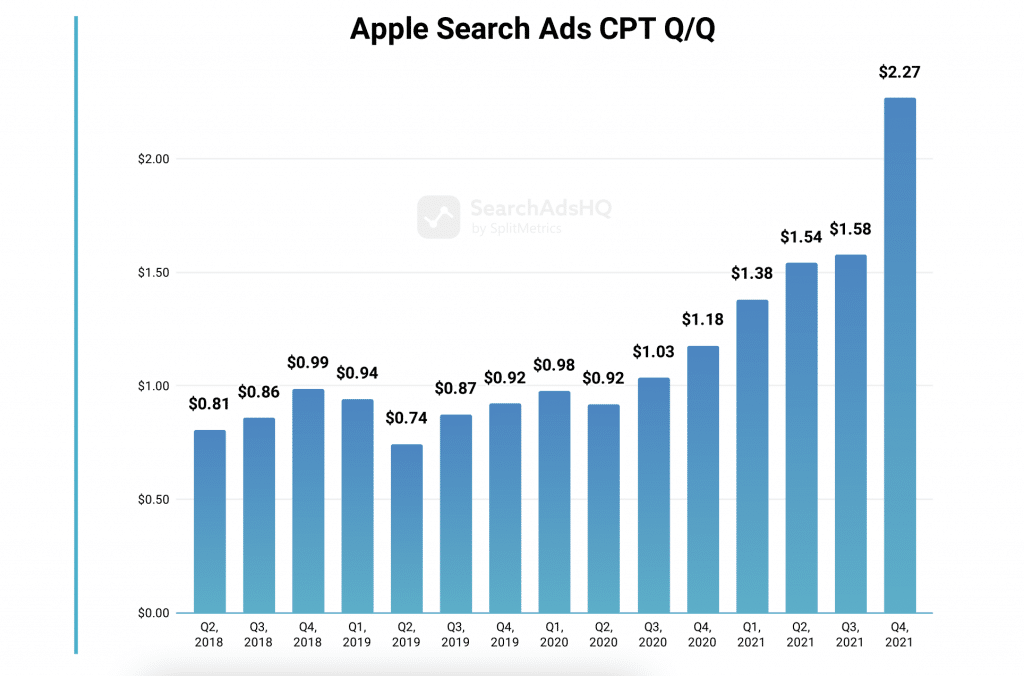 Games, one of the most competitive niches, again occupied the second position in terms of the highest CPTs. What's interesting, other 13 categories had this indicator lower than the average value ($2.22). So we can confidently say that Finance strongly influenced the average CPT value across all categories.