Since April 26th when Apple's controversial App Tracking Transparency framework came into effect restricting developers from tracking user data without user permission, worldwide daily opt-in rate reached 12% while US daily opt-in rate hit only 4%.
That's according to mobile apps analytics platform Flurry who said it will be updating the data every weekday.
In addition, the company also reported that global daily share of iOS 14.5 users with restricted app tracking has reached 5%, while it currently stands at 3% for the users in the United States.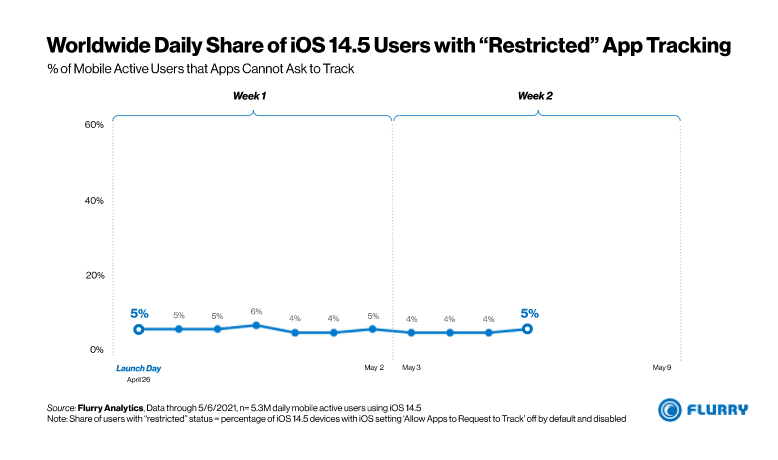 Meanwhile, according to AppsFlyer, only 13% of iOS developers have implemented the framework and only 8% of users have upgraded to iOS 14.5 so far, suggesting that most of the apps are not in a rush and ''waiting to better understand market reaction, trends, and best practices before making the change.''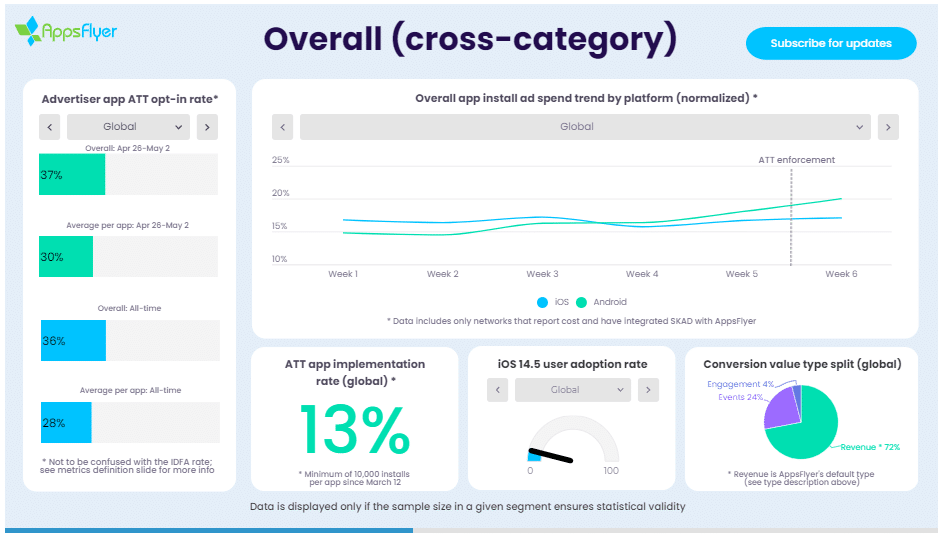 AppsFlyer previously reported before the framework came into effect that ATT opt-in rates could be as high as 50% for certain categories.
According to the company's updated data, while social media apps currently have an average 22% opt-in rate, it is 56% for photography apps.
What do you think?