According to recent data by Apptopia (via Forbes), the top three app permissions that iOS apps request globally are photos, camera and foreground location, your location accessed when you're using the app.
However, 40% of top 1,500 iOS apps in the United States and %51 in China request users to give background location permission.
While another 25% of top apps ask for contacts and Bluetooth permissions which can be used to track user location, not more than 1% request HomeKit integration to enable Siri to control lights.
---
Also Read: Apple launches App Privacy Labels to help users better understand the data types apps collect
---
As reported by Forbes, the majority of apps globally request access to your photos which usually include EXIF metadata which can also be used for determining your location.
According to the data, 66% of apps in the United States ask for foreground location, 40% ask for microphone permission, and another 25% ask for Bluetooth privileges which, again, can be used to access your location.
---
Also Read: Apple to roll out App Tracking Transparency feature in early spring, which will require devs to get user permission to track user data
---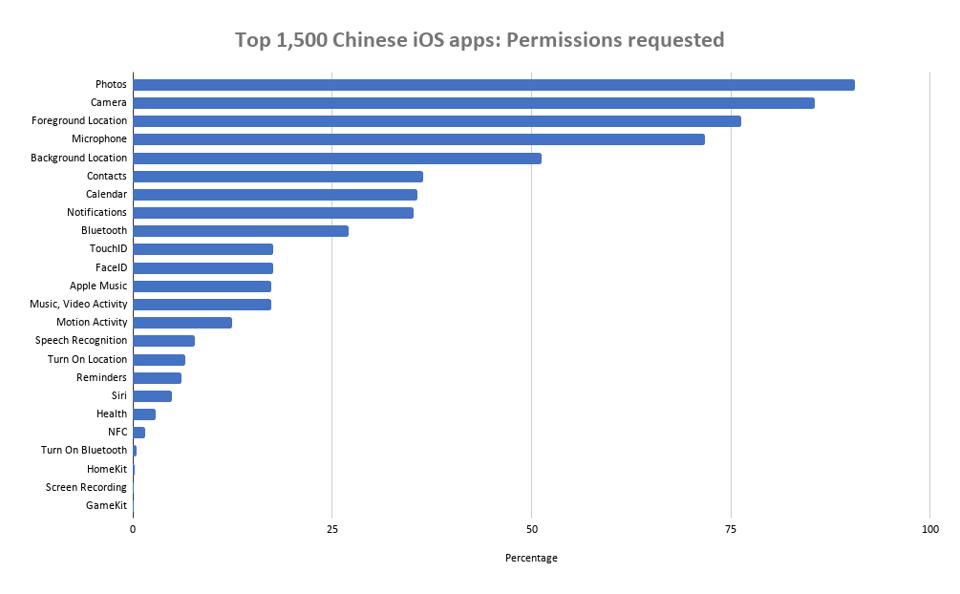 While the top three permissions that iOS apps in China ask for are the same as in the United States, 91% of apps in the country request photo access (vs. 78% in the US), 85% request camera access (vs. 68% in the US) and 76% request location access (vs. 66% in the US).
---
[REPORT] Which apps share how much of your personal data?
---
Permissions requested by Top 1,500 Indian iOS apps: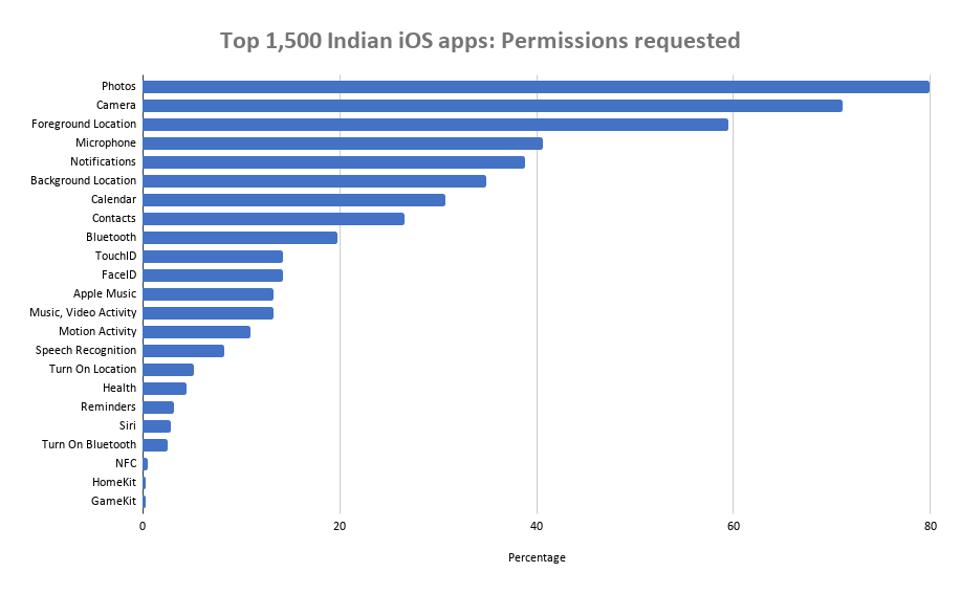 Permissions requested by Top 1,500 UK iOS apps: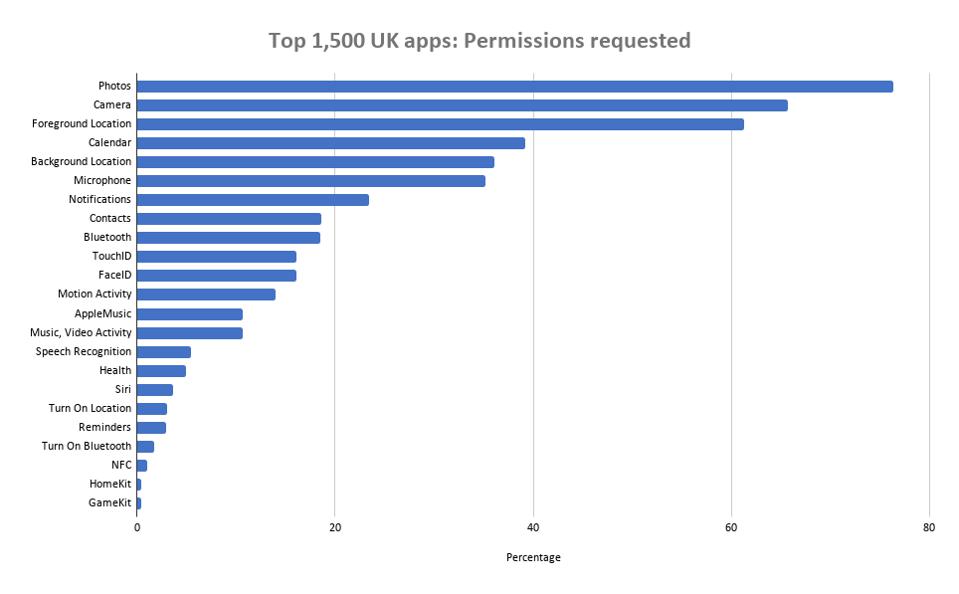 And permissions requested by Top 1,500 German iOS apps: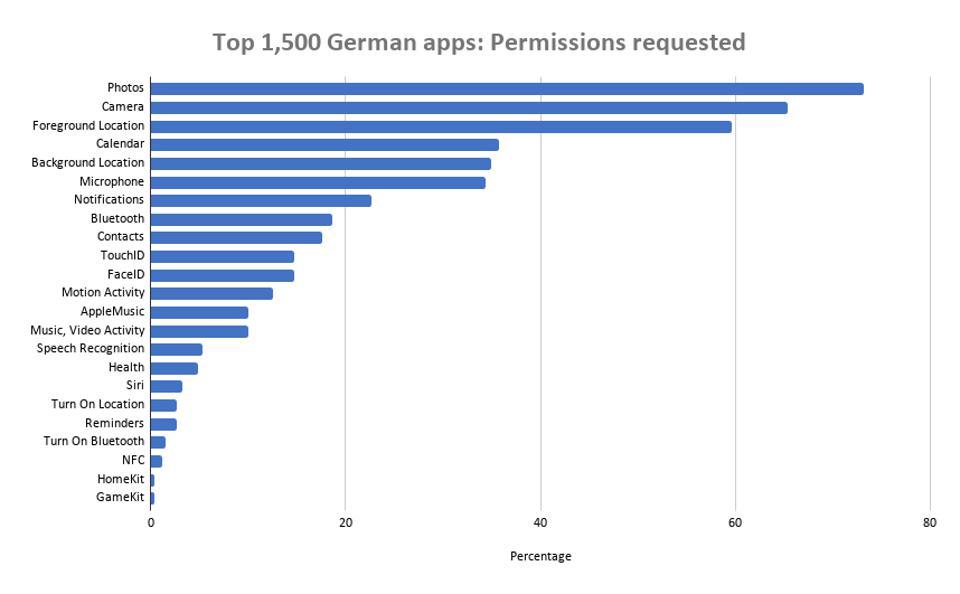 Don't forget to check out our other mobile marketing news.