Finnish non-profit organization We in Games has shared a new analysis on how individuals who belong to sexual minorities experience the working life in Finland.
The analysis is based on an online survey that was carried out this spring by We In Games and Better Games Together, and saw participation from 130 respondents.
When asked if they are a part of the LGBTQIA+ community, 38% of respondents said that they belong to the community, which is remarkably higher than 24% in the United Kingdom, according to UKIE.
Meanwhile, 13% said they are not sure if they are a part of the LGBTQIA+ community, 48% said ''No'', and the remaining 1% said they prefer not to share.
''The complex, and sometimes complicated, relationship with the word "LGBTQIA+ community" could be seen within the answers more than once,'' the organization said. ''It should be noted that while discussing "the LGBTQIA+ community", people might mean very different groups and aspects of belonging. There is no such community that would consist of a homogenous group of people, and within the so-called LGBTQIA+ community, there are different subcultures.''
The survey also asked them if they believe that staying closeted about being a part of the LGBTQIA+ community is necessary in the Finnish game industry. Of all the respondents who answered the question (129), 48% said that it is not.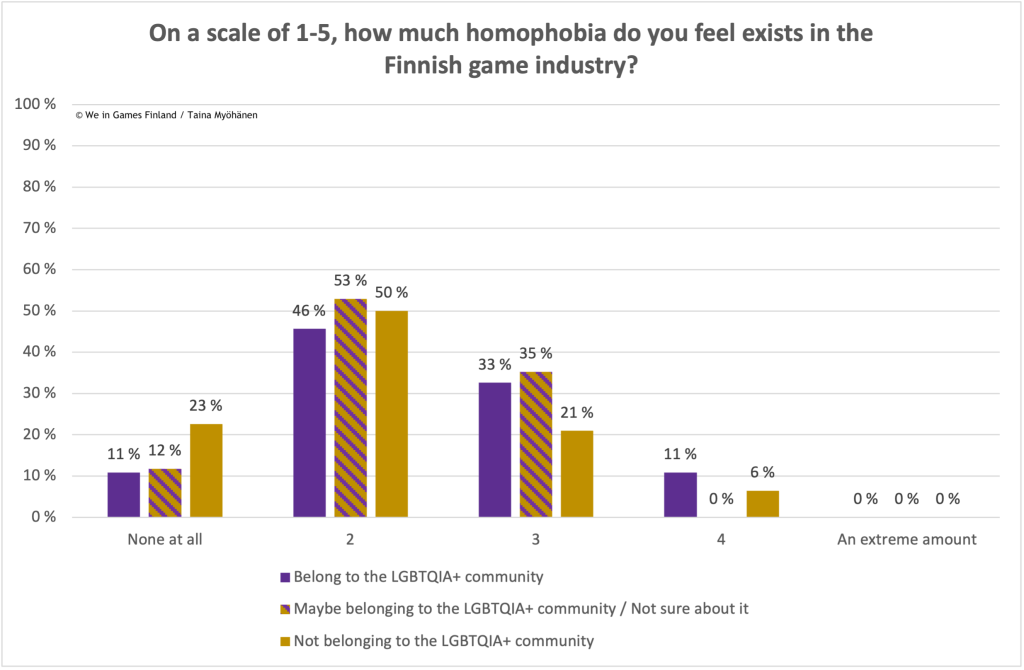 While the gaming industry in Finland has a higher percentage of sexual minorities, respondents agree that homophobia still exists, but said that it's not very widespread.
''Among the LGBTQIA+ respondents, everyday homophobia was experienced to be alive mostly in degrading sayings,'' the report reads. ''It was believed that those kinds of old-fashioned jokes were used not always with harmful intentions, but more of a habit. However, there were assumptions and some knowledge that homophobia still existed behind curtains, in smaller circles even it was not openly brought to a daylight.''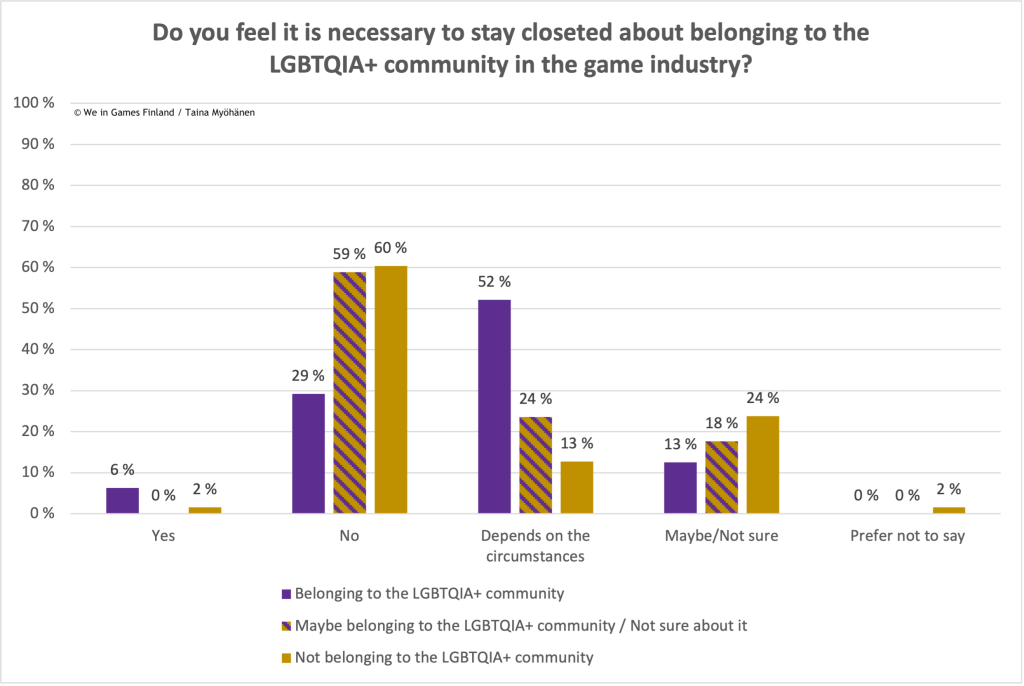 ''We're encouraged by the results of the Better Games Together survey indicating more LGBTQIA+ members are feeling more welcomed and included in the game industry,'' Finnish mobile game developer Supercell said in a LinkedIn post.
''Although we still have so much more work to do to increase representation and equality, together with Metacore, Rovio Entertainment Corporation, Next Games, We in Games Finland, and Helsinki Pride we'll keep pushing for a more inclusive future where everyone is celebrated!''
You can check out the survey results for more details.
Happy Pride Month! 🏳️‍🌈