According to a new report by YouTube, more than 2.2 million YouTube videos were hit in the first half of 2021 with copyright claims that were subsequently overturned. The Copyright Transparency Report, which was released for the first time yesterday and examines data for the first half of 2021, will be published biannually moving forward.
YouTube says the vast majority of claims and removal requests originated from automatic detection technology, through its Copyright Match and Content ID tools. More than 722 million claims were made through Content ID in H1 2021, representing more than 99% of all copyright actions on YouTube, and more than 1.6 million removal requests were made using the Copyright Match Tool in the first half of 2021.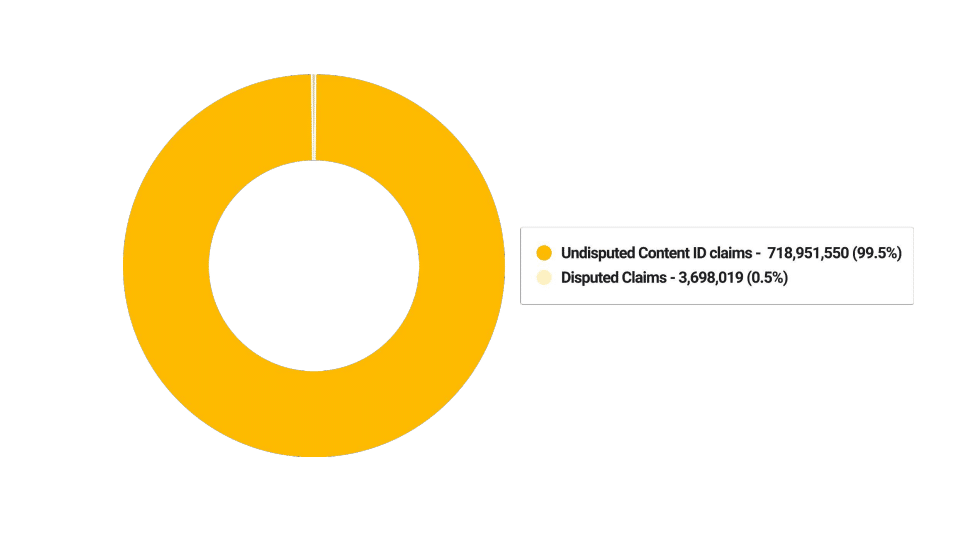 The 2.2 million incorrect claims represent less than 1% of the total copyright claims posted in the first half of this year. According to the report, in the cases where disputes arise, over 60% of resolutions are resolved in favor of the uploaders.
---
Also Read: TikTok removed 81 million videos for violating its guidelines in Q2
---
YouTube has over 50 million Premium and Music subscribers, including trials, across 95 countries as of September 2021, and because of Content ID, YouTube has created a new revenue stream from ad-supported, user generated content — paying more than $5.5 billion to rightsholders from ads alone as of December 2020, from content claimed and monetized through the tool.
"No system is perfect, and despite the fact that access to Content ID is limited to partners with a demonstrated need for a scaled solution, working knowledge of copyright, and the necessary resources to manage a complex tool, there are still errors. Fewer than 1% of all Content ID claims made in the first half of 2021 had been disputed as of July 2021. When disputes take place, the process provided by YouTube provides real recourse, and over 60% of these disputes were resolved in favor of the uploader." YouTube said.