On the day of Super Bowl LVII and Rihanna's halftime show, U.S. installs of sports news apps and sports games apps increased by 19% and 16% year-over-year respectively, according to new data from Adjust.
Food delivery app installs also grew by 18% Y/Y as it has become a tradition for Americans to come together with their family and friends on this day to watch the Super Bowl while eating snacks like pizza and chicken wings.
In addition, downloads of streaming apps rose by 3% on Sunday as more people are turning to online platforms to watch such events.
---
Also Read: The 6 Best Live Sports Streaming Apps
---
While sports betting app installs also grew by 2%, shopping app downloads jumped 41%, likely as a result of rising demand for supplies needed to organize a party, and consumers' search for good deals amidst the global economic slowdown, regardless of the Super Bowl.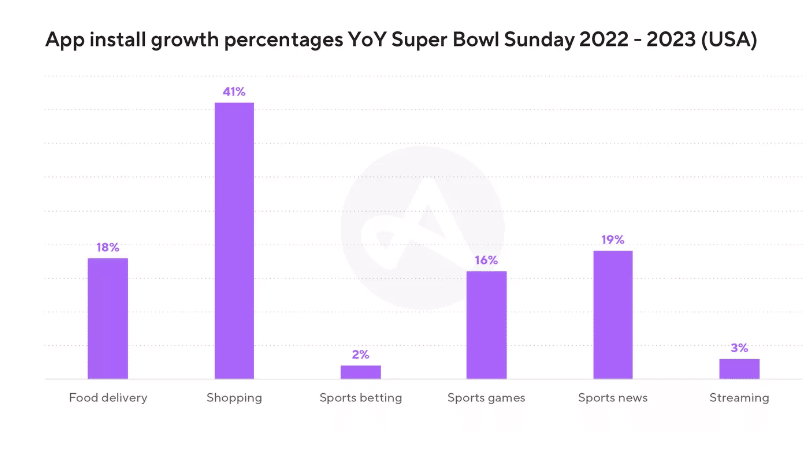 Adjust also revealed the average time Americans spent using these apps on the Super Bowl day.
On average, they spent 22.7 minutes on food delivery apps, 9.49 minutes on shopping apps, 29.48 minutes on sports betting apps, 21.47 minutes on sports games, and 10.4 minutes on sports news apps.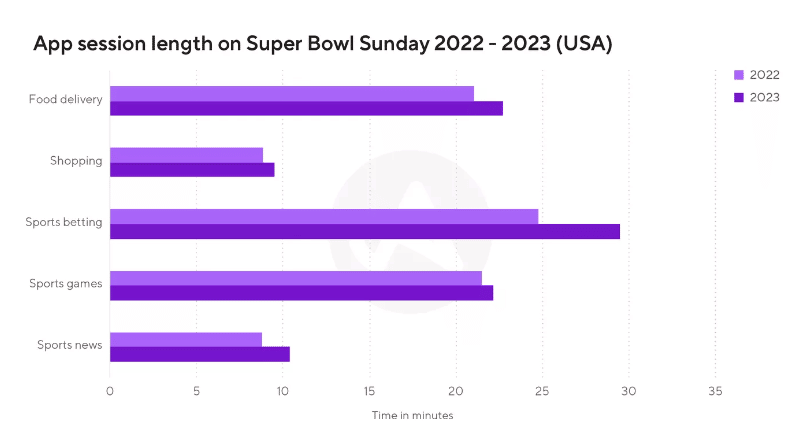 According to another recent report from Adjust, mobile users flocked to music streaming, recipe apps during the 2022 holiday season.