According to Sensor Tower, among the mobile-first brands advertising during the Big Game, three out of the top five were crypto apps. 
According to the report, Coinbase, eToro, and FTX all saw increases in their downloads on the App Store and Google Play in the United States on February 13 compared to the previous week's daily average, which increased even more the next day.
Of the three, Coinbase saw the biggest growth, with downloads up 309% week-over-week on February 13 and 286% week-over-week on February 14.
eToro's downloads rose 132 percent on February 13 and 82 percent on February 14. FTX, on the other hand, saw a 130 percent increase in uploads followed by an 81 percent growth.
On February 13, 3 popular crypto apps saw their downloads in the US collectively increase by 279% compared to the previous week.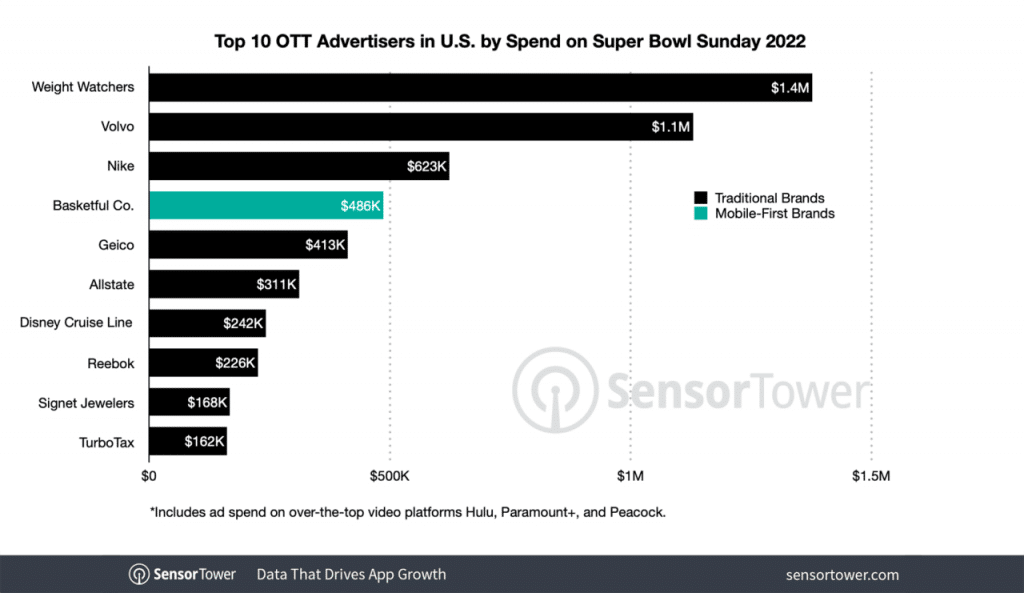 Among OTT advertisers, Weight Watchers topped the chart with around $1.4 million in marketing spend on the three OTT platforms, followed by Volvo and Nike, which spend over $1 million and around $623,000, respectively.