According to Sensor Tower, well known mental wellness apps on the U.S. Google Play and the App Store saw a boost in first time downloads and daily active users during the presidential election.
The top 5 mental wellness apps – including Calm, Headspace, Pray.com, Breethe, and Insight Timer – saw a 30% week-over-week increase between November 3 to November 5, compared to the date range of October 27 to October 29. Collectively, these top five apps reached 215,000 downloads from November 3 to November 5.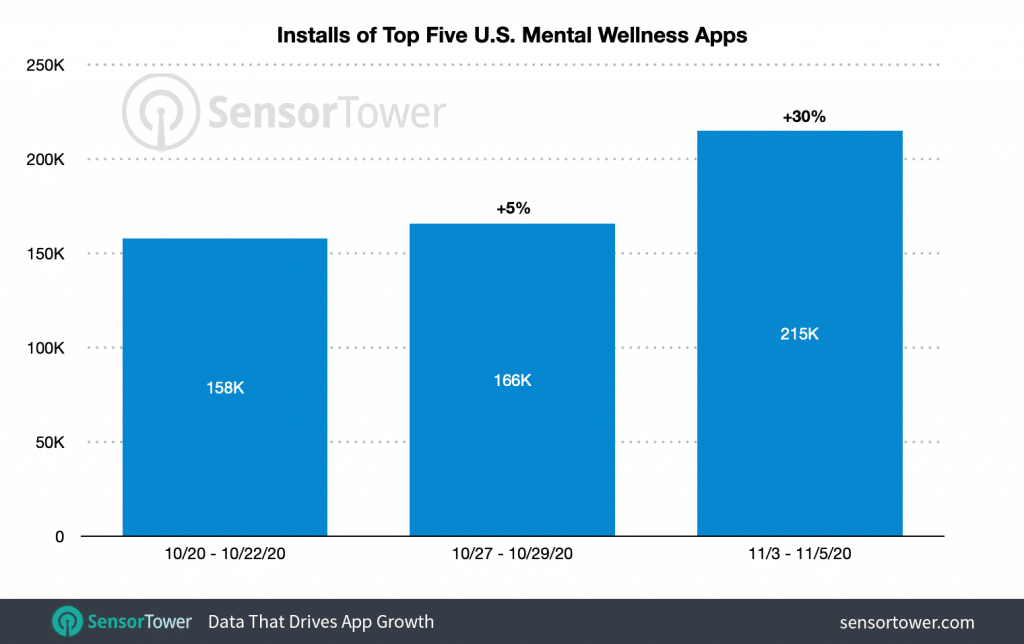 The popular meditation and mental wellness app Calm sponsored CNN's key race alerts throughout the election night with a "brought to you by" graphic featuring its logo. Its downloads increased by 31% week-over-week following the campaign.
Pray.com ranked number one in the week-over-week install growth with an 80% increase for the cohort.
When it comes to daily active users, the top five mental wellness apps saw an 26% year-over-year growth as compared to November 3 to November 5, 2019. These apps' daily active users grew 27% year-over-year in the first ten month of 2020, Sensor Tower states.