After announcing in February and opening applications in June, Twitter has started to roll out its premium subscription feature, Super Follows. 
Now, users in the U.S. and Canada using iOS can subscribe to "select creators" whose content they like and want to support for a monthly subscription fee, and access their subscriber-exclusive tweets.
Twitter says the feature will be rolled out to people using iOS globally in the next few weeks.
we know what you're thinking—"what's Super Follows and I hope there's a thread explaining everything."

well you're in luck, here's a 🧵 pic.twitter.com/aXN7rHJXaT

— Super Follows (@SuperFollows) September 1, 2021
Creators who are Super Follows users can set the price of their subscriptions with the option to charge $2.99, $4.99 or $9.99 per month, and then choose to flag some tweets for subscribers only while reaching their free follower base on regular tweets.
Super Followers are identified by creators by a badge that appears under their name when they respond to tweets.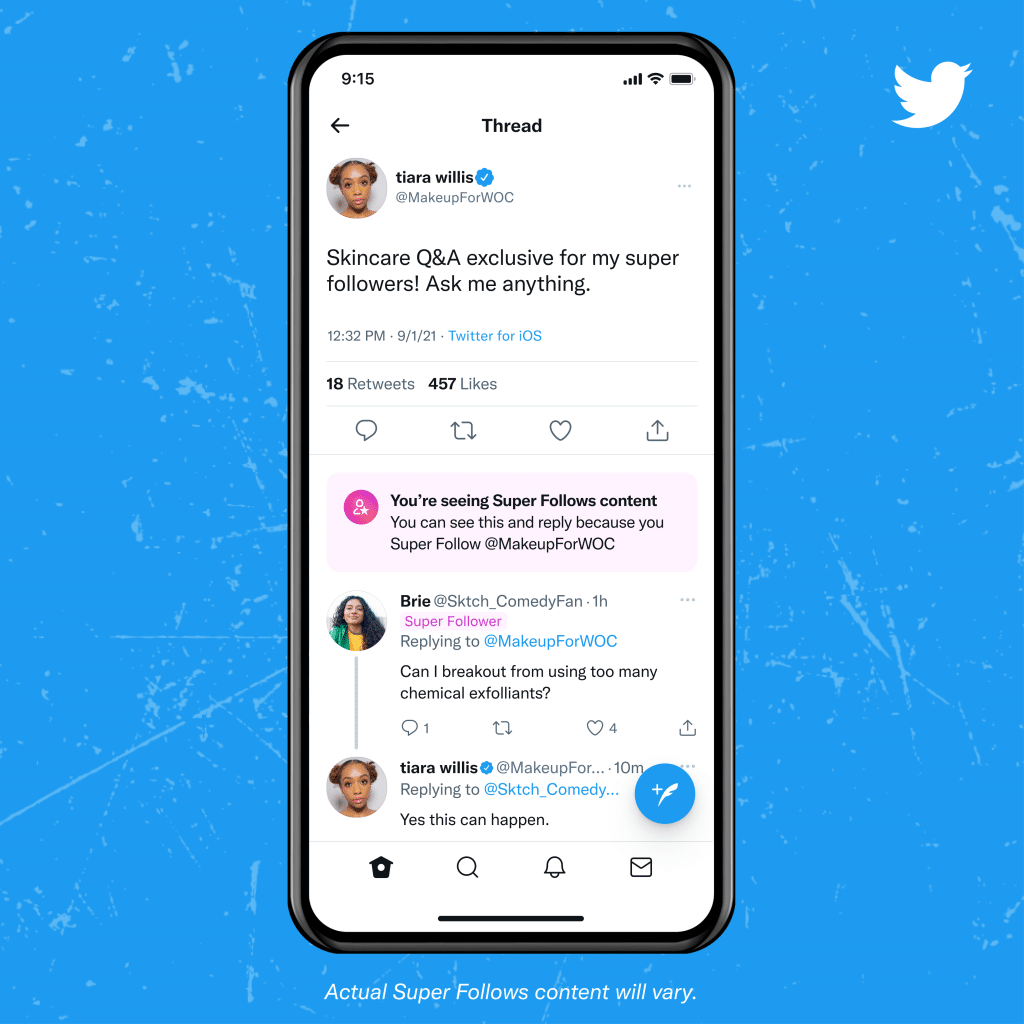 Twitter says creators can earn up to 97% of subscription revenue after third-party fees until they reach the lifetime earnings cap of $50,000 on all Twitter monetization products. After reaching this limit, Twitter says creators can earn up to 80% of revenue after third-party fees.
The Super Follows option is available in the Monetization options in the Twitter sidebar for the users in the U.S with 10,000 followers and at least 25 tweets within the last month.
Twitter also announced other features this year that allow creators to monetize their content, so this isn't the first time. In May, Twitter introduced a new feature called 'Tip Jar' in its Android and iOS apps that allows users to send money directly to their favorite accounts.
For now, Super Followers can get special access to just subscriber-only Tweets but Twitter says that it will offer other subscription tiers in the future like Super Follows-only Spaces, and newsletters.