Almost all devices have calculators these days. Even if they are suitable for four basic operations, we need a different calculator app when we want to do more complex operations. The App Store and Google Play offer many calculator apps in this regard. It is hard to choose which app is the best calculator app. That's why we've listed the best calculator apps for Android and iOS.
The Best Calculator Apps
Here are the best calculator apps for iOS and Android that you can use for complex math operations.
Maple Calculator: Math Solver
Maple Calculator: Math Solver app is one of the students' most preferred free calculator apps. This app is supported by Maple, the world's most powerful math engine, and provides its users with an easy way to solve math problems, not just a calculator. It makes the solutions more understandable with 2D and 3D graphics.
In addition, it offers multiple calculator possibilities under a single application, these are classical calculator, scientific calculator, algebra calculator, graphing calculator, and integration calculator.
Additionally, in this app, there is a game called "Sumzle". The game is a math puzzle and aims to have fun.
Maple Calculator on the App Store
Maple Calculator on Google Play
---
Also Read: The Best Math Solver Apps for Android and iPhone
---
ClevCalc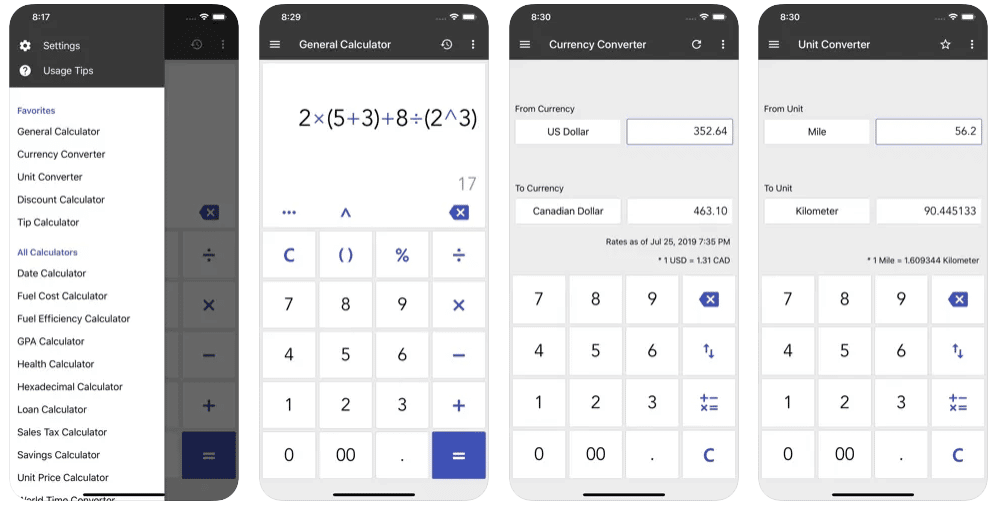 This calculator app is among the best calculator apps and it's free. Besides the normal four operations, it also offers scientific calculator features such as trigonometric, exponential, and logarithmic functions. ClevCalc, which is very easy and fast to use, allows you to customize our calculator with 15 different color options. It provides the opportunity to make frequently used calculations visible from the settings section. It makes our life easier with the ability to save calculations and keep them in memory.
In addition, CleverCalc offers 18 different features. A few of them are Currency Converter, Unit Converter, Discount Calculator, GPA Calculator, Tip Calculator, Percent Calculator, Loan Calculator.
All-In-One Calculator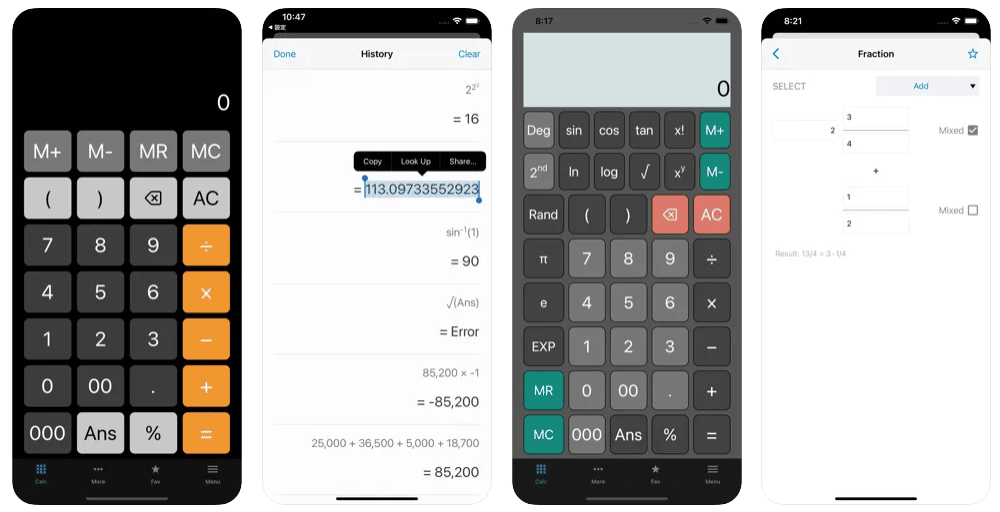 Available on both Android and iOS, this free app ranks among the best with over 40 calculations. All-In-One Calculator, which is suitable for daily use, also provides the opportunity to make scientific calculations. It offers its users the right to choose among 9 different color themes.
What makes the app special is the types of calculations it offers. Some of these are construction, date and time, health and sports, business, and calculations of these categories can be made in detail.
All-In-One Calculator on the App Store
All-In-One Calculator on Google Play
Desmos Graphing Calculator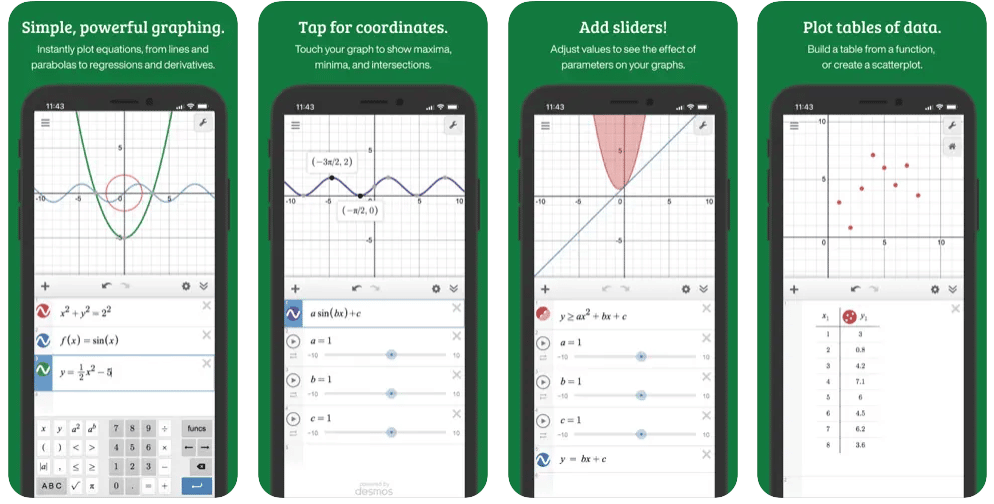 Desmos Graphing Calculator is among the most preferred calculator app. This app can be used as a scientific calculator while calculating daily calculations easily. Its most effective features are drawing graphs, creating tables, and generating statistical data and scroll bars. Drawing graphics is easy with this free app. Also available for offline use.
Desmos Graphing Calculator on Google Play
Desmos Graphing Calculator on the App Store
CalcTape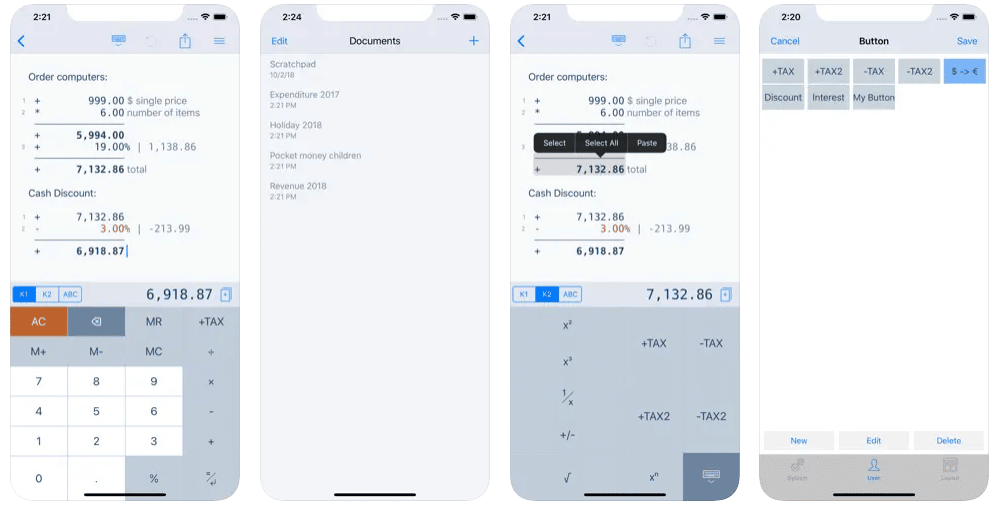 Price: $2.99
Unlike other apps, CalcTape does not offer scientific calculations. The app, which is more suitable for daily calculations, presents itself as a spreadsheet with a calculator interface.
In addition, you can add and remove the Personalization feature on the existing example's keypad, and you can edit it as you wish. It also has the Memory feature.
This free app allows you to use multiple features with the pro feature, some of which are to print the calculation and export it as HTML (via e-mail or clipboard).