Clubhouse announced that, starting in October, it will roll out the new Replays feature, which allows users to record a room, save it to their profile or club, or download it to their devices.
Only creators and moderators are allowed to record a room and the rooms should be public to be recorded.
With Replays, it is possible to create 30-second shareable audio clips as well as complete recording of a room. Users can tap on a scissors icon to capture the last 30 seconds of audio to create a clip. The feature, which will be available in beta from today, will allow you to share audio clips on Instagram, Twitter, Facebook, iMessage or WhatsApp.
Clubhouse also introduced Universal Search features, as well as Spatial Audio support on Android.
✨ lots of new news in this video ✨

✂ CLIPS is in beta
🔎 SEARCH rolling out now
▶️ REPLAYS coming soon

and stay tuned for our entire eng & design team moving to LA to formally pursue voice acting pic.twitter.com/bUTabb9TDO

— Clubhouse (@Clubhouse) September 30, 2021
With the Universal Search feature, you'll be able to find your friends, new clubs and events that appeal to your interests much more easily. The feature is starting to appear in iOS and Android versions starting today. The feature will first show up in the explore tab. Then it will be moved to the hallway section.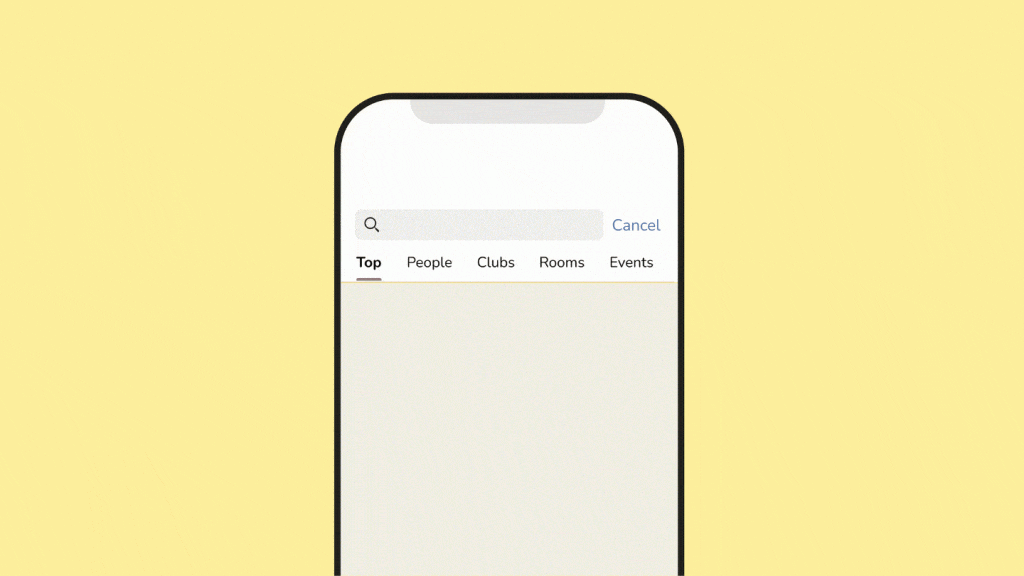 Clubhouse had announced that it released spatial audio support for iOS users in August. As part of the new update, this feature is also offered to Android users.
Social networks LinkedIn, Discord and Facebook, which attempt to steal a role from Clubhouse's user base, have not yet been fully successful. However, Twitter Spaces and Spotify's Greenroom, which has reached 240 thousand downloads, are in serious competition with Clubhouse.