A recent study from mobile growth platform Digital Turbine and human attention measurement company Amplified Intelligence revealed that the combination of video ads with end cards, visual ads displayed at the end of a video, results in increased viewer attention.
Amidst the pandemic-induced global economic slowdown and rising cost of living, it is crucial for brands to adopt effective strategies for their advertising campaigns so that they can optimize their budgets while maximizing their results.
According to the study, for which the duo tested seven brands, Digital Turbine's video ads grab users' attention for a total of 22.2 seconds.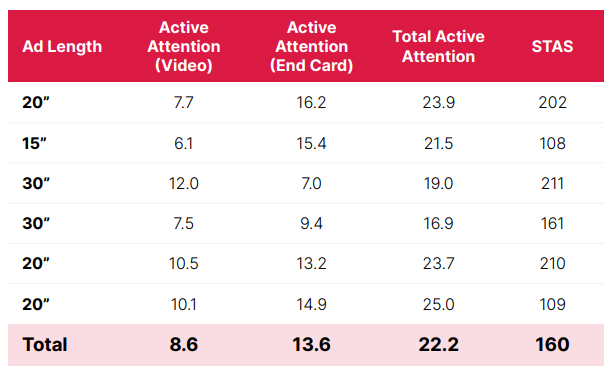 That's 14 times higher than mobile web video ads, and 8.8 times higher than social video ads alone.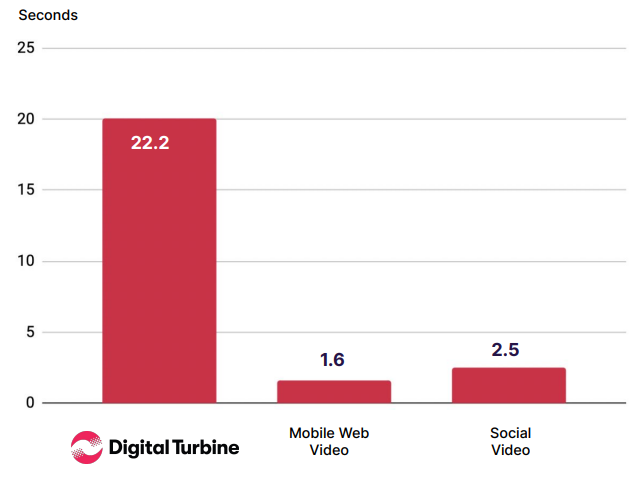 Mark Slade, VP Brand and Managing Director Brand Partnerships at Digital Turbine, said in a statement: "This research shows how in-game mobile video ads, combined with interactive and actionable end-cards, deliver a market leading attention grabbing product. The data shows the mobile gaming environment delivers results and provides an even bigger opportunity – making it an optimal environment for brand growth."
Digital Turbine recently announced a partnership with games marketing firm Flexion for alternative app store distribution.