According to a recent analysis by Sensor Tower, among the top 20,000 most downloaded apps in the US Apple App Store, the median in-app purchase price has increased by 50 percent since 2017.
The study revealed that in-app purchases among the top non-game apps hit a median price of $5.99 in 2020, 1.5 times the median of $3.99 in 2017.
In contrast, the median price of subscription IAPs among these apps remained stable at $9.99 across the past 4 years.
65% of IAPs in the non-game apps were still priced below $10 in 2020. However the—$10 to $49.99— tier accounted for 19% of IAPs in 2017, while its share has increased to 26% in 2020.
---
Also read: Report: App-ads.txt adoption increased by 79% in 2020
---
The analysis said that the Photo & Video and Health & Fitness categories contributed the most to the increase in IAPs priced in the $10 to $49.99 range.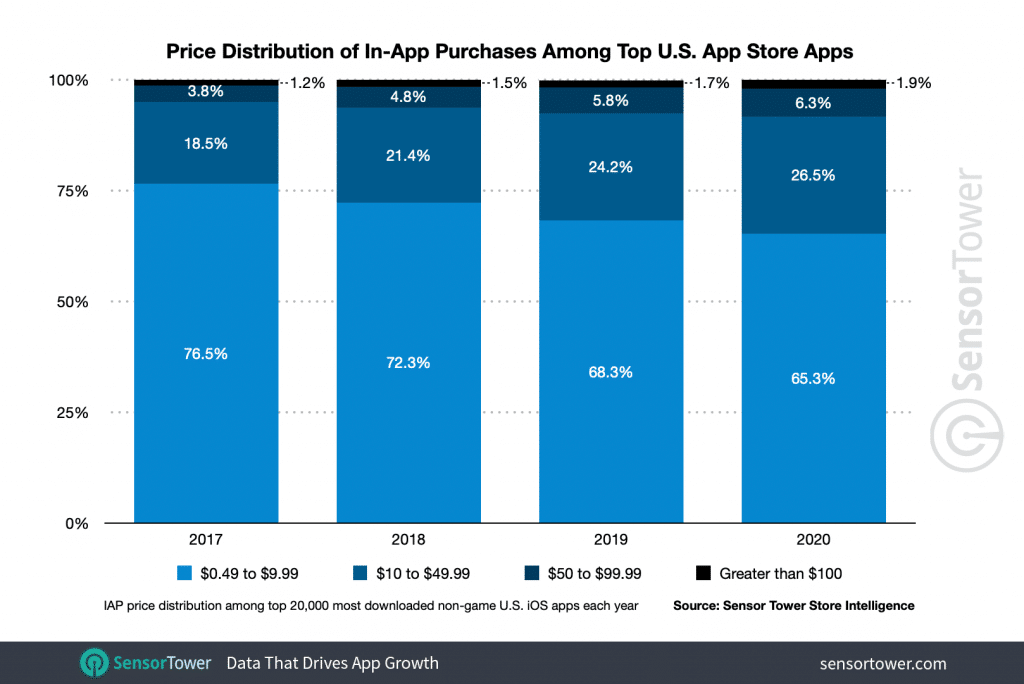 U.S. consumers spent $10.3 billion in the top 100 subscription apps as of 2020.
"For the first time ever, around 53% of the apps studied that include IAPs now offer subscriptions. Furthermore, among the apps that included IAPs from 2017 to present, approximately 16% replaced one-time purchases with subscriptions outright. Conversely, 73 percent of the apps that contained subscriptions in 2017 continued to offer them in 2020." the study finds.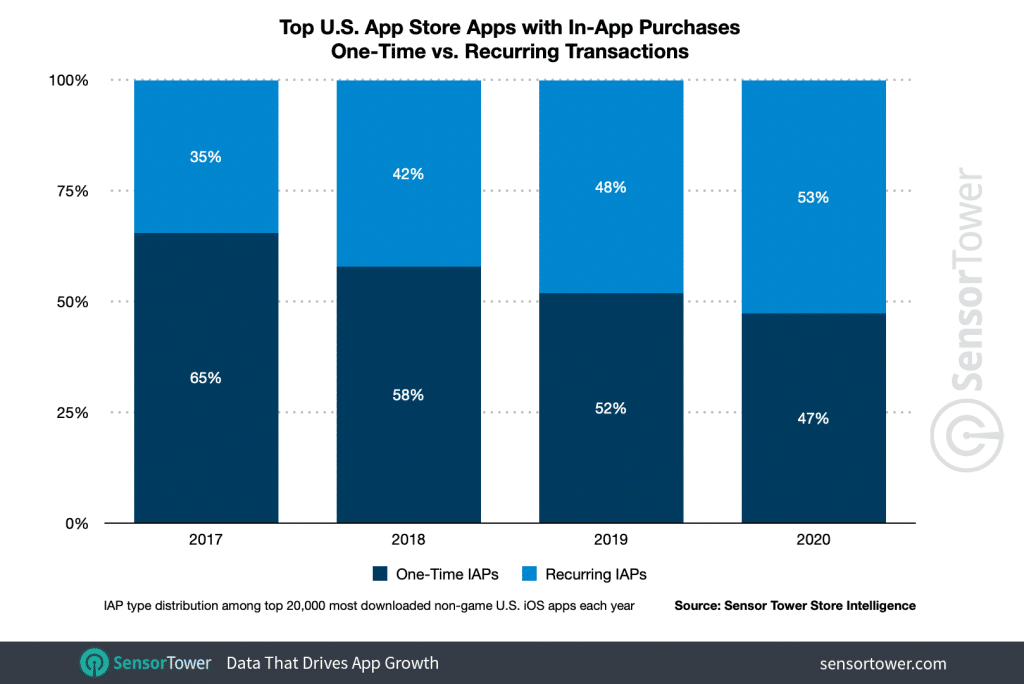 IAP Trends in Mobile Games
Among the top 20,000 most downloaded games on the U.S. App Store, the median IAP price increased 25% from $3.99 in 2019 to $4.99 in 2020. The median subscription price in games also raised around 17% Y/Y from $5.99 to $6.99.
82% of in-app purchases in games remained below $10.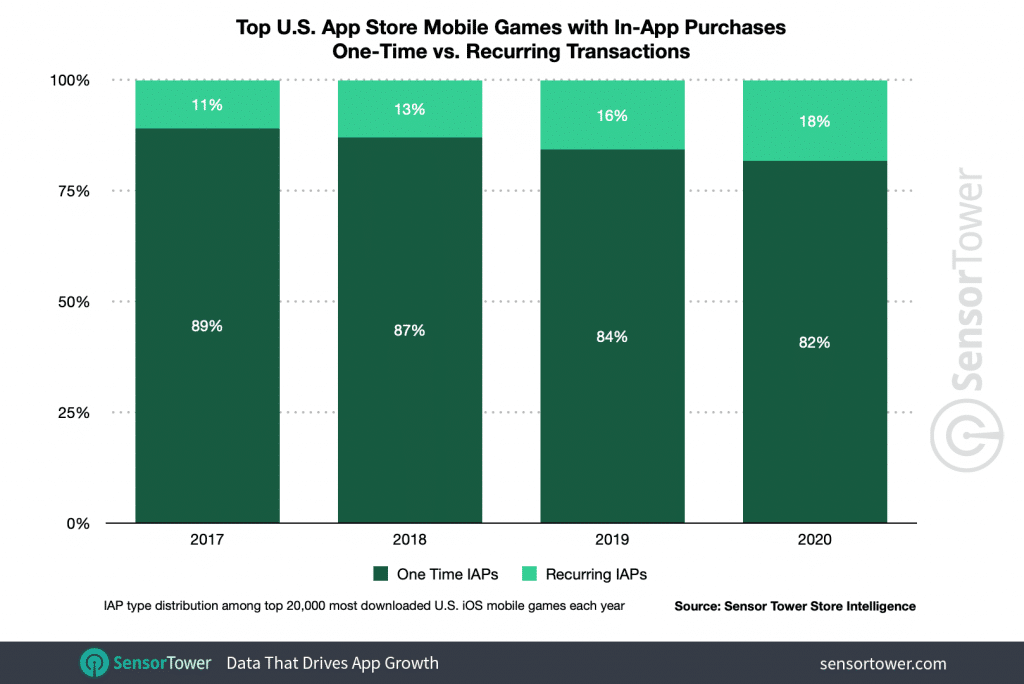 Of games with IAP, 11% offered subscriptions in 2017. As of 2020, that share had increased to around 18% as titles such as My Talking Tom 2 and Yahtzee with Buddies Dice adopted the model.