According to two independent analyses released by Apple, the iOS app economy now supports more than 2.2 million jobs in the United States.
Per one of the analyses which was conducted by independent economists from Analysis Group found that developers' earnings have increased significantly over the past two years. While earnings for all developers increased, revenue for smaller developers active on the App Store in 2019 increased by 113 percent over the past two years, more than doubling the earnings growth of large developers.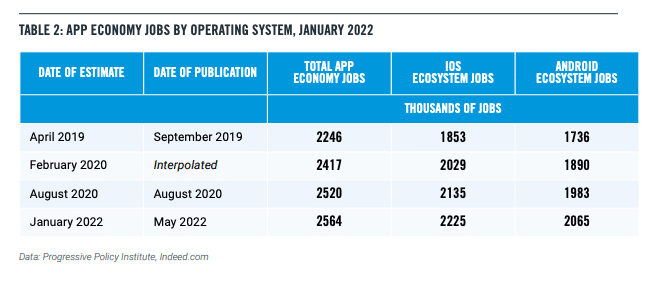 In the US, these smaller developers, defined as earning up to $1 million a year and having less than 1 million annual downloads, have seen an average increase in earnings of over 118 percent since 2019.
The research comes at a time app store legislation targeting Apple and Google moves forward in Congress. In February, an app store bill targeting Apple and Google was approved by a Senate Panel.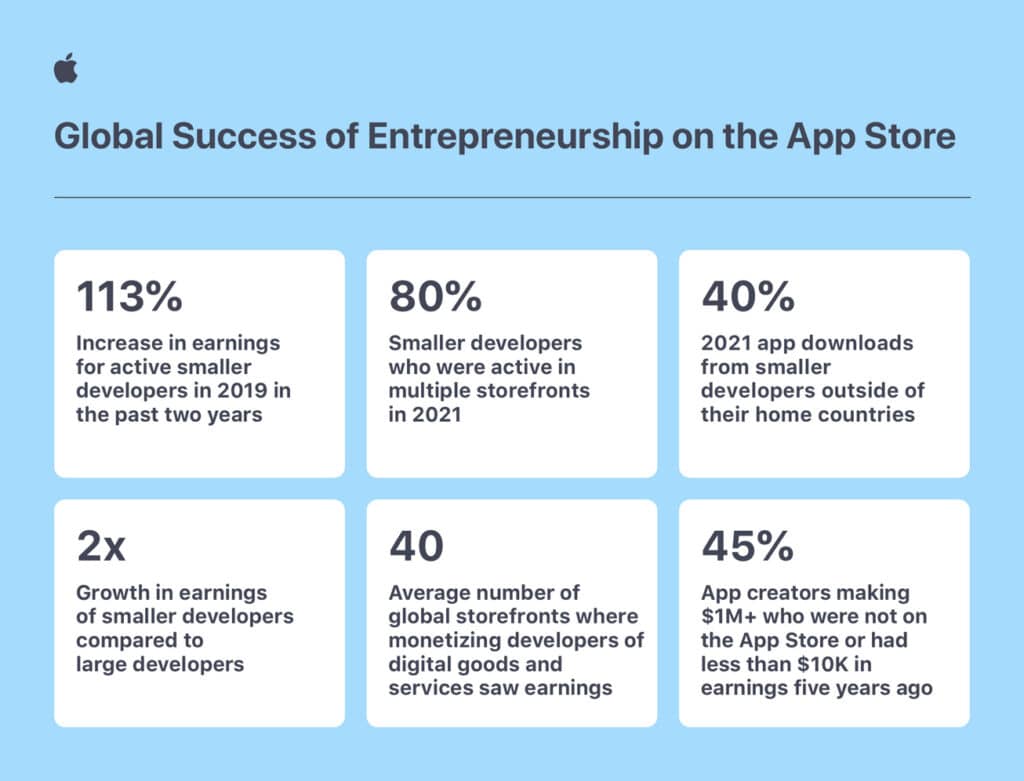 Apple says, of the thousands of small businesses and new app creators joining the App Store from around the world in 2021, nearly 24 percent are from Europe, 23 percent are from China, 14 percent are from the United States, and 4.3 percent are from Japan and 34 percent came from other regions, including Korea, India and Brazil.
One of the studies says, about 40 percent of all downloads of apps from small businesses and emerging app creators came from users outside of the developers' home countries in 2021.
The research also found that 45 percent of today's large developers were either not on the App Store, or had less than $10,000 in earnings, just five years ago.
Apple had previously tapped the Analysis Group for a report. Last year, for example, the company published an analysis showing that its App Store facilitated $643 billion in billings and sales in 2020, 90% of which took place outside of the App Store.