Per the 2021 Asia Games Market Report released by market research company Niko Partners, India's PC and mobile game revenue is projected to reach $1.5 billion by 2025, at a 5-year CAGR of 29.8%.
As Niko Partners predicts that India's games market will generate $534.1 million by 2021, this means the market size will triple in just four years. This year's $534.1M projection already represents 31.79% year-over-year growth compared to 2020.
The report also found that India's PC and mobile gamers will reach 529.1 million in 2025, accounting for 56% of all mobile and PC gamers in Asia-10. Currently the country is the #2 games market in the world by players, behind China.
According to a recent report from App Annie, India was the largest mobile games market in the world for downloads in the first half of 2021, with 4.8 billion installs. Nearly 1 of every 5 global mobile game downloads came from India in H1 2021.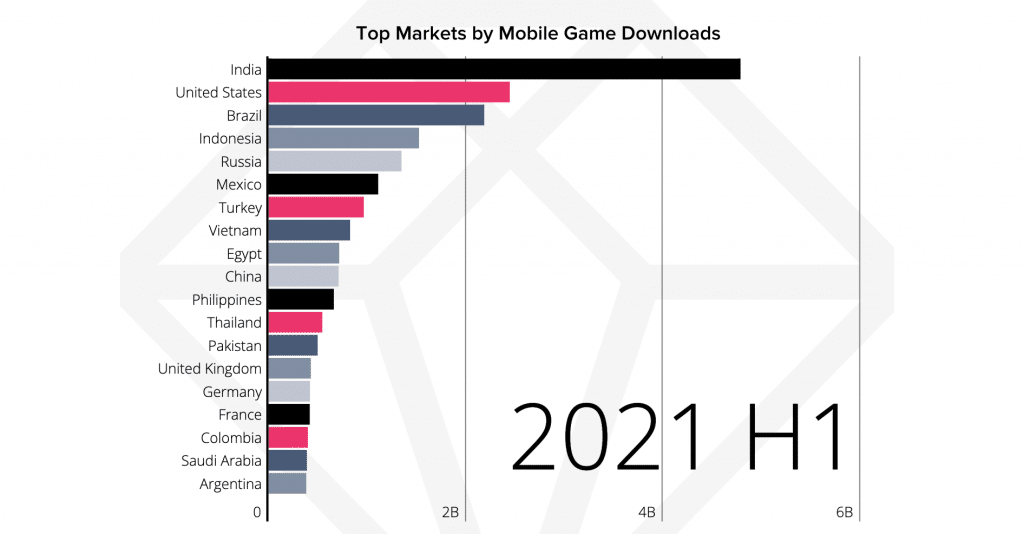 The country was also the fastest-growing market globally for both mobile apps and games in 2020 while Argentina holds the highest growth rate in gaming.
Niko Partners also found that mobile gamers in India are more engaged than any other market in Asia-10, playing 14.1 hours of mobile games each week on average. However, the country has the lowest ARPU in Asia-10 and requires a different approach to monetization.