In the midst of economic challenges and rising inflation rates, changes are afoot in the realm of in-app subscriptions. According to a new report from Adapty, a notable trend has emerged – monthly mobile subscription costs are ticking up by 1.29% on average. Annual subscription fees have climbed by 2.3%, going from an average of $31 in January 2022 to $45 in 2023.
As costs for advertising, attracting users, and enhancing app store visibility rise, app developers and publishers are adjusting how they price their offerings. This adjustment is leading to an overall increase in subscription costs across different levels, which is a typical market response.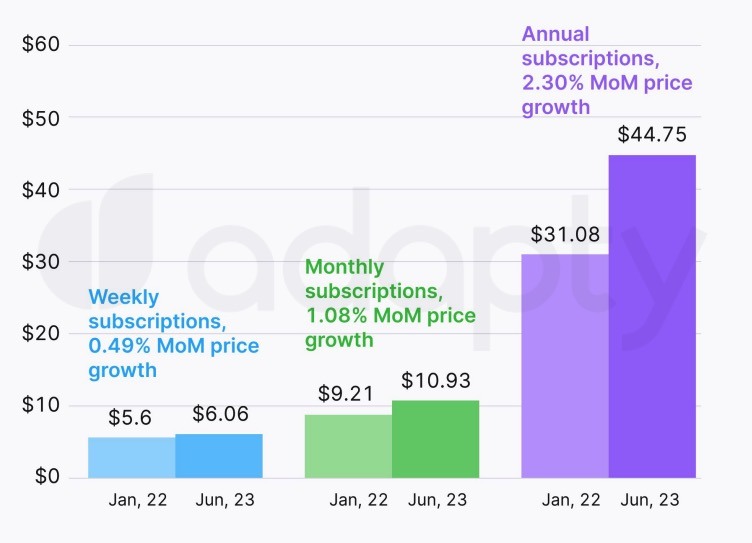 While, due to these price hikes, monthly subscription retention has dipped by 10% year-on-year. Among the higher-priced segment, the churn rate is highest.
A striking finding is that 51% of all mobile app subscriptions originate from the United States. This statistic underscores the US's leadership in the mobile app subscription landscape, cementing its position as the largest and most lucrative market for subscription-based services.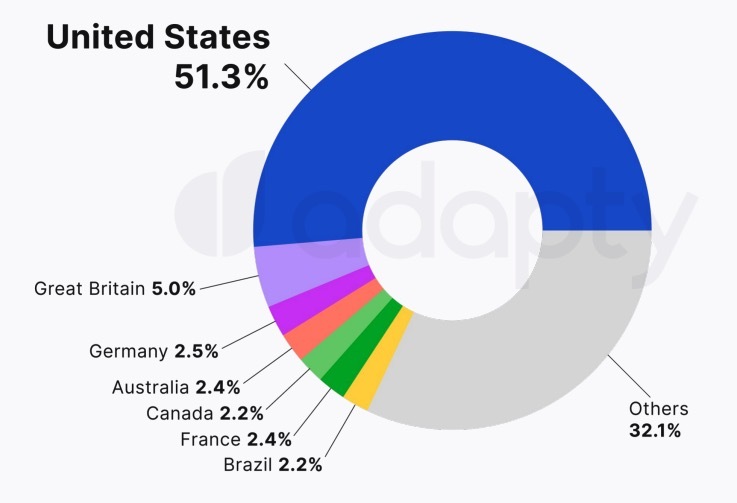 This dominance can be attributed to factors like the US population's familiarity with technology, widespread smartphone usage, and easy access to fast internet connections. These elements contribute to the ongoing supremacy of the US in this arena.
Another key factor is the concept of Lifetime Value (LTV) in app economics. LTV measures the average earnings a customer generates throughout their engagement with the app. It's a yardstick to gauge how much investment an app can handle without expenses outweighing gains.
When we compare, we find that weekly subscriptions show a higher LTV compared to monthly ones, though lower compared to annual subscriptions. Interestingly, high-priced products have the highest LTV.
The report also highlights a rise in trial churn during the second quarter of 2023, indicating a drop in subscription retention during that period.
When it comes to paywalls – the barriers to accessing certain content or features – a strategic approach is emerging. Offering three distinct subscription options appears to be a smart choice in the market. This tactic helps marketers emphasize the most appealing price for the right subscription, especially when compared to the other available options.
Interestingly, the approach of having only one subscription choice seems less attractive to users. This suggests that consumers prefer having a range of choices and feeling like they're making an important decision. It might also be due to the psychological principle of price anchoring, influencing consumer behavior as intended.
According to other recent reports: in-app purchases increased 24% and eCPMs decreased 26% between H2 2022 and H1 2023, and global in-app consumer spending hit $67.5 billion in H1 2023.