Alphabet's Google announced on Thursday in a statement that the company plans to make a $1 billion payment over the next 3 years to news publishers to licence their content for its new product called Google News Showcase.
The new product will start rolling out in Germany and Brazil today and come to other countries over time, Sundar Pichai, CEO of Google and Alphabet, said in a statement. It will also be rolled out in Belgium, India, the Netherlands, and other countries. According to the Wall Street Journal's news, Google is also in talks with publishers in the United States. Google has already partnered with more than 200 leading publishers, including Der Spiegel, Stern, Die Zeit, Folha de S.Paulo, Ban and Infobae.

Google's announcement comes after some countries began to pressure the company to pay publishers for displaying their news content. In April 2020, Google was ordered by French antitrust regulators to pay for news content from French publishers. The French antitrust regulators had given Google three months to come to an agreement with news publishers. In the same month, The Treasurer of Australia ordered the creation of a code of conduct for Facebook and Google to pay Australian news publishers for using their content.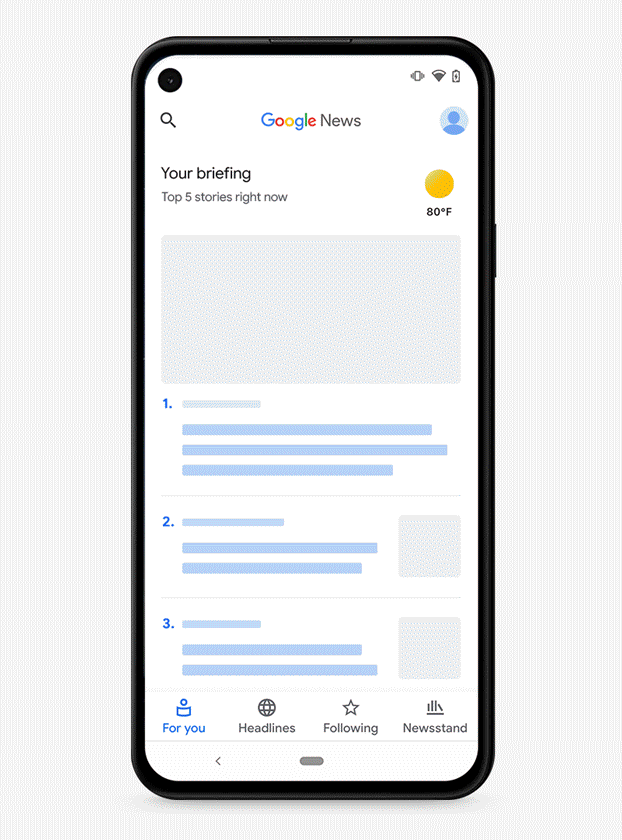 Google News Showcase will display story panels that will appear on Google News on Android devices. The company plans to launch the product on Google News on iOS soon. It will also come to Google Search and Google Discover in the future.
In Google News Showcase, news publishers will be able to choose the news that they want to show their readers and how to present them, making the product different from the current news products of Google.
"These panels [story panels] give participating publishers the ability to package the stories that appear within Google's news products, providing deeper storytelling and more context through features like timelines, bullets and related articles. Other components like video, audio and daily briefings will come next." Pichai says.

Some sources say Google's planned $1 billion payment for news publishers has frustrated other publishers, like weather websites and recipe tools.